May 5, 2021
EAU CLAIRE, Wis. – Royal Credit Union (Royal) held its 57th Annual Meeting virtually on Tuesday, April 27. Two board members were re-elected to three-year terms — Bill Blackburn and John Sackett.
Bill Blackburn joined the Board in 2005 and has served as Vice Chairperson. Bill also serves on the Credit Oversight and Audit Committees.
John Sackett has served on the board since 1984 and has held the role of Chairman and Treasurer. John also acts as a director on the National Credit Union Foundation, President of the RCU Foundation, and is on the Credit Union National Association's Board of Directors.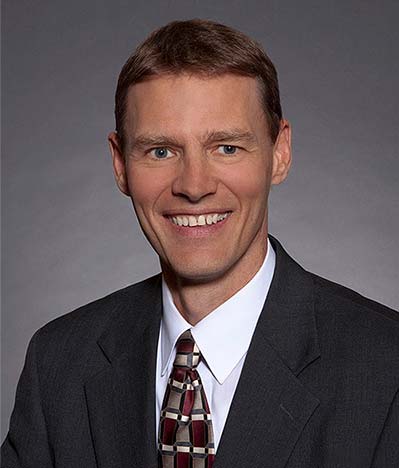 Photo of Tom Huffcutt
At the reorganization meeting, Tom Huffcutt was elected Chairman; Stuart Schaefer was elected Vice Chairman; Doug Olson was elected Treasurer; and Jennifer McDonough was elected Secretary. Nancy Beltz, Bill Blackburn and John Sackett serve as Directors.
Huffcutt replaces Doug Olson as Board Chairman. Olson joined the Board in April 1995 and served as Board Chairman from 2008 to 2021. Doug had the vision of starting the RCU Foundation to focus on large-impact community giving. As a result, the RCU Foundation has awarded more than $6 million in charitable donations since 2013.
In his Chairman's report, Olson highlighted Royal's accomplishments over the past year and thanked Members for their continued business and support of the credit union. He shared that, by remaining agile, Royal was able to navigate through the changing situation caused by the global pandemic. This ability to adapt and find solutions that work for Members connects back to Royal's Core Purpose, to create a positive impact in the lives we touch.
Huffcutt joined the Board in June 2013 and has served as Vice Chair and Treasurer. Huffcutt also served as Finance Committee Chair and has been a member of the Political Action Committee, Compensation and Governance Committee, Audit Committee and Nominating Committee. Huffcutt is a Certified Credit Union Board Member and is retired from his career at Chippewa Valley Technical College where he served as Vice President of Operations. He holds a Master's Degree in Training and Human Resources Development from UW-Stout and a Bachelor's Degree in Business Administration from UW-Madison. Tom and his wife Mary live in Chippewa Falls, Wisconsin; they have three grown sons.
About Royal Credit Union
Royal Credit Union is a federally insured credit union proudly serving over 230,000 Members in Minnesota and Wisconsin. Royal is driven by a core ideology built on a strong purpose and values. You can open an account or apply for a low-rate loan at Royal Credit Union if you live or work in 26 counties in western Wisconsin or 16 counties in Minnesota. Counties served in Wisconsin include Adams, Ashland, Bayfield, Barron, Buffalo, Burnett, Chippewa, Clark, Douglas, Dunn, Eau Claire, Jackson, Lincoln, Marathon, Pepin, Pierce, Polk, Portage, Price, Rusk, Sawyer, St. Croix, Taylor, Trempealeau, Washburn, and Wood. Counties served in Minnesota include Anoka, Carver, Chisago, Dakota, Goodhue, Hennepin, Isanti, Olmsted, Pine, Ramsey, Scott, Sherburne, Wabasha, Washington, Winona and Wright. Realtors in the state of Wisconsin or Minnesota are also eligible to join the credit union. Visit rcu.org or call Royal Credit Union at 800-341-9911 for more information.