If you've looked at buying a used car in 2021, you might have received a surprise when it came to the price. Used car prices remain historically high. We reached out to Monte Lokken, a dealer loan sales representative at Royal Credit Union, for his insights into the ongoing used vehicle price spike.
A Royal Expert's Opinion
"We are definitely seeing some of the highest values ever in our used car markets lately," notes Monte. "In some cases, this means our Members are having to take out larger loans to cover the higher costs of the cars and trucks they're buying."
It's not all bad news, though. Monte also explained that higher trade-in values can help offset the higher buying costs. "A lot of people are finding that their old used car is worth more than they expected," he says. "The high selling prices mean that when you sell your vehicle to a dealership in a trade, you're getting more on that end of the deal too."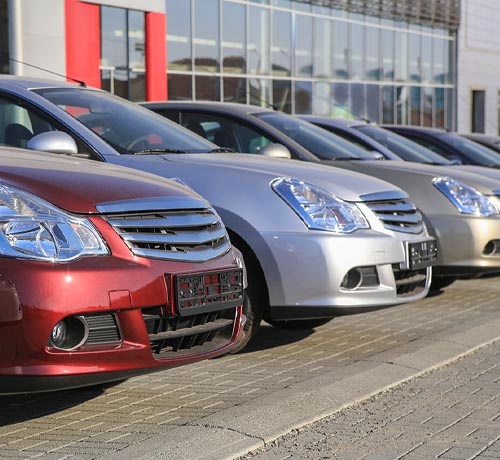 Used Cars In Short Supply
Used cars remain in short supply across the U.S., including in the communities that Royal Credit Union serves. Rental car companies are a big contributor to the shortage, as they would typically sell their cars to dealers when the cars are 12 to 18 months old.
As the travel industry collapsed during the early phases of the pandemic, rental companies sold large portions of their fleets without replacing them. This caused a gap in the steady flow of rental cars into the used vehicle market, and dealers haven't been able to buy the usual amount of used vehicles.
Used Car Demand Remains High
A secondary factor is demand. Consumers didn't buy many cars during the peak of the pandemic, but now that restrictions are lifted and travel is resuming, the appetite for cars is back in a big way.
Cabin fever, helped in some cases by stimulus money, is creating strong demand for used vehicles. It's easy to understand the appeal of a road trips as part of the return to normal life, driving demand even higher during the popular summer travel months.
Chip Shortage & Other Factors
An ongoing semiconductor shortage has also played a role, slowing the production of new cars. Computer chip makers cancelled production or shut down plants in response to dropping demand for certain types of chips during the pandemic.
New cars use a lot of these specialized computer chips, and without chips available, assembly lines have been forced to slow or stop vehicle production. This means that people who might normally buy a new car are turning to the used car market instead – creating even more demand.
There was also a trend during the pandemic of people holding on to their used vehicles. Without the usual amount of trade-ins, the supply of used cars was further squeezed.
Used Car Market Summary
A limited supply of used cars coupled with strong demand continues to push prices higher for used vehicles. If you're shopping for a used vehicle, you can likely expect to pay more for your next car. You can also expect to get a good value for your trade-in vehicle.
The high prices of used cars and trucks may also mean that you can buy a new vehicle for just a few thousand dollars more than a used one, and enjoy the advantage of new vehicle warranties and service plans. But be ready to wait and expect to pay the sticker price, says Royal expert Monte. "We've seen new cars and trucks selling at or above the manufacturer's suggested retail price for months now, without the usual buying incentives and cash back offers," explains Monte. "Dealers in the area also don't have certain vehicles on their lots at all right now. Some new car makes and models have waiting times of weeks or months to have the vehicle delivered to the buyer."
Vehicle selling times are also faster than normal as consumers compete for the limited number of used vehicles. You may want to get preapproved for an auto loan before you even start looking for a car so you can be sure you'll have financing available immediately. Get preapproved with a trusted local lender like Royal Credit Union!