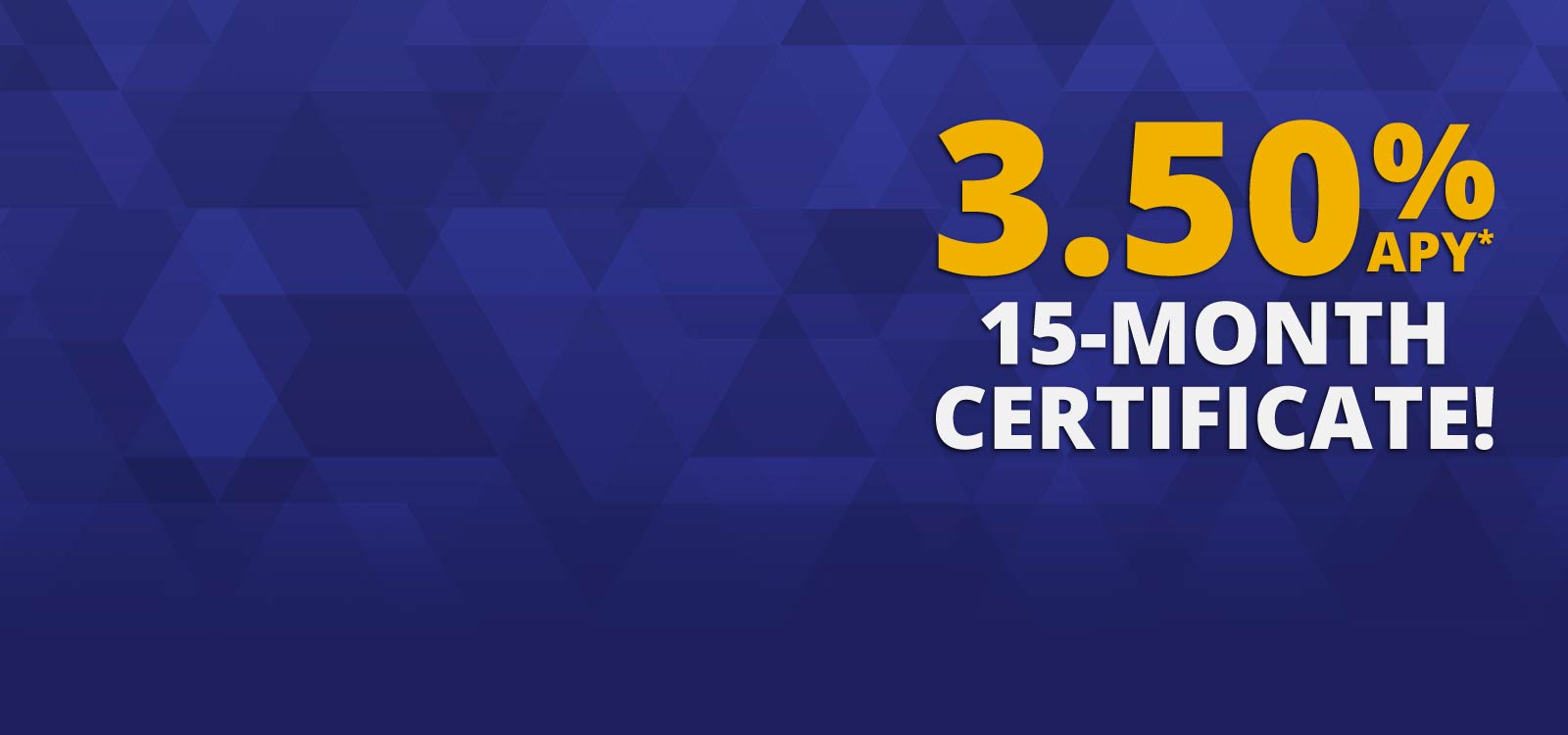 3.50% APY* 15-Month Certificate (And More) Available!
Put your money to work at Royal!
Don't Wait To Start Earning 3.50% APY* For 15 Months
Lock in an incredible rate with our high-yield certificates! The rate remains locked for the term that you select. That means your money earns more while remaining safe from market worries. Choose a high-yield certificate from Royal Credit Union.
How Does A Certificate Work?
A certificate is a special account that earns a higher interest rate in exchange for leaving your money in the account for a set period of time. For our 15-month certificate, the 3.50% APY is locked in for 15 months. There is also no minimum balance required to open a certificate, so you can open one with any amount of money.
Who Should Have A Certificate?
If you're saving for a future goal and don't need your money right now, a certificate is a smart option for anyone! They're especially popular with people who enjoy earning higher rates without worrying about investment risk. Certificates are popular with retirees and those near retirement looking for an investment that isn't subject to the ups and downs of the stock market. Certificates also make an excellent medium-term savings vehicle for bigger goals like weddings or vacations. Certificates are also a good choice for kids' savings accounts if you know they won't need access to the money.
*APY = Annual Percentage Yield. APY is current as of 11/21/2022. Last changed on 11/21/2022. No minimum balance required to open account or earn APY. This promotion ends December 31, 2022. The above rates are subject to change at any time without notice. Dividends calculated daily, compounded and paid monthly. Substantial penalty for early withdrawal. Penalties could reduce the earnings and principal on the account. Membership required and account opening upon qualification. Other conditions or restrictions may apply. Refer to our disclosures and service fees for more information.​