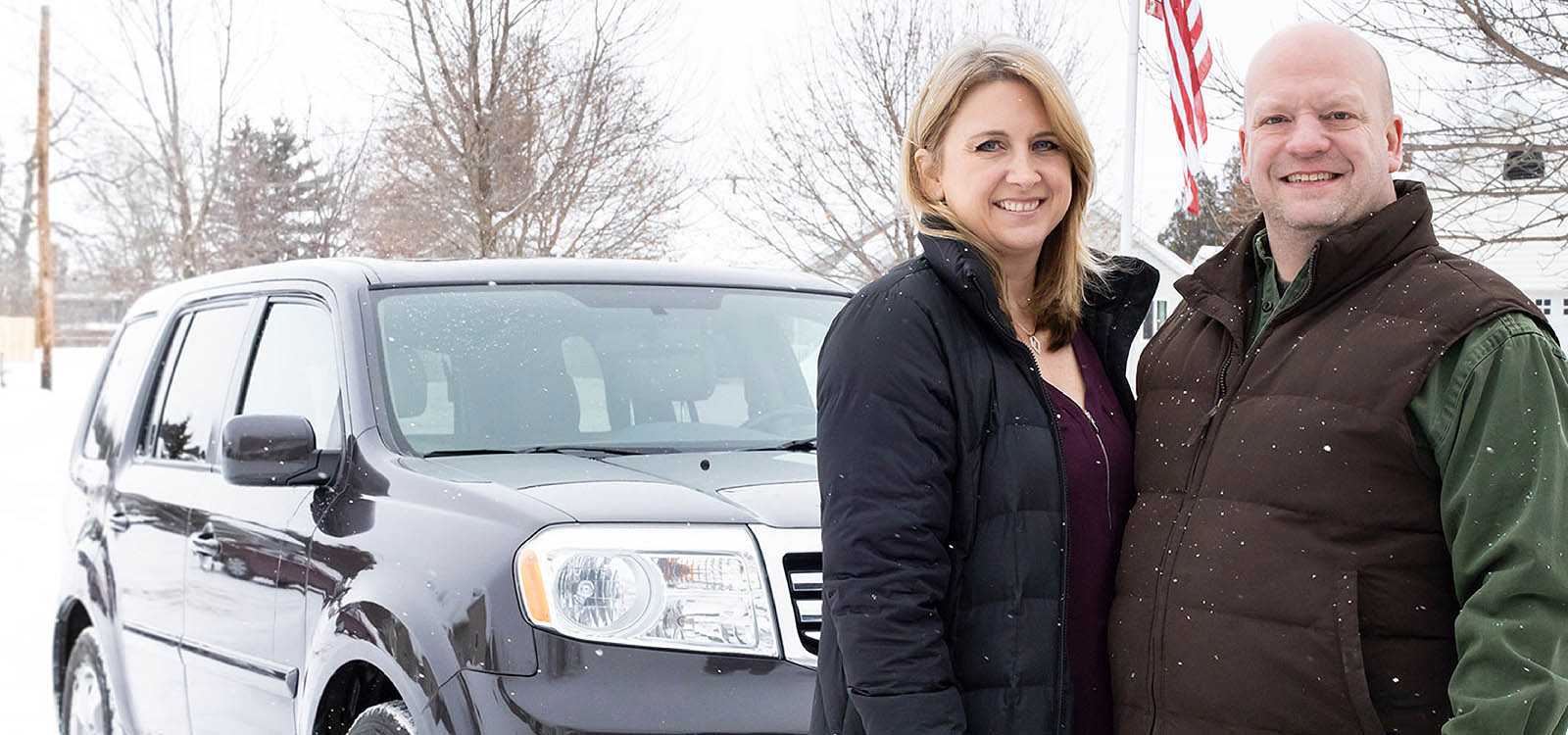 Get Preapproved For An Auto Loan!
Save time when you apply and get preapproved today
Did you know that you can get preapproved for an auto loan before ever going car shopping? When you fill out a Royal Credit Union auto loan application online and get preapproved, you'll know your budget before you even start looking. There's no cost to get preapproved for an auto loan. And when you find the car or truck you want, you can skip the wait for financing at the dealership. You'll be able to sign and leave in your new ride!
2018 & Newer Auto Loan Rates
2010 & Older Vehicle Rates
Getting Preapproved Makes It Easy To Stick To Your Budget
When you get preapproved for an auto loan with Royal Credit Union, you'll have an amount in mind before you start looking. This means you'll already have considered your budget and calculated your monthly payments to make sure they're affordable. You'll be less likely to shop for a vehicle above your price range or be persuaded to purchase a more expensive vehicle when you already have financing lined up.
Getting Preapproved Means Less Waiting At The Dealership
Getting preapproved for a vehicle loan also means that you'll spend less time at the dealership once you've made a purchase decision. You'll still need to finalize some paperwork at the dealership, but instead of waiting for your application to be routed and a decision to be returned while you wonder about being approved, you'll already know you're good to go.
Get Preapproved And You'll Automatically Get Our Best Rate
When you get preapproved, because the details of the loan aren't finalized yet, your rate isn't set. You'll get our best auto loan rate on the day you sign. Because we've already reviewed the complete application for your preapproval, there's no need to worry about financing surprises or missing information while rushing through a loan at the dealership.
How To Complete The Application Before You Shop
Choose the Apply Now button, then follow the steps to complete the application. Under Loan Information, enter the maximum amount you plan to spend. (Don't worry, it's easy to update this amount when you're shopping if needed.) When asked about the description of the collateral, if you haven't picked a vehicle yet, choose No. Or if you have picked a vehicle, simply enter the requested information. Complete the rest of the application and send it off to the Royal Credit Union Lending Team for review. You can expect an email or call about your application within the next business day!