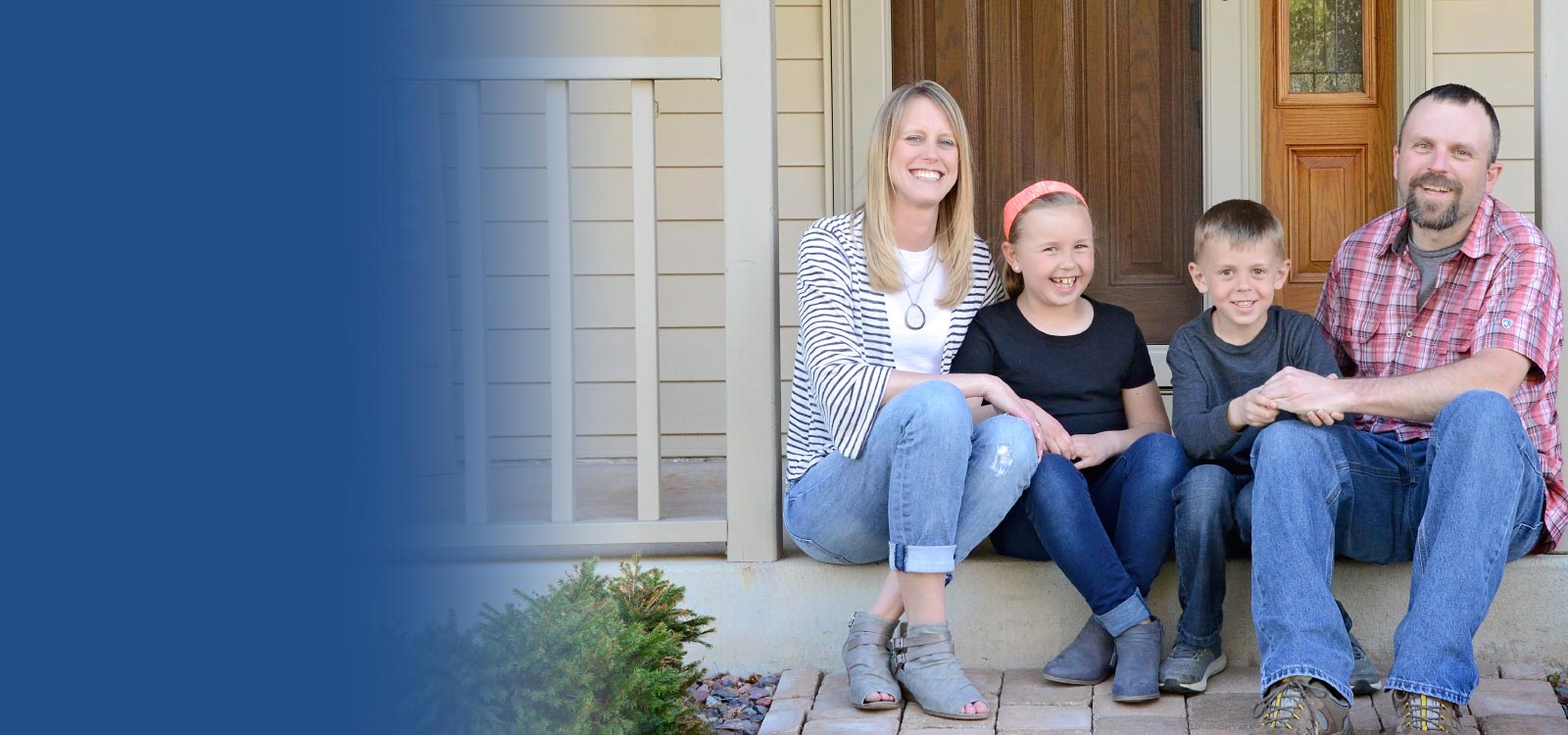 Refinance Your Home Loan!
See if you can get a better rate or change your term to score big savings
Connect with our loan team
or call 715-833-7251
Wondering if you could save money by refinancing? When you refinance your home loan, if the new loan has a lower rate or shorter term than your existing loan, you can often see substantial savings in the long term.
Lower Your Home Loan Rate
Depending on the amount of your existing home loan, lowering your interest rate by even part of a percent can make a big difference in the long run. While there are many guidelines that suggest refinancing only if you can lower your rate by a full percent or more, the savings actually depend on the amount of your loan. Lowering your rate by a half a percent may not make refinancing worth it for a low-priced starter home, but a more expensive home could definitely see major savings. To get help deciding if it's worth refinancing, use our handy loan refinance calculator or ask a Royal home loan team member for help.
Fixed-Rate Mortgage Rates
Term
Rate
APR
Monthly Payment
Adjustable-Rate Mortgage Rates
Term
Rate
APR
Monthly Payment
Change Your Home Loan Term
Even if you don't see savings from changing your interest rate, switching to a loan with a shorter term can net huge savings on the amount of interest you pay. For example, refinancing to a 20-year or 15-year term from a 30-year loan can save you tens of thousands by the time the loan is paid in full. You'll increase your monthly payment, but lower the overall amount you pay.
Capitalize On Credit Improvements
If your credit score has substantially improved since taking out your home mortgage, refinancing can be a way to capitalize on better credit to get a lower interest rate. A combination of positive changes to your credit history and paying off your other debts can make a big difference to your bottom line in some cases.
Change Your Home Loan Type
Refinancing can also be a way to change from an adjustable-rate mortgage to a fixed-rate mortgage or vice versa. You may also have the option to pay a lump sum toward your loan (called a cash-in refinance) to reduce your loan-to-value ratio and avoid paying private mortgage insurance. Some borrowers may also be eligible for a cash-out refinance, which increases the amount you owe but provides you with a lump sum of cash. If you're interested in refinancing to restructure your home loan like this, be sure to get advice specific to your situation from a Royal Credit Union home loan team member.
We Can Help You Decide If Refinancing Is Right For You
The best way to decide if refinancing makes sense for you and your home loan is to work with the Royal home loan team. Even if you're not a Royal Credit Union Member yet, our home loan experts can take an in-depth look at your existing mortgage and today's loan options to determine if refinancing is a smart choice. Or, if you've already calculated your savings, get started with your refinance application online today!