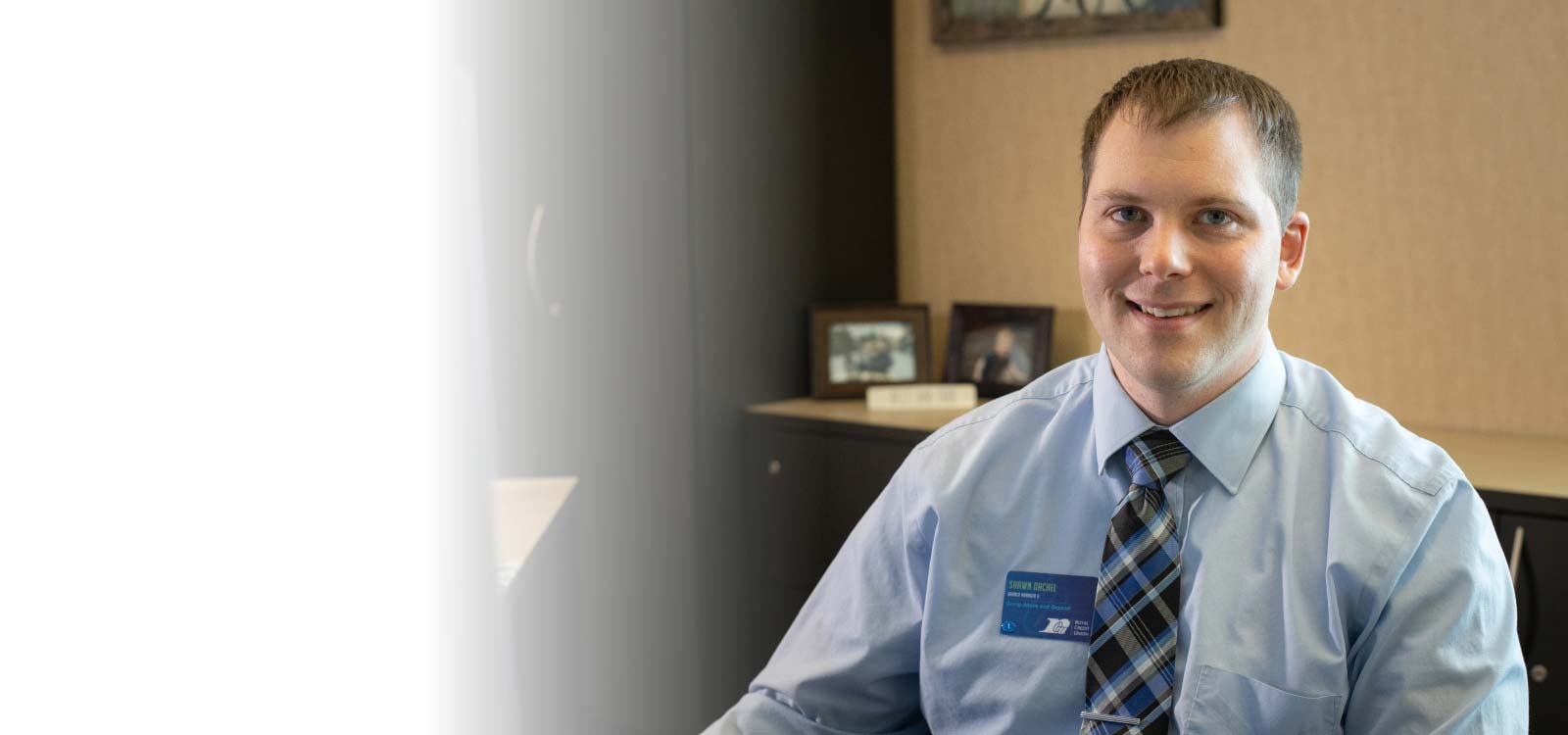 Royal Credit Union Has It All!
Trust our expert team, smart technologies, and convenient locations to make your banking easy
Royal Credit Union has your financial needs covered, no matter what you're looking for! Our combination of convenient locations, friendly service, and top technologies make banking at Royal easy.
Let Royal Credit Union Take Care Of You
When it comes to finding the right accounts for your needs, picking the best home loan option, or setting smart savings goals, Royal's team of experienced, professional bankers are an awesome addition to your team. Because Royal is a Member-owned credit union, we are your financial ally. We take pride in providing honest advice. It's a relationship built on trust – the same trust that over 220,000 Royal Members count on to provide more free services, no hidden fees, and outstanding rates on loans and deposits.
A Better Way To Bank: Digitally
Personal service with a small-town feel may be one of our hallmarks, but we've also worked hard to bring Members a top-notch collection of technology tools. Our real-time account alerts let you know about transactions in seconds. Our digital wallet support makes it easy to use secure contactless payments from your mobile device. And our smart, streamlined online banking system and mobile app with camera check deposit give you a powerful way to manage your accounts with just a click or tap. We're always innovating to improve your digital experience – most recently with the addition of Val, our 24/7 virtual assistant found right here on rcu.org!
Offices & ATMs In Eau Claire And Beyond
We know that we share plenty of common ground with our Members – literally! We're proud to call the Chippewa Valley home, and we have 5 convenient offices located around Eau Claire. We offer a total of 22 full-service offices across West Central Wisconsin and the Twin Cities Metro in Minnesota, making it easy to find us. We participate in a nationwide network of credit unions that gives our Members access to their accounts at more than 5,000 shared branches. We're also part of ATM networks that give you surcharge-free access to your funds at more than 40,000 shared ATMs. You can be confident that you'll be able to access your money almost anywhere and any time – whether you're in your own neighborhood or thousands of miles away.
---
We Do Business Banking
It might be our best-kept secret, but Royal Credit Union has a long history of helping local businesses with their business banking needs. Our team of business bankers is ready to help your business build a solid financial foundation. Businesses get many of the same technology tools that our personal Members do, plus a few awesome extras. We love working with businesses of all sizes, and we have a special passion for helping small businesses. We're not afraid to show it, either – we recently made a huge effort to process nearly 1,300 Paycheck Protection Program loans, many to local small businesses at a time when they needed it most.