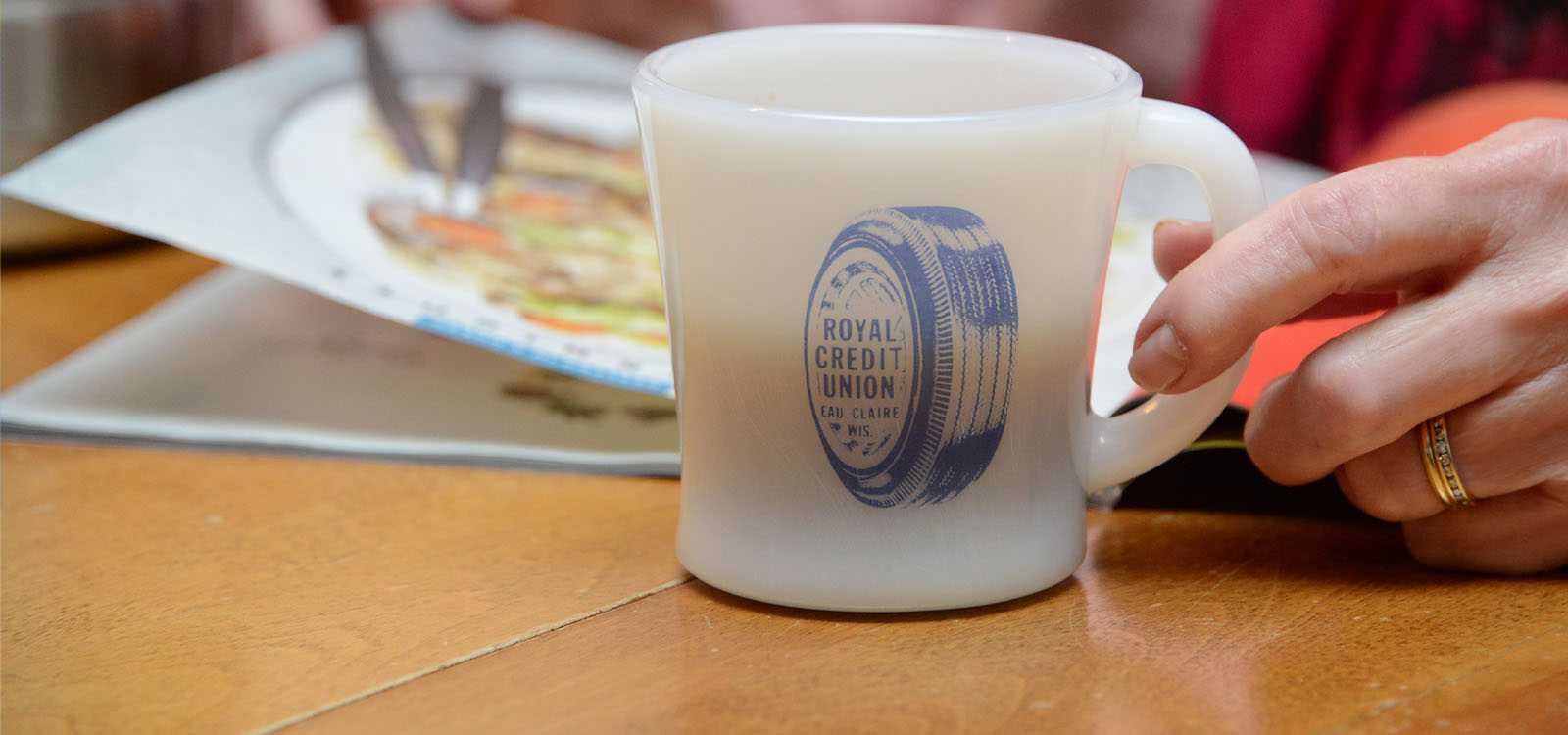 Our History
Learn how our story got started and how we've grown in the last 50-plus years, from our humble beginnings to where we are today
Call us at 800-341-9911 or visit an office
We've grown to over 280,000 Members in the last 55 years.
Here's How It All Began
Royal Credit Union was started in April of 1964 by employees of the Uniroyal Tire company in Eau Claire, Wisconsin. That first year, there were just 100 Royal Credit Union Members between the employees and their families. By November of 1967, Royal had 2,100 Members and surpassed $1 million in assets.
Royal continued to grow, and in November of 1972 Royal began adding employee groups from other companies. 27 new employee groups were added over the next two years. This rapid membership growth led to a community charter, and Royal became a community credit union that anyone who lived in the community could join. By 1975 there were more than 10,000 Members.
Since those humble beginnings in a tire factory, we've experienced considerable growth. Today, the Royal Credit Union community encompasses a large part of West Central Wisconsin, Eastern Minnesota, and the Minneapolis-St. Paul Metro in Minnesota. We now have more than 280,000 Members.
The source of our success and growth isn't hard to find. In fact, you'll see it on the wall in every office in the form of our core values. At the top of that list is creating a positive impact in the lives we touch, which we put into practice every time we work with our Members. By focusing on these Core Values, we've held ourselves to a higher standard year after year and will continue to do so into the future.
Key Dates In Our History
1964 – Uniroyal Tire employees launch Royal Credit Union.
1975 – Royal becomes a community credit union with 10,000 Members.
1993 – The first School $ense location opens.
1995 – The first Charity Classic race is run in Eau Claire, Wisconsin.
2009 – A merger with REAL Credit Union brings three Minnesota locations into the Royal family.
2013 – Royal reaches a milestone with 150,000 Members.
2015 – We are certified as a Community Development Financial Institution by the US Department of the Treasury. The same year, we are honored as CUNA's Community Credit Union of the Year in the over $250M asset category. We also received the distinguished Wisconsin Governor's Financial Literacy Award.
2016 – Two acquisitions in the Minneapolis-St. Paul Metro, Capital Bank in St. Paul, MN and a Deerwood Bank office in Apple Valley, MN, let even more people discover how being a Royal Member is different.
2018 – Royal Credit Union reaches the 200,000 Member mark.
2022 – Additional acquisitions and new offices allow Royal to reach 280,000 Members.