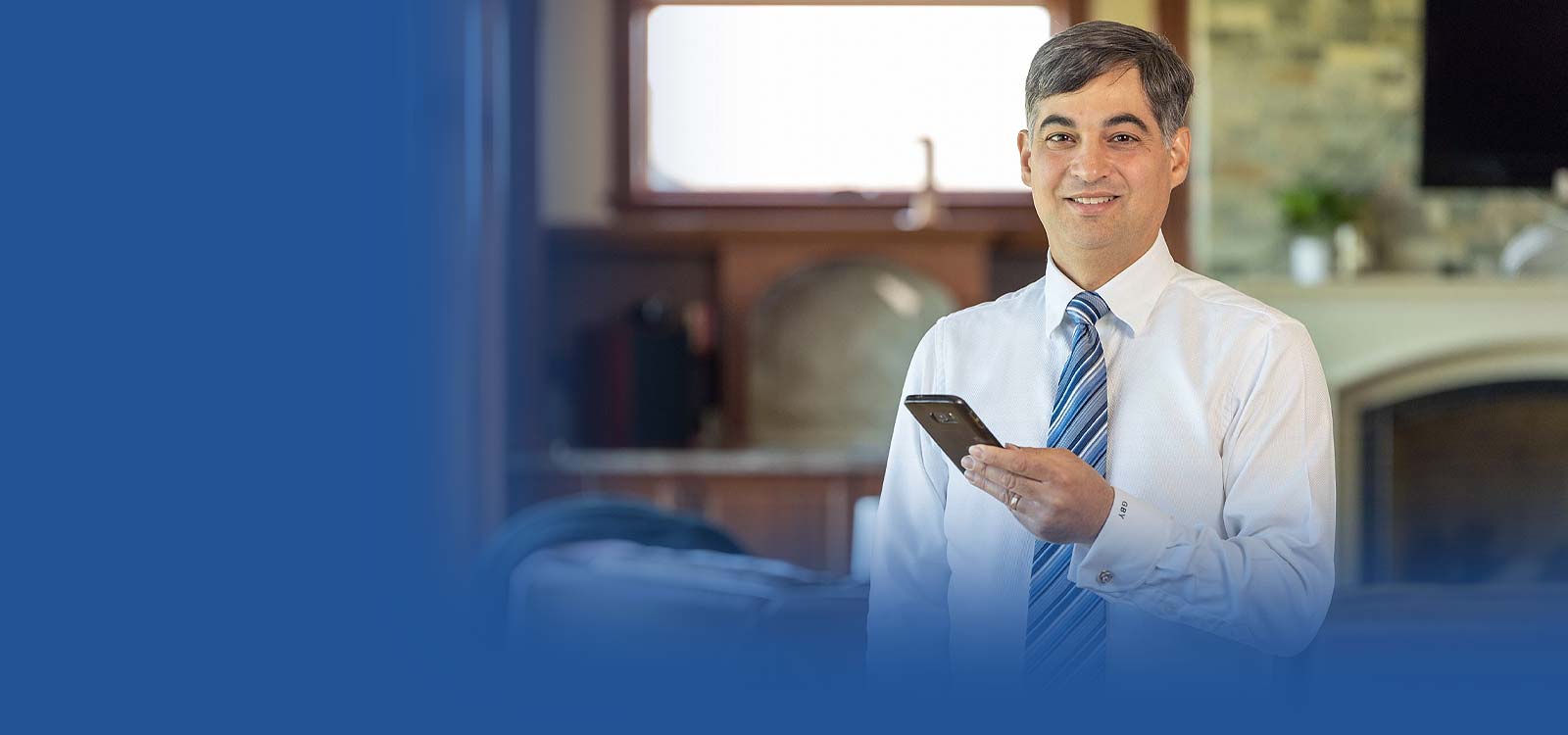 Digital Wallet
Enjoy fast, secure payments on the go when you use your Royal debit or credit card with today's digital wallet services
Call us at 800-341-9911 or visit an office
A digital wallet securely stores your Royal Credit Union debit or credit card information on your mobile device. This lets you make payments using your mobile device as if you were using the card, but with several advantages:
It's touchless. Pay at point-of-sale terminals by simply holding your device near the reader. You don't have to handle cash or touch a keypad.
It's easy. You'll always have your payment information on your mobile device. No more searching for your card at the checkout!
It's safe. A digital wallet masks your card number. Your fingerprint, face, or device PIN are used to verify payments. Digital wallets are safer than physical cards, even security chip cards.
It's fast. Besides saving time at brick-and-mortar store checkouts, most digital wallets work with online checkouts. They can automatically fill your name, address, and payment info with a single step!
Royal Credit Union debit and credit cards are compatible with today's most popular digital wallet services. This means you can add your payment card to Apple Pay®, Google Pay™, and Samsung Pay™.
When you use a debit card with a digital wallet, you can also skip entering your card PIN at the terminal! Your debit card transactions will be processed as a credit transaction, meaning the funds will clear your account in a few days instead of instantly with debit transactions.
How Do I Set Up A Digital Wallet?
The apps that you use to set up your digital wallet are included with today's mobile devices. To use your Royal credit or debit card with these digital wallets, simply follow the instructions on your device or check out these links.
More About Digital Wallet Security
Digital wallets are more secure than using a physical card or typing in your card number on a website! This is because each transaction is tokenized. The digital wallet token is a random number that disguises your card information. Every transaction gets a new token, and retailers see only the token, not the card number.
It's as if your card puts on a new, different disguise for each payment you make. Even if someone steals your token for one transaction, they don't get your payment card number. And your card will be wearing a different disguise next time, so they won't be able to identify it for future transactions.