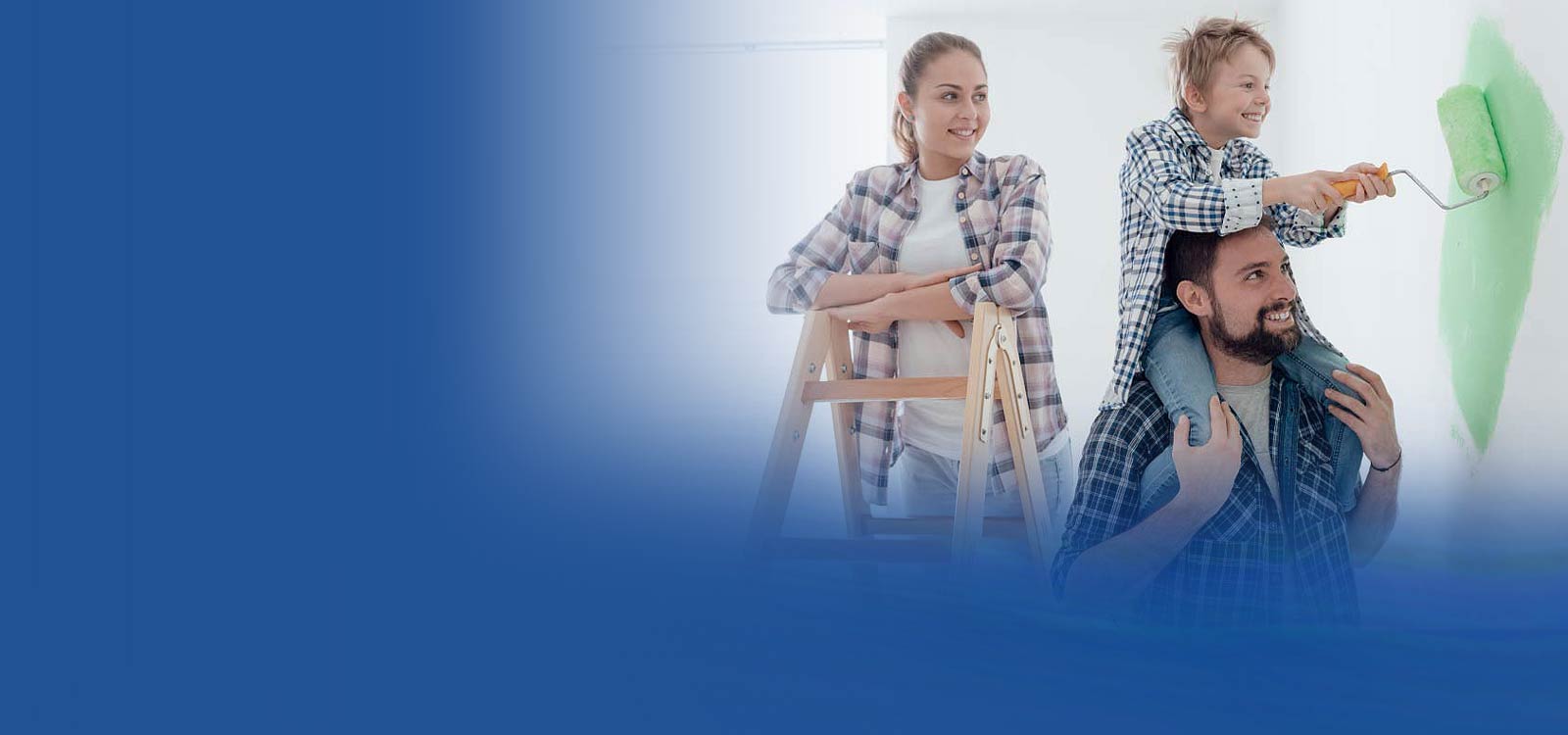 Homeowner Express Loan
A Homeowner Express loan lets you borrow funds fast for your home improvement needs at a fixed rate
Call us at 800-341-9911 or visit an office
Royal's Homeowner Express loan is a solution for homeowner Members to get funds fast for home improvement projects like a new driveway, roof, furnace, flooring, furniture, and more.
Homeowner Express loans don't require any collateral, so you don't need to put your house on the line when borrowing.
Loans are limited to a maximum amount of $20,000 and a maximum loan term of 5 years.
Rates are fixed and determined by credit score.
Because of these simpler borrowing rules, most Homeowner Express loan applications will receive fast, same-day decisions and have approved funds deposited to your account as soon as the next business day!
The Homeowner Express loan features fixed rates, eliminating the risk of a payment increase due to market changes and giving you confidence that your monthly payment will remain the same for the life of the loan.
How is the Homeowner Express loan different from a Home Equity Line of Credit?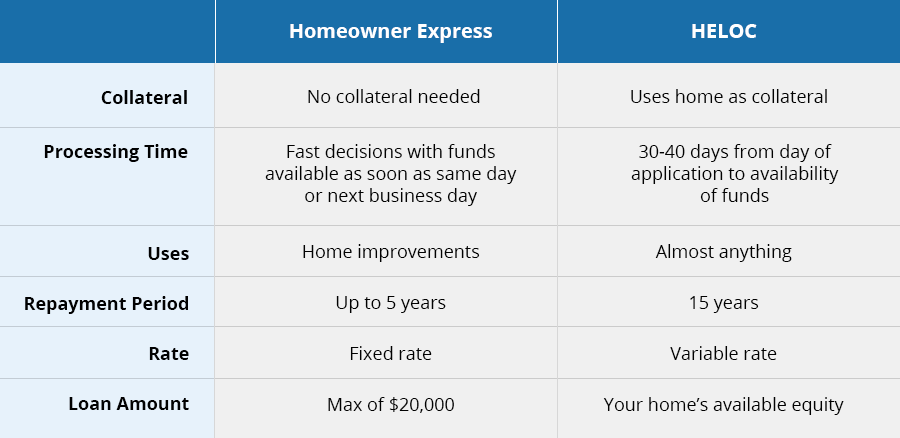 Interested in a Home Equity Line of Credit? Learn More
Borrowing limits apply to unsecured loans: $700 or lower loan amount cannot exceed 37 months and $700.01-$1,400 loan amount cannot exceed 49 months.