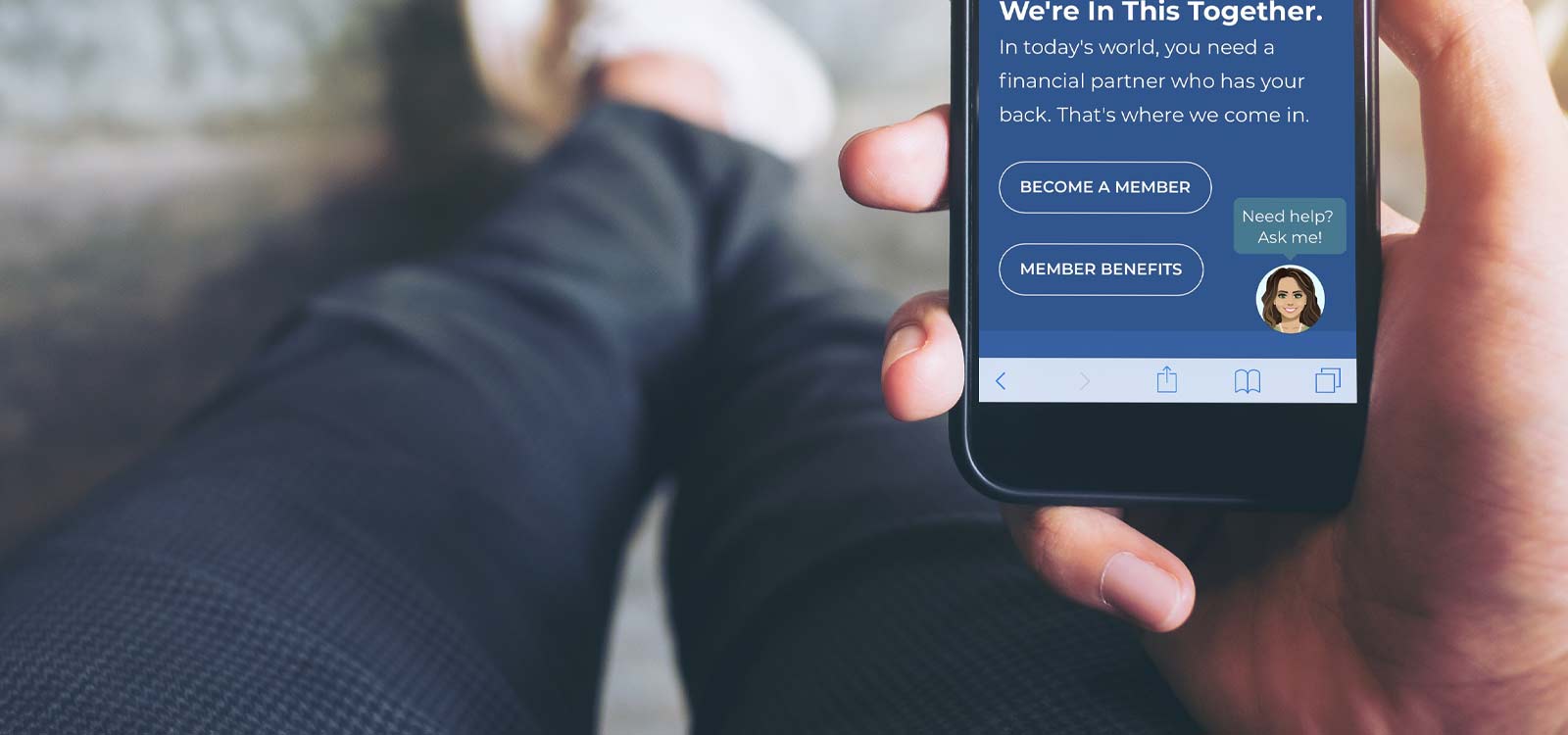 We're excited to introduce our new virtual assistant, Val™!
Thanks to Val™, it's easier than ever to get answers to questions about Royal's products and services. Val™ can also help find office and ATM locations, office hours, and much more!
Val™ is available on rcu.org to help answer questions about Royal's products and services. She can also check balances and transaction history, find office and ATM locations, show our office hours, and provide other important information. You can chat with Val™ any time right here on rcu.org. Just click or tap her icon in the lower right corner of the page.
More About Val™
Val™ is not a human. She is artificial intelligence software that offers responses from a programmed list of questions.
Val™ is still learning. Over time, Val™ will gain more knowledge of how people ask about our products and services. This is Royal's first version of Val™, and she may have limited knowledge in some areas.
Your interactions with Val™ help us to enhance her knowledge. Thanks for helping us out!
Your conversation is secured by industry-standard encryption. Val™ does not currently access your account information or personal information.
Here's How Val™ Can Help!
Get information about products and services!
Find office locations and ATM information!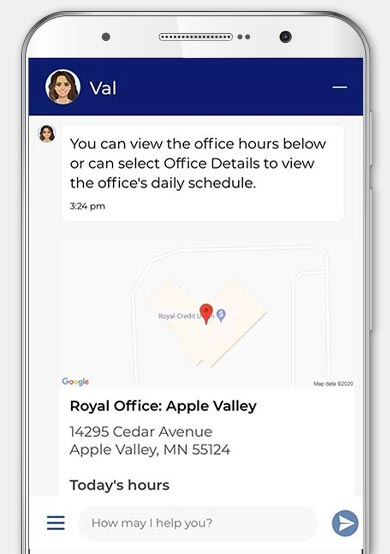 Get help with common questions!