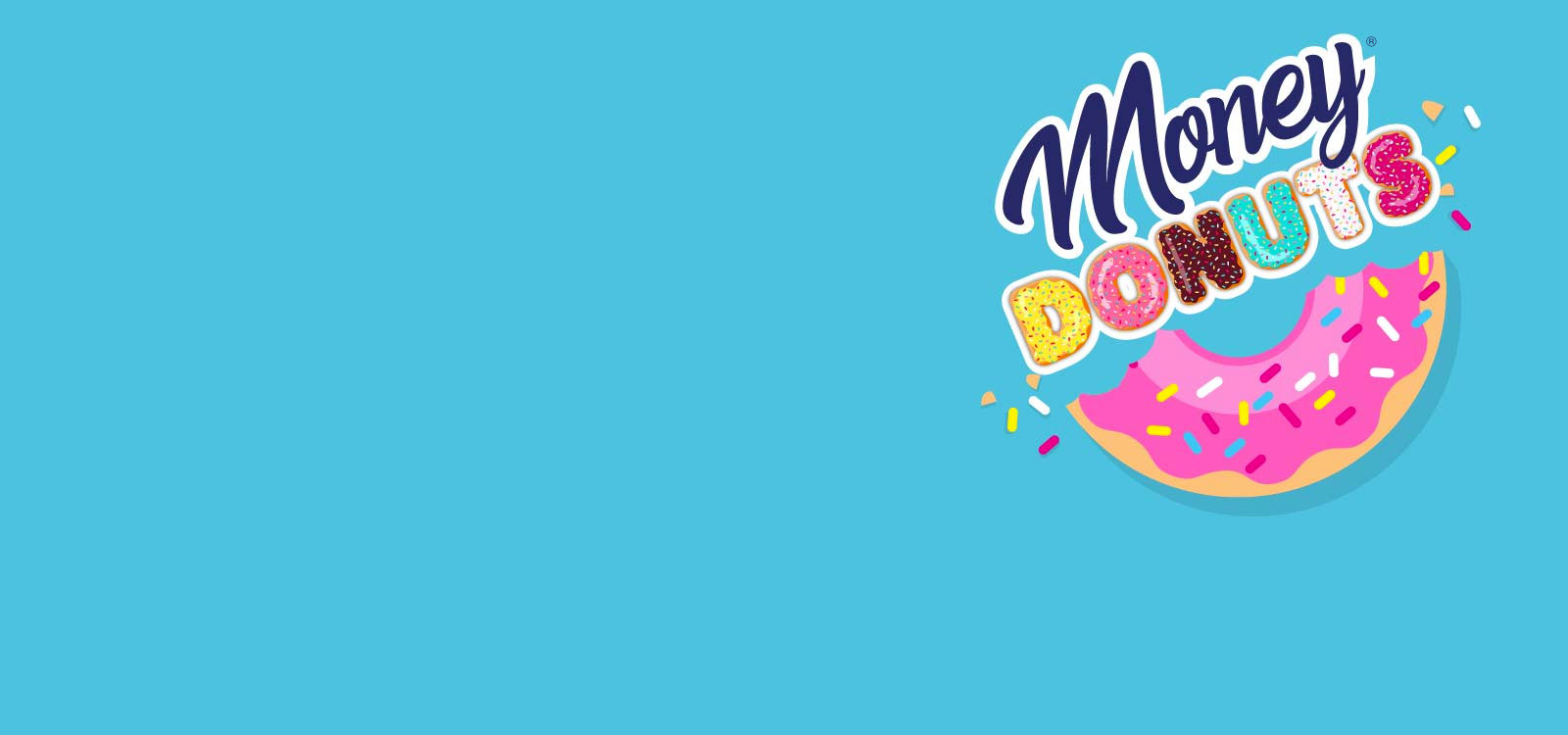 Money Donuts Podcast
Take a listen to Royal Credit Union's fun financial podcast – where money and donuts meet, the result is pretty sweet!
Featuring sweet financial advice wrapped in raised, glazed goodness, Royal Credit Union's Money Donuts podcast is here to make you smile and get you thinking about your finances in new ways.
This fun podcast features snack-size episodes on all things money, from saving and spending to earning and lending. While there's plenty of silliness, episodes are also filled with nutritious financial tips! Listen to the Money Donuts podcast from Royal Credit Union today!
Episodes
Episode 7: Discover Money Mindfulness
Knowing how you feel about money can help affirm your choices or set the stage for change. Steve, Cooper, and James meet with registered yoga teacher Diana to discuss how our relationships with our finances can have a wider impact than you might expect.
Episode 6: Financial Check Up Part 2: Quick Tips For Dealing With Debt
If your financial checkup reveals the opportunity to knock down debt, what are your options? Guest Heather Prueher is back with some easy ways to keep your payments affordable. Oh, and we also discuss financial spirit animals….
Episode 5: Financial Check Up Part 1: Credit Scores
When was the last time you thought about your financial health? Guest Heather Prueher shares her financial checkup tips as Steve and Cooper learn why starting a money checkup with your credit report makes sense.
Episode 4: Don't Be Scared Of Budgeting
It's time to take a look at budgets from a Money Donuts perspective – and that means thinking about flexible, personal budgets that work for YOU. Learn how the right budgeting mindset can help you take control, eliminate stress, and reach your financial goals, then get some great starting tips from the Money Donuts team!
Donut Hole 2: All About Stimulus Checks
In this Donut Hole, James gives everyone a quick lowdown on what they should know about IRS stimulus checks. You'll also learn how to get answers to your stimulus check questions, and hear reminders on how to avoid stimulus check scams!
Episode 3: Only Amazing Passwords, Please
Cooper, James, and Steve take a sugar-fueled foray into the world of passwords, accompanied by Royal's resident passwordologist! We get the inside line on security dos and don'ts, talk password management, and end with some totally off-topic fun, because why not!
Episode 2: Home Loans Are Easy
Did someone say home loans? Yes, we did! In our second episode, we discuss the home loan process to get you thinking about buying or refinancing a home. We also hear about a first-time homebuyer's experiences, and discover why home loans and jelly donuts go together!
Donut Hole 1: Holiday Shopping Tips
Donut holes are short segments about all kinds of topics. For our first-ever donut hole, we share some holiday shopping tips and things to remember when it comes to finances around the holidays.
Episode 1: All About Those Apps
The first Money Donuts podcast episode ever, fresh from the creative kitchen! Hosts Steve, Cooper, and James profess their love for donuts and the Royal Credit Union mobile app. Favorite app features collide with the donut of the day for a healthy serving of financial advice.