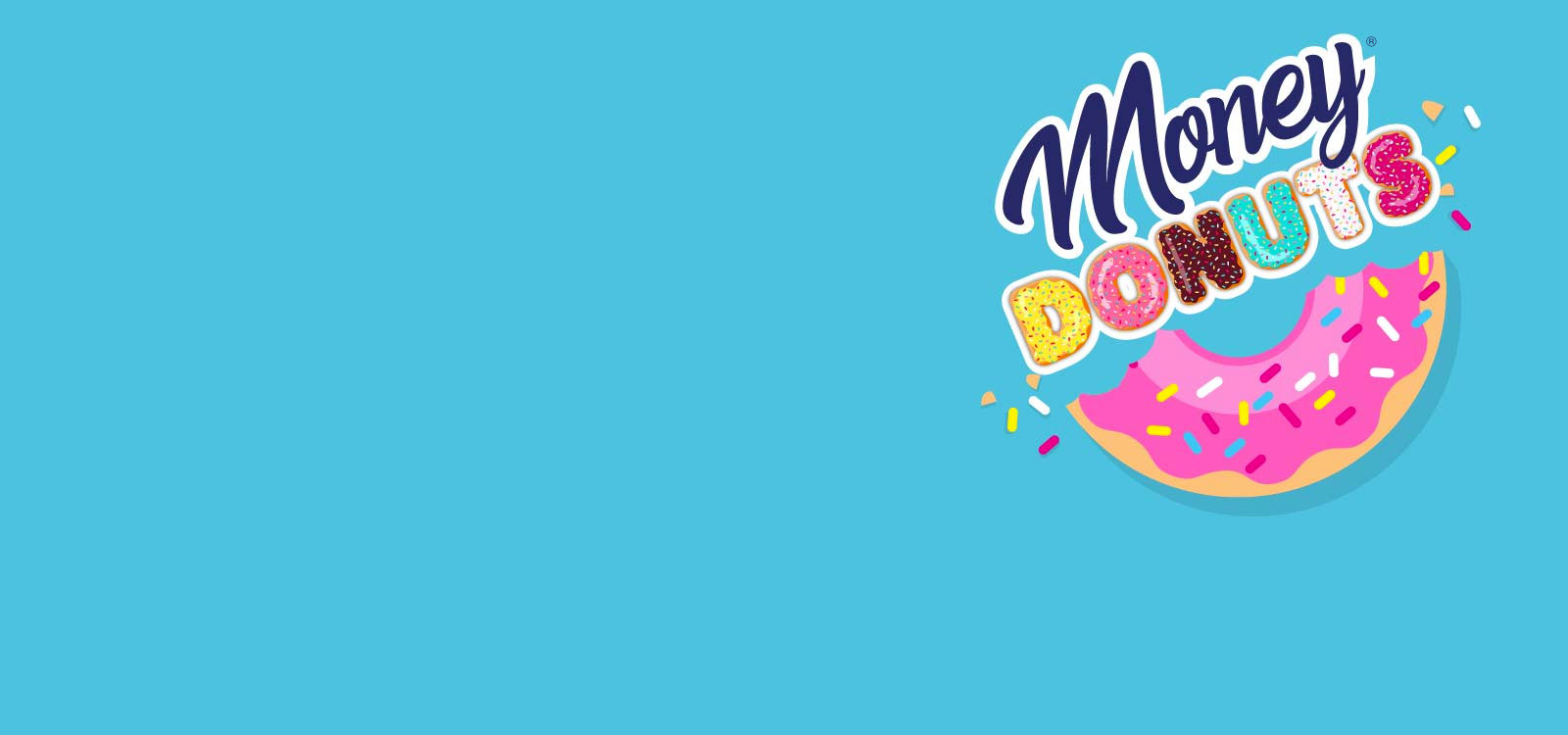 Money Donuts® Podcast
Take a listen to Royal Credit Union's fun financial podcast – where money and donuts meet, the result is pretty sweet!
Featuring sweet financial advice wrapped in raised, glazed goodness, Royal Credit Union's Money Donuts® podcast is here to make you smile and get you thinking about your finances in new ways.
This fun podcast features snack-size episodes on all things money, from saving and spending to earning and lending. While there's plenty of silliness, episodes are also filled with nutritious financial tips! Listen to the Money Donuts® podcast from Royal Credit Union today!
Where To Listen To Money Donuts®
You can find the Money Donuts® podcast from Royal Credit Union wherever you get your favorite podcasts! We're on Apple Podcasts, Spotify, Anchor.fm, and many other podcast services. You can also listen right here by choosing an episode below!
Episodes
Our full-length Money Donuts® episodes cover a variety of financial topics. A Money Donuts® episode might be just your favorite hosts Steve, Cooper, and James talking through a theme or sharing first-hand experiences. Or an episode could include an interview with a guest star who brings their awesome knowledge to everyone. Choose an episode title below to go to a new page to listen to it!
Donut Holes
When you don't have time to listen to a full episode, a Money Donuts® Donut Hole might be the answer. Our Donut Holes are shorter recordings that might supplement our full episodes with added info or head off in a new direction we haven't covered before. These are snack-sized podcast pieces that try to squeeze a few key points into just a few minutes. Choose a Donut Hole title below to listen to it!
Meet The Money Donuts® Hosts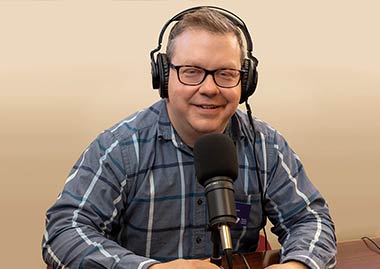 Steve
Steve is the curious host, asking all the right questions (usually) and helping to take the financial conversations of Money Donuts® to the next level with his humorous insights. His easygoing nature and ready laughter makes him a natural host. He's also a dad of four kids, has a dog named Millie, and he moonlights as an indie filmmaker! When he's not hosting, you'll find him interviewing Royal Members for Royal videos, watching movies with family, or playing with his kids in the backyard.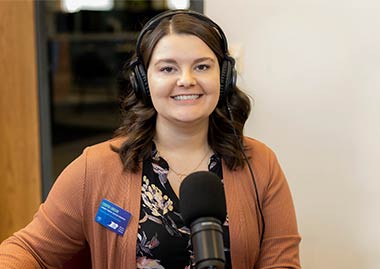 Cooper
We like to think of host Cooper as the coffee to go with Money Donuts®! Her lively (often caffeine-powered) energy and informed opinions turn talks about everyday financial things into serious food for thought. Apartments, dogs, donuts, and financial education are just a few of Cooper's favorite things. Outside of being a podcaster, you'll find Cooper providing financial education in Royal's local communities, helping to manage local sports teams, cheering on her favorite hockey team, or untangling her Roomba from her laptop cord for the nineteenth time.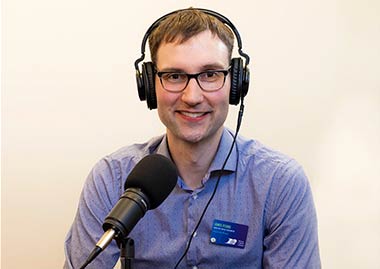 James
A self-professed technology nerd, James loves going down a rabbit hole and getting to the bottom of things on Money Donuts®. He loves helping others make informed decisions about everything to do with money and isn't afraid to seek honest answers to any money question. James has three kids and no pets, balancing out Cooper's love of furry friends. When the mic is switched off, James writes helpful how-to content for Royal Members, enjoys playing the occasional video game, and in warmer months he can be found riding his local bike trails.