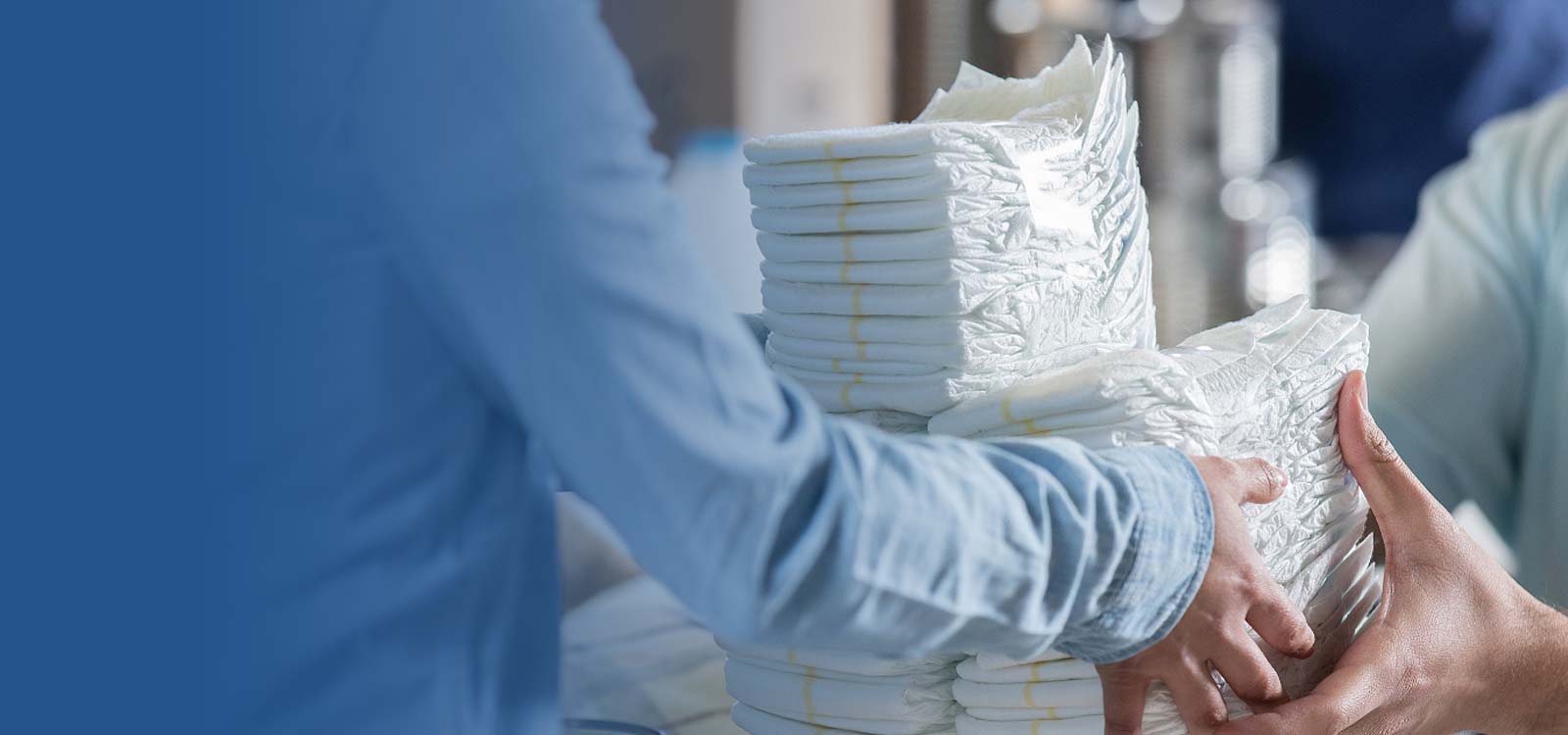 Chippewa Valley Diaper Drive
Royal Credit Union partnered with Chippewa Valley businesses and nonprofits to host a diaper drive for families in need.
According to The National Diaper Bank Network, one in three families will experience diaper insufficiency. To address this need, Royal Credit Union partnered with WEAU 13 News, Festival Foods and United Way of the Greater Chippewa Valley to host a diaper drive benefiting the Junior League of Eau Claire's Diaper Bank and Feed My People Food Bank.
Thanks to the incredible generosity of the Chippewa Valley community, the diaper drive was able to collect 21,482 diapers, 5,920 wipes and $39,000 in monetary donations from May 7-23, 2021.
Emily Cinquegrana, President of the Junior League of Eau Claire explained, "Ultimately it's the families that are going to benefit, those little bottoms will be covered and they won't have to worry about rashes or reusing diapers. And the families and caretakers will have the peace of mind that they can put their child in a clean diaper and send them off to whatever child care they have right now."
Diaper drop off bins were available at all Festival Foods locations in Eau Claire and at Royal's Chippewa Falls South office on Woodward Ave. Through a partnership with National Diaper Bank Network, the Junior League of Eau Claire is able to purchase 30,000 diapers for $4,500. That's just 15 cents per diaper. The $39,000 raised will be used to buy diapers that will be distributed evenly between Eau Claire and Chippewa counties through Feed My People Food Bank.

"Royal Credit Union's core purpose is to make a positive impact in the lives that we touch. We cannot do that alone," said Melissa Janssen, Program Director of Community Relations for Royal Credit Union, "This is a perfect example of that. This amount of diapers would not have been collected if we were trying to do this on our own. This was only possible because we were able to partner with other businesses and with our community and to ask for help. By working together we are able to accomplish so much more."
Thank you to the Chippewa Valley community members and business partners that helped make the diaper drive a success.