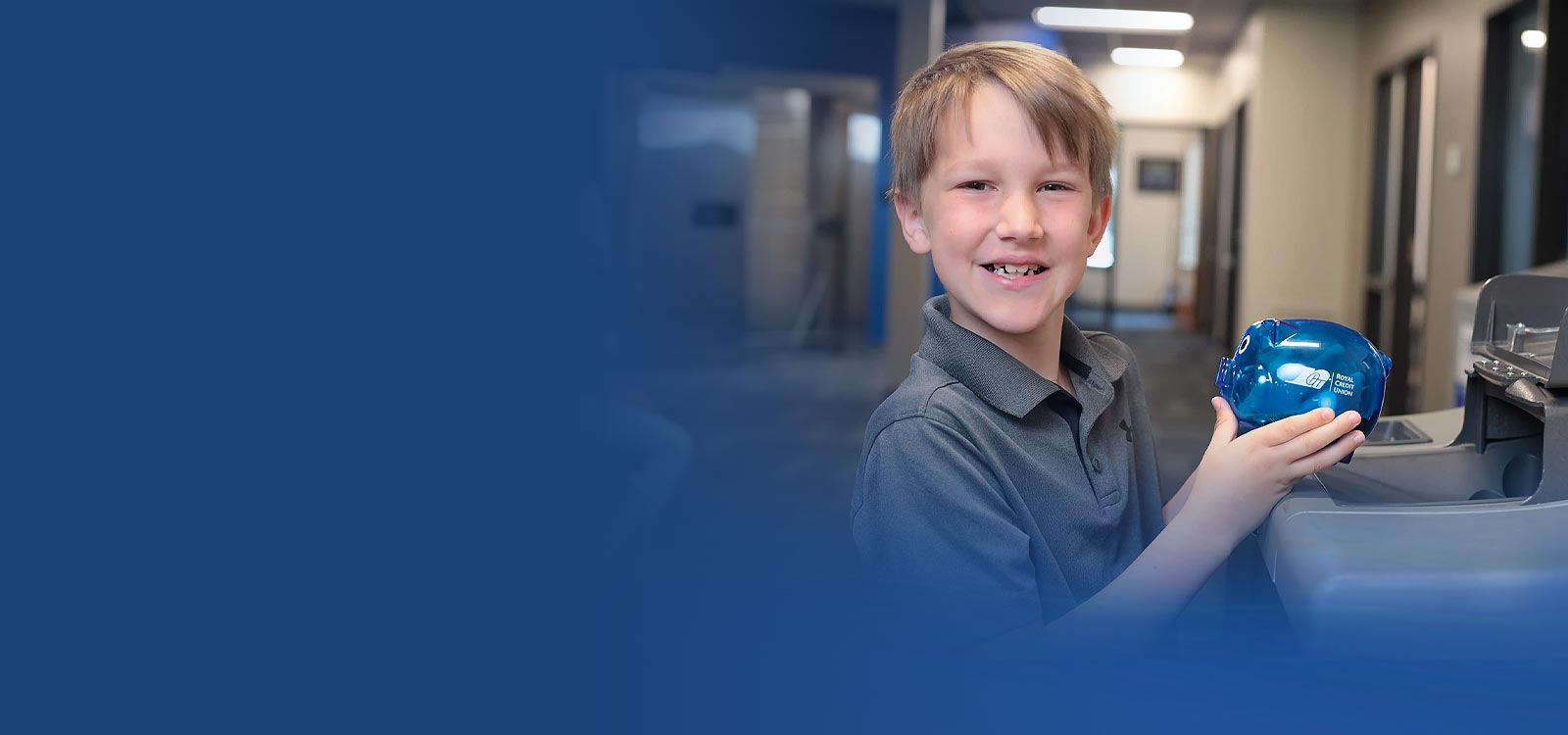 Kids' Savings
Kids' savings accounts include awesome extras to start their financial story off right
Call us at 800-341-9911 or visit an office
A kids' savings account is an awesome introduction to the concept of banking. Kids can accompany an adult to an office to deposit their spare change or birthday money into their savings account and watch their funds grow.
When children ages 12 and under open a kids' savings account at Royal, they're also enrolled in Kid's Club, a fun program offering a stamp card, in-office prizes, and family event invites. Royal also partners with certain school districts to provide School $ense locations where kids can transact on their savings account at school as if they were at an office.
Kids' Savings Current Rate
Youth Financial Literacy
Royal is committed to educating kids of all ages about money topics. From our signature school programs to our youth financial education initiatives, we're working to bring money smarts to everyone in our communities
Not a Member?
If you don't have any open Royal accounts, or if you're not the primary owner of an existing Royal savings account, use the button below to get started!
Already a Member?
If you already have an open Royal personal account, log in to online or mobile banking to start your new account application.
Prefer to Visit an Office?
We're here to help open your account in person! Schedule an appointment to meet with a Royal expert at the office of your choice.