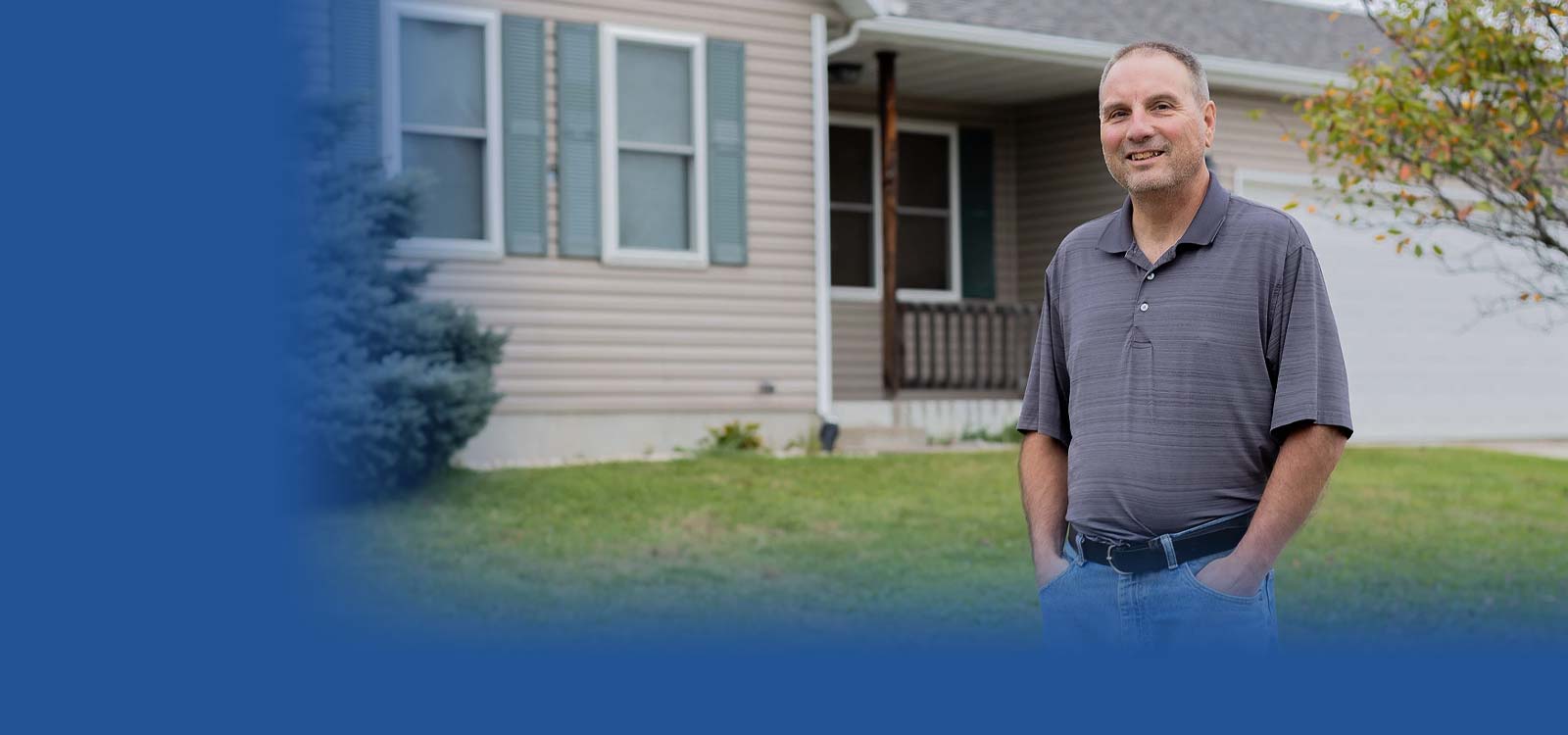 Refinance Your Home
Refinancing your home at a better rate could save you big money in the long run
Connect with our loan team
or call 715-833-7251
The mortgage experts at Royal Credit Union can help you save money by refinancing! Refinancing lets you replace your old home loan with a new mortgage. You can see substantial savings over time if the new loan has a lower interest rate or better repayment terms.
Why Refinance?
You could save money by refinancing! When you refinance, it's your chance to take advantage of lower interest rates, change your repayment terms, or get cash out of your home.
Lower Your Interest Rate. The most popular reason to refinance is to take advantage of a lower interest rate. A new loan with a lower rate could reduce your monthly payment and save you thousands over the long term. You could also be eligible for a new lower interest rate if your credit score has improved over time.

Pay Off Your Loan Faster. Switching to a shorter loan term can help you pay off your home quicker, and you'll pay less interest. Refinancing can also be used to convert an adjustable-rate mortgage to a fixed-rate mortgage or the opposite.

Get Cash Out Of Your Home. If you have equity in your home, a new loan could let you take cash out to make home improvements, consolidate debt, or pay off big expenses.
Refinance With Royal Credit Union
See how Kesinee, a Royal Credit Union Member, was able to reach her goals by refinancing!
Use Our Refinance Calculator
Use our refinance calculator to see your potential savings from a lower interest rate or shorter repayment term. Refinancing might cost you in the short term due to closing costs on the new loan, but the savings can add up over time. If you're not sure if refinancing is right for you, connect with our mortgage team to explore your options and maximize any savings. Then apply online!