Who Can Become A Royal Member?
Review the eligibility requirements for becoming a Royal Credit Union Member. Call us at 800-341-9911 or visit an office.
Because we're a Member-owned credit union, we serve Members who share a common bond. To join Royal Credit Union, you'll need to meet one of the eligibility options outlined here.
Join Because Of Where You Live Or Work
This is the main way that Members are eligible to join Royal. If you live or work in one of the counties that we serve, you can join Royal!
Counties Royal Serves
Eligible Minnesota counties are: Anoka, Carver, Chisago, Dakota, Goodhue, Hennepin, Isanti, Olmsted, Pine, Ramsey, Scott, Sherburne, Wabasha, Washington, Winona, and Wright.
Eligible Wisconsin counties are: Adams, Ashland, Barron, Bayfield, Burnett, Buffalo, Chippewa, Clark, Douglas, Dunn, Eau Claire, Jackson, Lincoln, Marathon, Pepin, Pierce, Portage, Polk, Price, Rusk, Sawyer, St. Croix, Taylor, Trempealeau, Washburn, and Wood.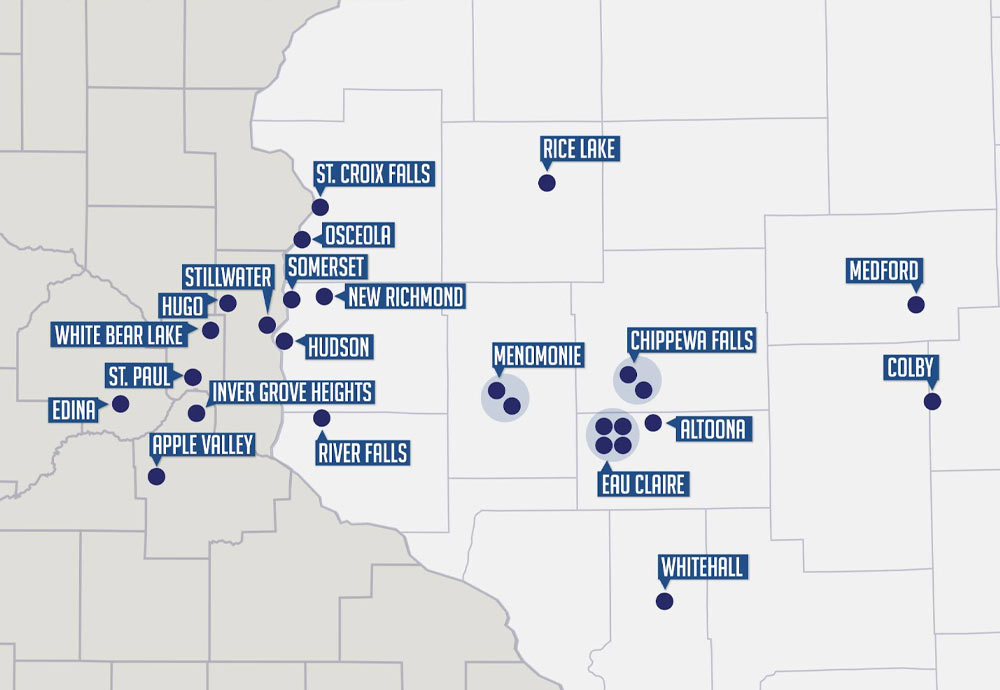 Join Because Of A Family Connection
You can join no matter where you live if you have an immediate family member who is already a Member. You can also join if your immediate family member simply lives or works in one of the counties we serve (listed above).
Immediate family member is defined by Royal as: husband/wife, son/daughter, stepson/stepdaughter, brother/sister, stepbrother/stepsister, father/mother, stepmother/stepfather, grandmother/grandfather, grandson/granddaughter, father-in-law/mother-in-law, sister-in-law/brother-in-law, or son-in-law/daughter-in-law.
Join With An RCU Foundation Donation
If you live in Minnesota or Wisconsin, you may become a Royal Member by making a $5.00 donation to our nonprofit RCU Foundation yourself, or by having a $5.00 donation to the Foundation made on your behalf.
Other Eligibility Qualifications
There are a number of special eligibility scenarios that allow people to join if they belong to a specific group or have a specific employer. These special scenarios reflect Royal's roots and history serving specific groups. The following people are eligible for Royal Membership:
Employees of the former Uniroyal plant in Eau Claire, WI
Employees of Marten Transport
Any member of the University of Wisconsin-Eau Claire Alumni Association
Employees of Tenneco-Packaging Corporation at their plant in Colby, WI or their office in Appleton, WI
Employees of firms and independent contractors contractually associated with such firms domiciled in Minnesota or Wisconsin and affiliated with Minnesota realtor associations or Wisconsin realtor associations of where such individuals are themselves a member of a Minnesota realtor association or Wisconsin realtor association
Employees of Hurd Millwork Co. Inc.
Employees of Marathon Cheese Corporation
Employees of Phillips Plastics Corporation
Employees of Tombstone Pizza Corporation
Employees of Weather Shield Mfg. Inc.
Employees and retired employees of Xcel Energy, Inc. and its subsidiaries
Team members of Royal Credit Union in the manner provided for in our bylaws
Any organization, association, or corporation may become a Member of Royal Credit Union if Membership of the organization, association, or corporation is otherwise authorized under applicable law
Immediate family members of any eligible person, even if the eligible person is not a Member
Ready to become a Member? Open your account or apply for a loan online, or visit an office today!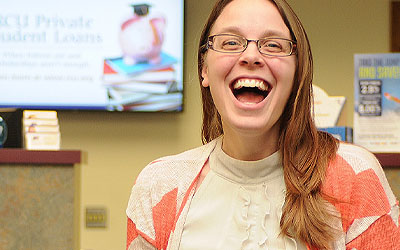 Driving force behind everything we do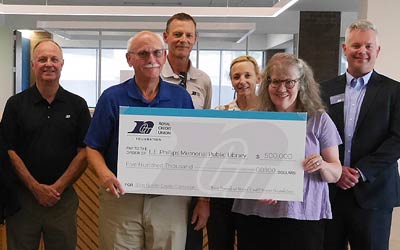 RCU Foundation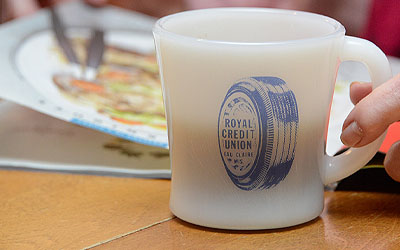 See Our History