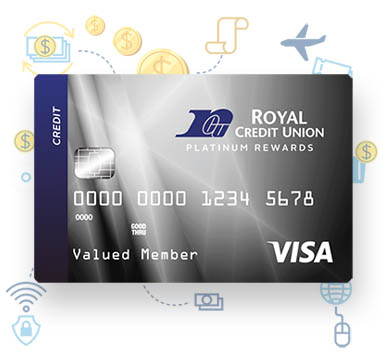 About Travel Notifications (Also Called Travel Memos)
As part of our commitment to preventing fraud, Royal monitors transactions on your debit card, credit card, and ATM card. If we notice activity outside your normal spending patterns, such as large or unusual purchases, we may verify the activity with you and potentially block transactions that meet specific risk criteria. We'll contact you via a free text message or a phone call, depending on the type of phone number associated with your account. To help prevent having transactions blocked, it is important to notify Royal of your travel plans, especially if you plan to use your card outside the country.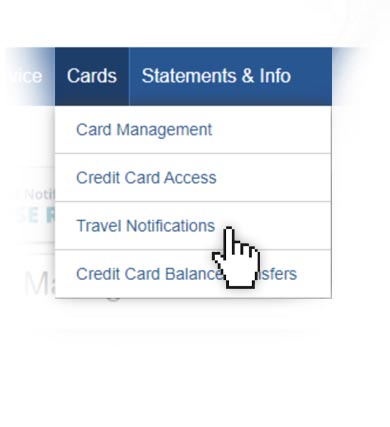 How To Submit Travel Notifications
If you're planning to travel outside your normal spending area, please submit a travel notification at least one business day in advance. To submit a travel notification, log in to our online banking system and use the Travel Notification option under the Cards menu. You'll be able to specify which cards you plan to use, the dates and destinations of your travels, and any additional information that would help us protect your cards. If you're unable to access online banking, you may notify us of your travel plans by calling Member Service at 800-341-9911.