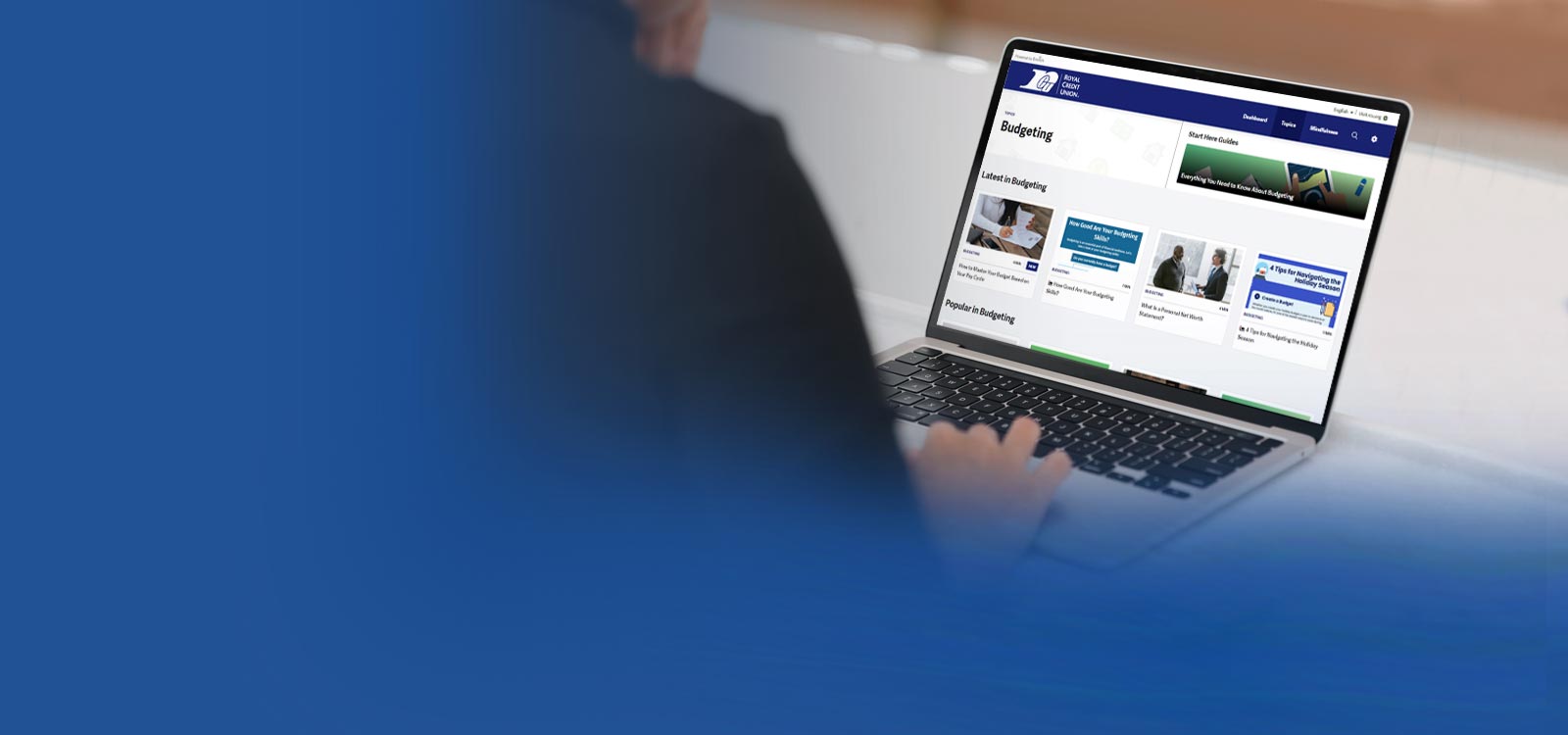 Enrich Online Learning
Access personalized financial lessons about all kinds of topics with Enrich! This fantastic financial wellbeing tool provides interactive online resources tailored to you.
We believe that everyone deserves the opportunity to achieve financial wellbeing. That's why Royal is partnering with Enrich!
Enrich is a virtual financial education platform offering a variety of tools, articles, quizzes, worksheets, courses, calculators, and much more.
Anyone can sign up for an Enrich account. You'll be able to learn at your own pace and on your schedule, and it's completely free.
Once you sign up and answer a few easy questions, Enrich will recommend resources to help you reach your goals. It's an easy way to learn more about the topics that matter to you!
Being financially well means having financial security and financial freedom of choice today and in the future. Royal is committed to providing accessible financial education for all with Enrich.
With Enrich, you can:

Discover your money personality to see how it impacts your financial decisions

Access financial calculators and tools to help you make informed decisions

Learn about different financial topics, such as budgeting, saving, investing, and retirement planning with bite-sized learning options

Test your financial knowledge with quizzes

Get your financial wellness checkup and receive a personalized action plan

Decrease your financial stress score by using meditations, journaling, and personalized tips for money mindfulness

Enter monthly giveaways for a chance to win money
Popular Enrich Resources