Royal Credit Union is guided by a shared core purpose: to create a positive impact in the lives we touch. To live this purpose, Royal is a certified Community Development Financial Institution (CDFI), and uses government grants to provide access to financial services like home loans and financial literacy education to low-income and underserved people in our communities. We believe everyone deserves access to fair financial tools and services, and we're committed to providing financial tools and education for all—especially people who are unserved or underserved.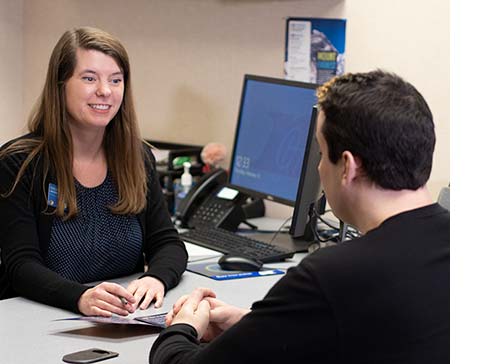 Royal is one of more than 1,000 certified CDFIs that work in low-wealth communities across the United States. We are all mission-driven financial institutions that bring affordable credit and financial services to individuals and businesses, often in minority and economically distressed communities.
At Royal, we strive to be caring. This means we take a "whole person" view and offer options that meet specific needs and challenges. This can include accepting non-traditional credit references, accepting some negative credit history, and digging deeper on new or fragile credit.
We want to make it easy for people to access financial tools and we take ownership to ensure loans and services truly help our Members. For example, Royal's small-dollar loans come with fair rates and terms and provide a better alternative to payday and other predatory lenders that typically charge triple-digit rates and trap people in a damaging cycle. Likewise, first-time homebuyers with limited income find opportunity with our low downpayment mortgage options, with a typical monthly payment around $600.
Here is one Member's story: Sally is a single mother of two with a solid work history and good credit, but she had limited ability to save for a downpayment due to the single income. Sally's real estate agent told her about our downpayment assistance program. Sally had been hoping to purchase a home in the next couple years, but with the downpayment assistance, she was able to drastically move that timeframe forward and Sally became a homeowner just in time for the holidays.
At Royal, we seek to do the right thing. We save Members money through reductions in fees and have eliminated all punitive fees. Low-income individuals are particularly hard-hit by fees that many traditional financial institutions impose. As a values-driven organization and a CDFI, Royal seeks to alleviate this burden, expand access to quality credit products, and improve financial well-being for all. Learn more about us at rcu.org.