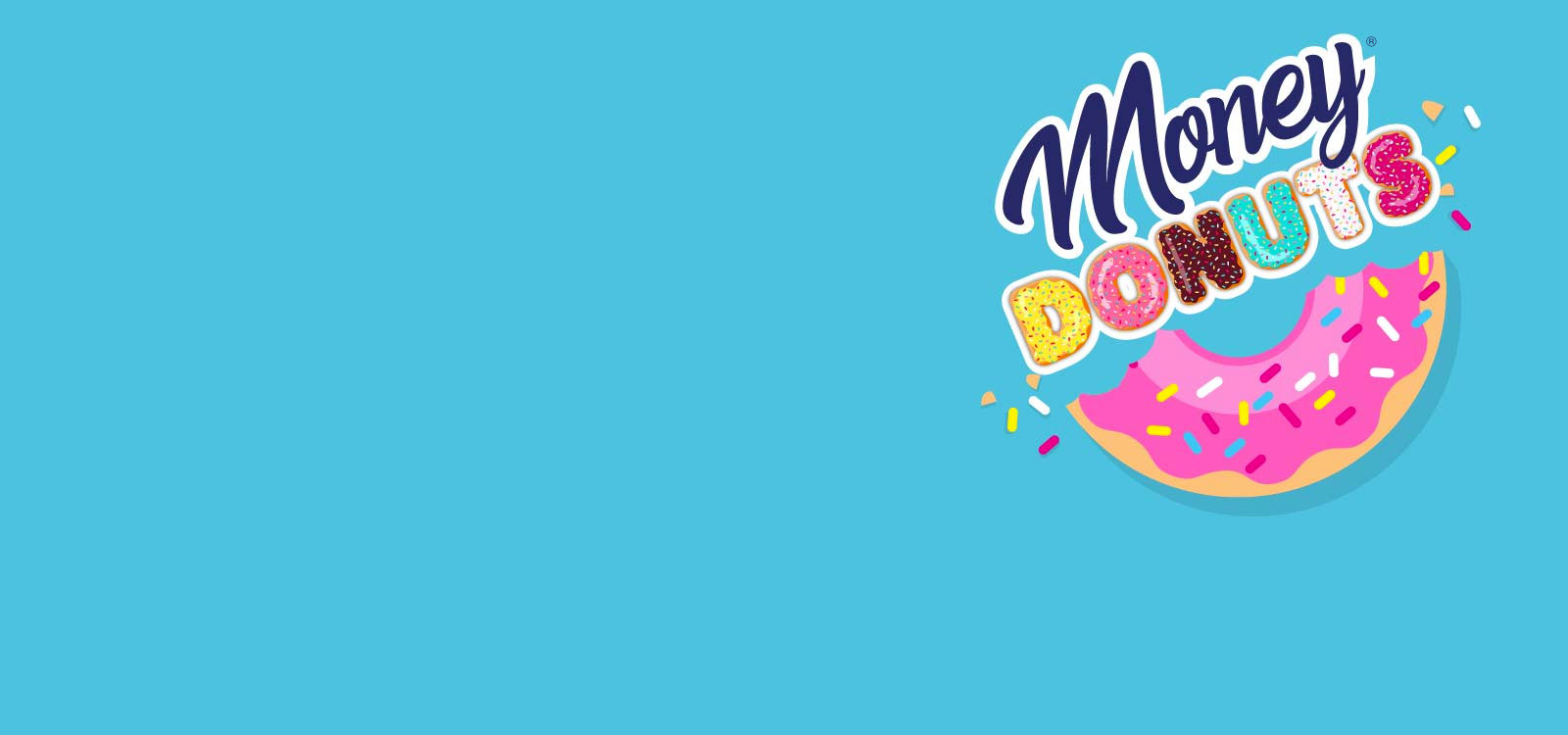 Money Donuts® Donut Hole 4: Best Ways To Use Your Tax Refund
Listen to Donut Hole 4: Best Ways To Use Your Tax Refund!
If you're receiving a tax refund, the "Royal Sprinkles" have some quick tips on the best ways to use the money in this week's Donut Hole. We also share a key fact about why your goal should be to receive a smaller tax refund!
James:
All right, welcome back to another "Royal Credit Union Money Donuts Donut Hole." Today, we're doing lightning rounds of the best uses of your tax refund. If you're getting a tax refund, what is the best, financially smartest way to use that money, and why? Ready, set, go. Cooper.
Cooper:
Ooh, emergency fund. You should always have an account or cushion for those unexpected expenses that occur, and a tax refund is a great way to start that.
James:
Awesome. Thank you, Cooper. Steve, go.
Steve:
Buy a cup of coffee, because I'm really tired and I really need the caffeine.
Cooper:
No! James?
James:
Pay down debt. If you have a debt, a tax refund is the perfect way to pay that off faster. Put it towards a debt.
James:
We did not think this through. We only have three people on the podcast. Lightning rounds with three people, yes. We can double up? Who's ready for round two?
Cooper:
Okay. It was a fun idea, but maybe we need to go with a different strategy.
James:
I think that's funny. That's perfect, I liked it. We were so bad that we're good. It's perfect. All right, lightning rounds did not go well. Let's just tie this up. Let's just come back around and throw some ideas out there. What a train wreck. The good news is, there are smarter ways than that to use your tax return money.
Cooper:
My idea was smart. Maybe a much needed home repair, like a new walkway through your house, or some windows.
James:
Shoot, I can not buy a lot of window with tax... First of all, we should ask ourselves what the average size of a tax return is, because it can't be that big. You ever bought windows? Holy cow.
Cooper:
Okay, recap of top three. Start an emergency fund, pay down debt, and...
Steve:
Make your money work for you and put it in an investment like a certificate.
James:
And, a bonus tip? Bonus tip is you actually do not want to get a huge tax refund, because that means you are withholding too much tax during the year, so you're basically giving the government a free loan. A better option is to adjust your withholdings so you have less taxes taken out of your earnings. You get less at the tax time, but you have that money building up throughout the year in your account, where it can do the things you want to use your refund for earlier. That's our quick tax refund tips. Thanks for listening. As always, we'll talk to you again soon.