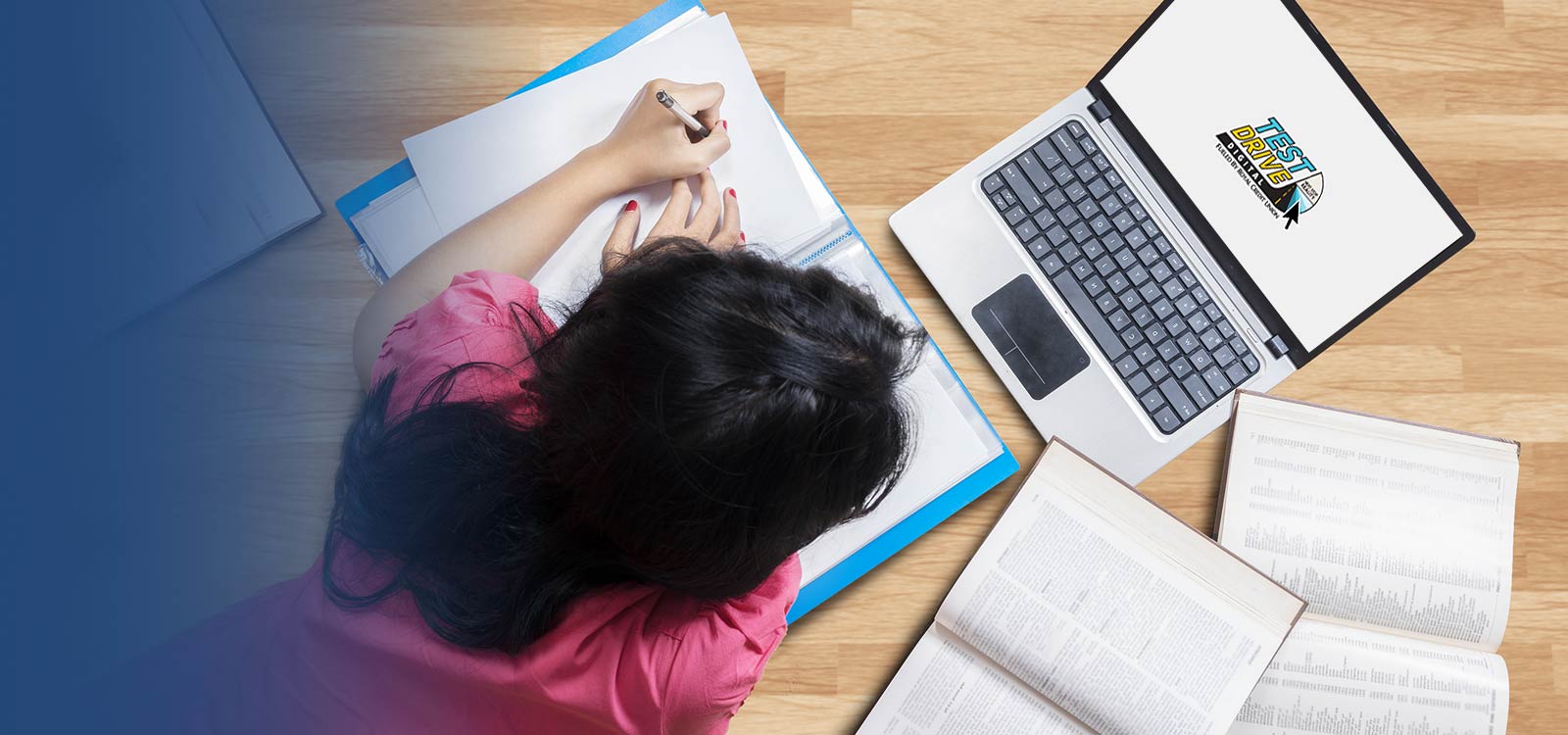 Test Drive Digital
Test Drive Digital from Royal Credit Union is the virtual version of our popular in-person reality fair, Test Drive…Next Stop Reality.
Test Drive Digital gives high school students a real-life simulation of money and finances and helps them gain a better understanding of what it takes to make it on their own as a 25 year-old young adult. Best of all, Royal is proud to offer this program completely free of charge!
Getting Started: This program can be delivered synchronously or asynchronously using the Xello platform. Contact us with questions about specific platforms and program delivery options.
Students begin with a pre-test and a brief instructional video that explains how to navigate the virtual classroom. They get to choose their level of education and career, but they are randomly assigned their marital and family status, as well as their credit score. Using the Income and Transaction Log, students calculate their net monthly salary and track their expenses.
The Virtual Classroom: There are 11 short video lessons and two surprise stops along the way, helping students learn that life is anything but predictable. The lessons covered are:
Savings and Student Loans
Health Insurance
Credit
Housing
Transportation
Childcare
Household and Grocery
Clothing
Connections
Leisure and Entertainment
Charitable Giving
Once the students have finished the lessons and turned in their Income and Transaction Log to their teacher, they finish with a posttest.
Impacts and Education: Many students find out that making it on their own isn't easy, and learn that the choices they make today will have a lasting impact on their future. Students' knowledge of basic financial terms and concepts are assessed before and after the program, allowing measurement of knowledge gains and attitudinal changes. Royal's financial education team is available for technical support and guidance throughout the program. And again, this program is offered by Royal Credit Union completely free of charge!
More Information: For more information about Test Drive Digital, contact the Royal Credit Union financial education team at TestDrive@rcu.org.