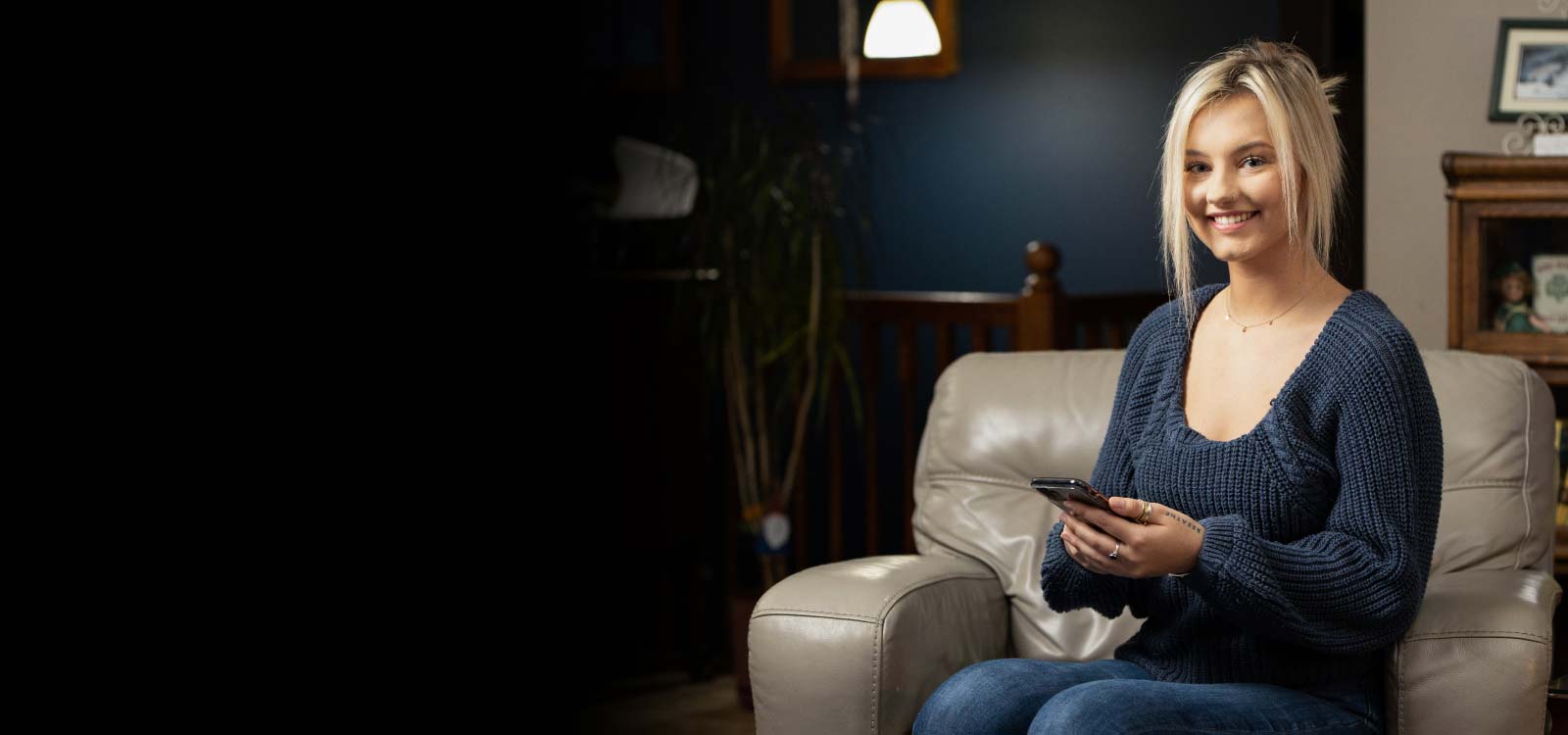 No Hidden Account Fees
We'll keep it simple: Royal Credit Union's checking accounts have no hidden fees. You can forget about getting charged for every little thing. Instead of hidden fees, we're proud to offer more free account features. Royal has checking accounts with no monthly fees*, no statement fees, free stop payments, free access to over 40,000+ ATMs, and free real-time account alerts!
Pay Friends & Family For Free
Royal's secure person-to-person payments make it easy to send money to anyone – all you need is their email or phone number! Sending someone else money from your Royal account using our person-to-person service is completely free. You can split a restaurant check, pay a parent, or cover a friend in seconds right from the Royal mobile app. When they get your money, it's deposited right into their real bank account, not an app. There are no fees or strings attached for the recipient, either!
Deposit Checks On The Go
Speaking of our app, it lets you do pretty much everything for your accounts. You can deposit paper checks just by taking a picture from within the app – that means no more trips to the bank office to deposit your birthday money. We'll miss seeing you, but you'll save tons of time!
Real-Time Account Alerts
You'll always be up to date with your account balance and transactions, thanks to real-time alerts. Receive text message or push notifications right from our app for things like high or low balances, deposits, and withdrawals. Set up your alerts, complete with custom dollar limits, right from the Royal mobile app!
Royal Checking Accounts Have Everything You Need
Choose a checking account that's right for you:
No-minimum Smart Checking
No-minimum Smart Start Checking with extra perks for ages 13-25
Dividend-earning Smart Checking Plus
No matter which checking account you choose, you get:
A free Visa® debit card with secure EMV chip
50 free checks for new accounts
Real-time account alerts by email, text message, or via our mobile app
Free mobile app
Free mobile check deposit
Free Bill Pay and transfers to other people
Free 24x7 virtual assistant access
Free electronic or paper statements
Free ATM withdrawals at 40,000+ ATMs nationwide
Free, secure digital wallet support
Free direct deposit
Free stop payments
Free telephone banking
*Smart Checking has no monthly service fee. Smart Checking Plus has a $10 monthly fee if balance falls below $700 at any time during the month.