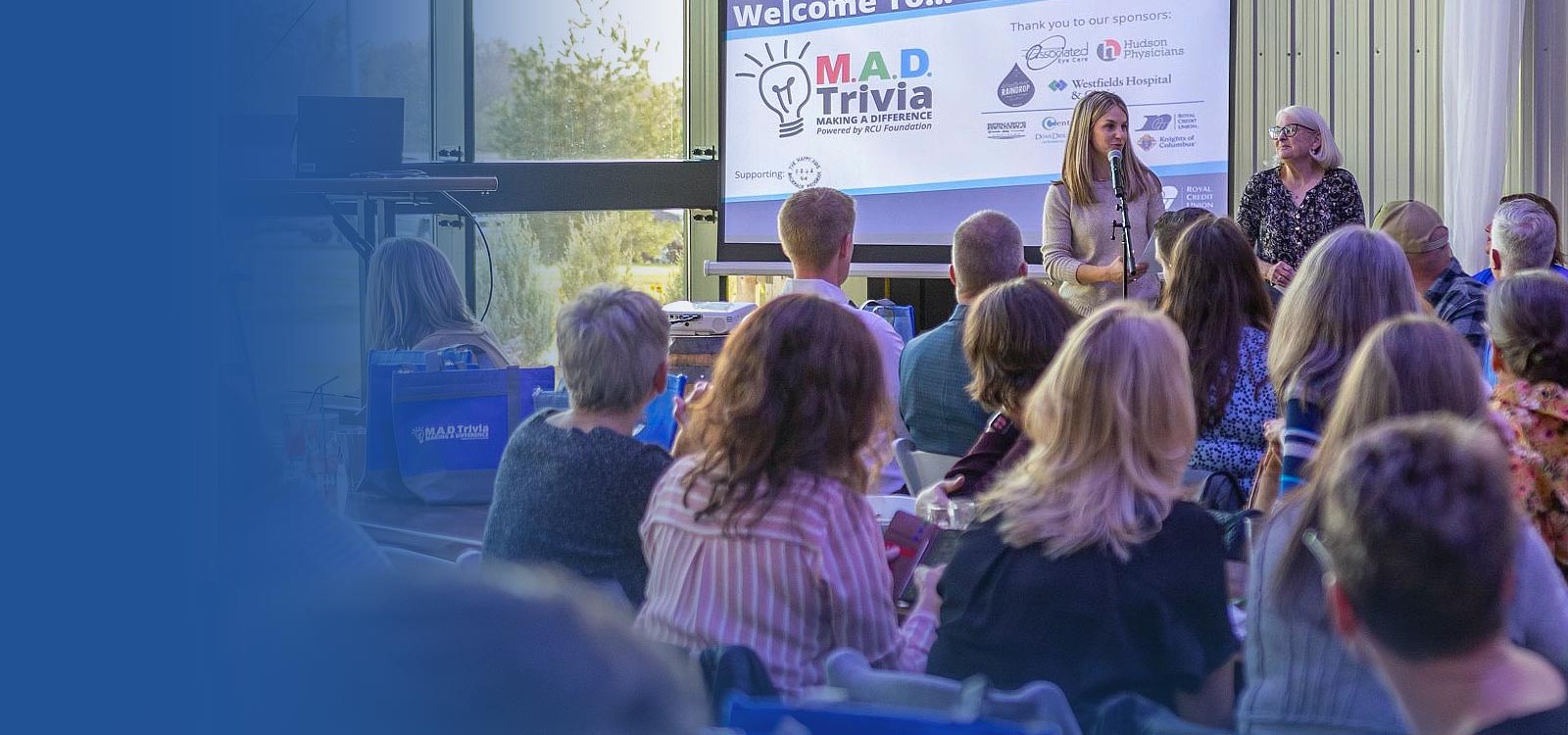 M.A.D. Trivia
M.A.D. Trivia is the RCU Foundation's newest event. This trivia event includes fabulous food, fun swag, and engaging questions - and best of all, it's being held to support a deserving local organization.
The 2023 event is sold out

The Royal Credit Union Foundation is proud to present Making a Difference (M.A.D.) Trivia. We have partnered with the New Richmond Area Chamber of Commerce to offer an evening filled with fabulous food, fun swag, and engaging trivia. Even better, this event is being held to support St. Croix Valley Habitat for Humanity.
Date: Thursday, November 2, 2023
Doors Open: 4:30 p.m.
Trivia: 5:30 p.m.– 7:30 p.m.
Location: 45th Parallel Distillery - 1490 Madison Ave, New Richmond, WI 54017
Individual tickets can be purchased for $35 or save by registering a team of eight for $250. At the event, individual registrants and smaller groups will be paired with others at their table to create a team. All participants will receive a meal, event swag and the chance to win fun prizes and bragging rights. The event will benefit the St. Croix Valley Habitat for Humanity. We hope to see you there!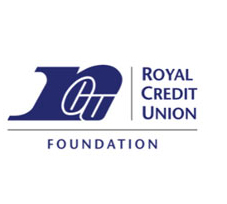 About the RCU Foundation
The RCU Foundation (Foundation) was established in 2012 to support organizations and initiatives in communities where Royal Credit Union operates in western Wisconsin and eastern Minnesota. The Foundation focuses on large-scale, capital projects that help build community and create the spaces where people come together. Focus areas include education, health, and the arts. Currently, it has awarded more than $7 million in grants.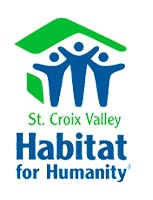 About St. Croix Valley Habitat for Humanity
We envision communities where families plant their roots, know their neighbors, and grow together. The essential ingredient for homeowner success is knowledge and support. With a focus on fiscal responsibility, we work to serve more parents, grandparents, guardians, and children in Pierce & St. Croix Counties, to construct quality houses that are sold to homebuyer families through no-profit, no-interest loans. Homebuyers are required to show need, complete 250 to 500 sweat-equity hours and pay for their homes with a mortgage. Dedicated staff members support the efforts of hundreds of volunteers to raise funds, qualify homeowner applicants, build houses, provide administrative support and further our mission to help hard-working, low-income families and individuals with an affordable home that helps them on the path to long-term success and generational wealth.