December 18, 2020
EAU CLAIRE, Wis – Royal has partnered with Power of Perception (POP), a local mentorship program for 6th-12th grade African American and biracial students, to provide incentivized virtual financial education sessions. Royal will offer virtual educational programs for both youth and parents/guardians. "It's one thing to talk about sparking change, and it's a whole other thing to put that knowledge into action." Says POP Founder Dennis Beale. "Creating relationships—now that's action."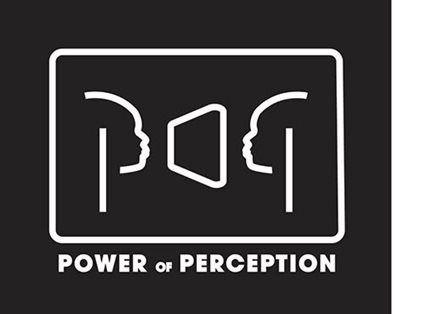 Youth will participate in FUSE - Future US Entrepreneur program, which provides five weeks of virtual sessions to help students learn what it takes to start a business. Youth work with a Royal mentor to develop their own ideas for a small business and submit a business proposal to a panel of judges and an audience.
Parents/Guardians will have the opportunity to participate in four virtual financial education sessions, one session per quarter. The first and final session would be combined with a "virtual" meal (delivered to households) along with informal online socializing among the parents and youth in the household, POP director, and Royal team members. Parents/Guardians who attend all four financial education sessions will receive $100. They will also receive $5 to open an account, becoming Royal Credit Union Members. In addition, the parents will have regular access to team members from the credit union, forging a relationship and creating access to resources for their future financial needs.
The Wisconsin Credit Union Foundation announced it has awarded an Emerging Markets Grant to Royal Credit Union (Royal) in the amount of $1,500. These funds will help the credit union partner with POP and offer the incentivized financial education sessions.
About Royal Credit Union
Royal Credit Union is a federally insured credit union proudly serving over 220,000 Members in Minnesota and Wisconsin. Royal is driven by a core ideology built on a strong purpose and values. You can open an account or apply for a low-rate loan at Royal Credit Union if you live or work in 26 counties in western Wisconsin or 16 counties in Minnesota. Counties served in Wisconsin include Adams, Ashland, Bayfield, Barron, Buffalo, Burnett, Chippewa, Clark, Douglas, Dunn, Eau Claire, Jackson, Lincoln, Marathon, Pepin, Pierce, Polk, Portage, Price, Rusk, Sawyer, St. Croix, Taylor, Trempealeau, Washburn, and Wood. Counties served in Minnesota include Anoka, Carver, Chisago, Dakota, Goodhue, Hennepin, Isanti, Olmsted, Pine, Ramsey, Scott, Sherburne, Wabasha, Washington, Winona and Wright. Realtors in the state of Wisconsin or Minnesota are also eligible to join the credit union. Visit rcu.org or call Royal Credit Union at 800-341-9911 for more information.