April 16, 2021
EAU CLAIRE, Wis. – Royal Credit Union received a Wisconsin Governor's Financial Literacy Award from Governor Tony Evers in a virtual ceremony on April 15, 2021. Thirteen individuals and organizations were honored for their efforts to elevate the financial literacy, capability, and financial inclusion of Wisconsin's residents. Royal received the award for its virtual financial reality fair program, Test Drive Digital. Criteria used to judge nominations included: innovative implementation of an effective financial literacy and capability program or program element within the last two years; emphasis on financial inclusion, demonstrated measurable results; collaboration with partners; and scalability of the program design.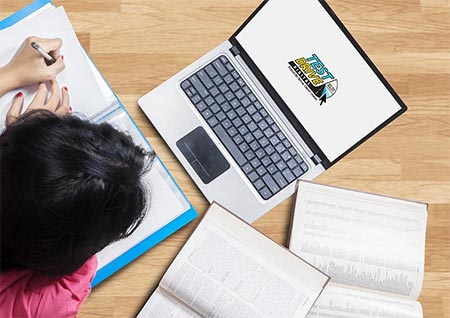 Test Drive Digital is the virtual version of Royal Credit Union's in-person reality fair, Test Drive…Next Stop Reality. Designed by Royal's financial education team, this real-life simulation offers high school students a glimpse of what it's like to manage a monthly budget at age 25. Using their chosen education level and career, students manage expenses such as student loans, insurance, housing, and groceries by watching short video lessons about each subject. They are randomly assigned a family status and credit score so they can see how these factors affect their purchase choices. Students make their purchase decisions and record each credit and debit on a digital income and transaction log. The goal is to get through the month without running out of money. Pre- and posttests help measure knowledge gains and attitudinal changes.
"Our team developed Test Drive Digital in May of 2020 in order to be able to continue offering a reality fair experience to high school students during the pandemic," said Brandon Riechers, Royal Credit Union President & CEO. "The benefits of this program will extend well beyond its initial intent. The innovative design of the program and digital delivery have made this important financial education resource far more accessible and inclusive, and will provide an impactful learning opportunity for high school students for years to come."
On April 1, 2021, through a joint effort with the Wisconsin Department of Public Instruction (DPI), Royal launched Test Drive Digital on Xello, DPI's academic and career planning website. Through this platform, Royal is now able to offer the program to all high schools in the state of Wisconsin, completely free of charge. For classes utilizing Xello, Test Drive Digital was designed to input the information students build into their profile, giving them the opportunity to expand their understanding of how their college and career choices may impact their financial future.
Links and More Information
WI Governor Tony Evers Financial Literacy Award news release: 20210415_NewsRelease_GovFinLitAwardRecipients_vFINAL.pdf (wdfi.org)
Summary of WI Governor's Financial Literacy Award Winners: 20210415_2020_GovFinLitAwardCeremony_RecipientSynopsis_vFINAL.pdf (wdfi.org)
Information and video about Test Drive Digital: Test Drive Digital | Royal Credit Union (rcu.org)
Xello information for Wisconsin educators: www.rcu.org/Xello
Contact for educators: email TestDrive@rcu.org
---
About Royal Credit Union
Royal Credit Union is a federally insured credit union proudly serving over 230,000 Members in Minnesota and Wisconsin. Royal is driven by a core ideology built on a strong purpose and values. You can open an account or apply for a low-rate loan at Royal Credit Union if you live or work in 26 counties in western Wisconsin or 16 counties in Minnesota. Counties served in Wisconsin include Adams, Ashland, Bayfield, Barron, Buffalo, Burnett, Chippewa, Clark, Douglas, Dunn, Eau Claire, Jackson, Lincoln, Marathon, Pepin, Pierce, Polk, Portage, Price, Rusk, Sawyer, St. Croix, Taylor, Trempealeau, Washburn, and Wood. Counties served in Minnesota include Anoka, Carver, Chisago, Dakota, Goodhue, Hennepin, Isanti, Olmsted, Pine, Ramsey, Scott, Sherburne, Wabasha, Washington, Winona and Wright. Realtors in the state of Wisconsin or Minnesota are also eligible to join the credit union. Visit rcu.org or call Royal Credit Union at 800-341-9911 for more information.