Being a teacher is arguably one of the most important jobs in the world. Leading, influencing, and supporting students during the most developmentally important time of their lives is a job that should never go unnoticed. This year marks the 12th year that Royal has had the opportunity to support the Fox 9 Top Teacher program and it continues to be one of our favorite sponsorships.
Toward the end of each school year, the Fox 9 Top Teacher promotion recognizes ten outstanding teachers that are nominated by students, colleagues, friends, and family. Royal presents each teacher with a $1,000 check to help them make a difference in their students' lives! This effort aligns perfectly with Royal's core purpose of creating a positive impact in the lives we touch.
There are many teachers nominated each year that go above and beyond for their students, which makes it incredibly difficult for the judges to choose only ten teachers for the award. However, it's also heartwarming to read through each of the nominations and realize how many amazing teachers we in our communities. Congratulations to the 2023 Fox 9 Top Teachers!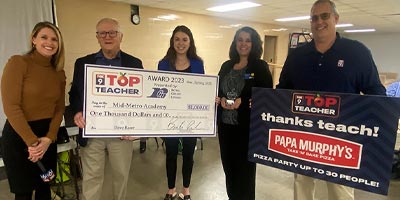 Dave Racer, a high school American Civics teacher in St Paul, MN, goes above and beyond to ensure practical, hands-on, and enjoyable learning experiences for each of his students. Mr. Racer continues to invest in students and their future inside and outside the classroom because of his love and commitment to education and his students. Not only is he a great teacher, but a great person, as well.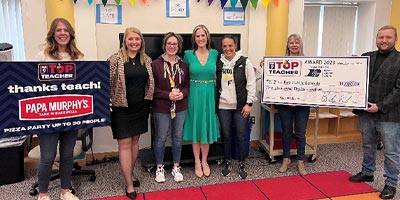 Tiffany (Ott) Lindholm, an elementary special education teacher in Fridley, MN, is committed to her low-income students with special needs. She has provided many of her students with meals and clothing and has also funded a lot of her own classroom expenses. Tiffany believes in the power of reading and would love to be able to buy books for her students!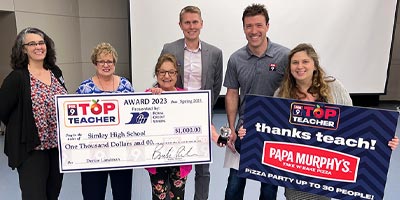 Denise Landman, a high school special education teacher in Inver Grove Heights, MN, provides her students with the opportunity to experience school the same way the other students do! She advocates for the inclusion of her students and even checks in with them once they've graduated.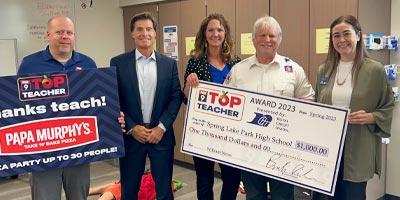 William Neiss, an OEC Class Instructor in Spring Lake Park, MN, makes a positive impact on his students both inside and outside of the classroom. Bill is an engaging teacher who spends extra time outside of school offering hands on learning experiences to his students and helping them be their best!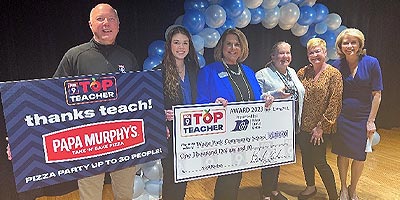 April Rachuy, a 3rd grade teacher in Minneapolis, MN, goes above and beyond to prioritize her students mental and emotional wellbeing. She teaches her students to have compassion, be kind, caring, and respectful and provides a classroom that students enjoy learning in. She even brings her chickens to visit her class!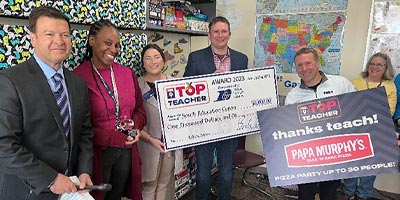 Lakeia Austin, a middle school special education teacher in Richfield, MN, serves students with emotional behavior disturbance disorder and autism spectrum disorders. Lakeia is dedicated to ensuring the success of each of her students and has helped many students make giant strides. She is amazing at what she does, and she changes lives. She consistently brings 1000% to her classroom.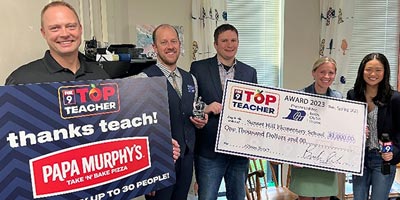 Allison Spratt, a 4th grade teacher in Plymouth, MN, has helped her students feel comfortable at school with an open door, open communication policy that has helped them flourish and make lots of friends. She is also a running coach and has encouraged many students to participate!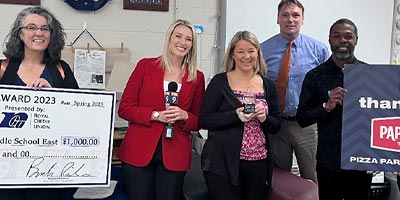 Kimberly Smith, a middle school language arts teacher in Minnetonka, MN, not only helps her students enjoy reading and writing, but she provides a great support system for her students struggling with mental health. She is a compassionate and encouraging teacher for her students!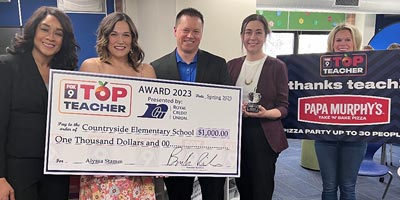 Alyssa Stamm, an elementary special education teacher in Edina, MN, started her own special education program last year with three students. The program has since grown to eleven students and will continue to grow! She spends a lot of time supporting her students needs and advocates for equity and inclusion as the schools United Special Olympics representative!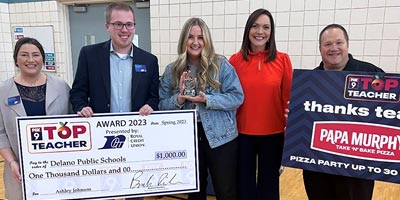 Ashley Johnson, an ELL teacher for students of all ages in Delano, MN, helps students who speak foreign languages gain skills to help them in school and in their communities. She is always looking for ways to support her students and even helps them outside of school hours. She goes above and beyond and has gained the admiration of both students and peers.
Teachers leave a mark on each of the students they encounter. Thank you, teachers, for the work you do! We are so grateful for you.