New Eau Claire Downtown Office Construction
Get updates and information about Royal Credit Union's new Eau Claire Downtown office
Royal Credit Union is building a new office on the property located at 317 North Barstow Street in Eau Claire, WI. This property is around the corner from Royal's Corporate Center in downtown Eau Claire. We are excited to show our commitment to the vibrant landscape of downtown Eau Claire through the construction of this new office!
Progress is being made to remove the existing gas station buildings from the property to begin construction in late summer 2021. The new location will be a full-service Royal office with approximately 2,900 square feet of space. It will include parking and a drive-up. The new Eau Claire office will potentially open in spring 2022.
Once construction is complete for this new Eau Claire office, we will be relocating our current Eau Claire Downtown office from our leased location on Bellinger Street to this new Barstow Street location. Note that once construction is complete, the address for the new office will be 455 East Madison St, Eau Claire, WI 54703. The address street is changing because of the direction the building faces on the property.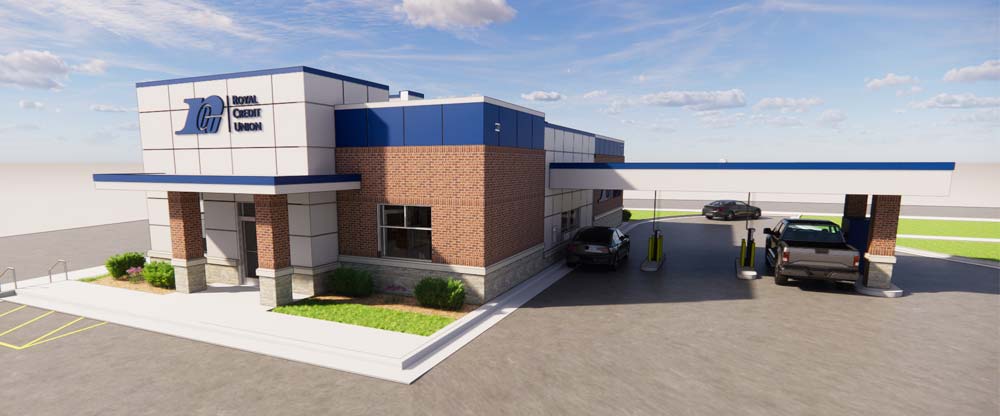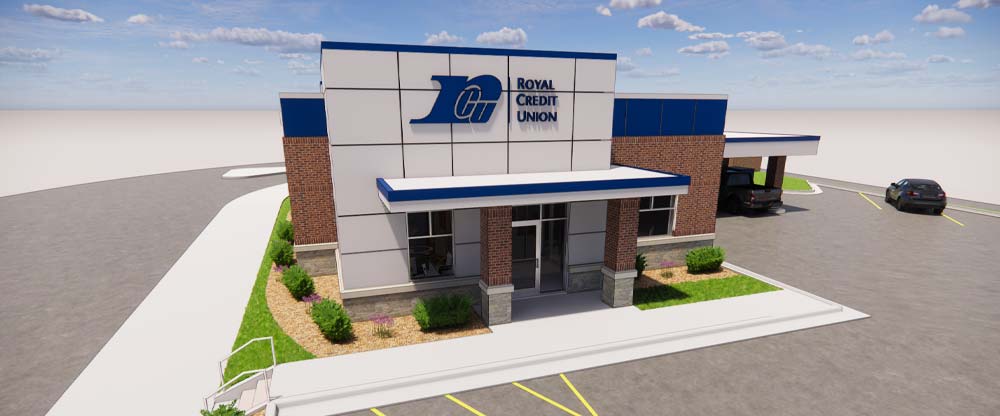 In The Media
Please note that any information or preliminary drawings shared on this page are subject to change.