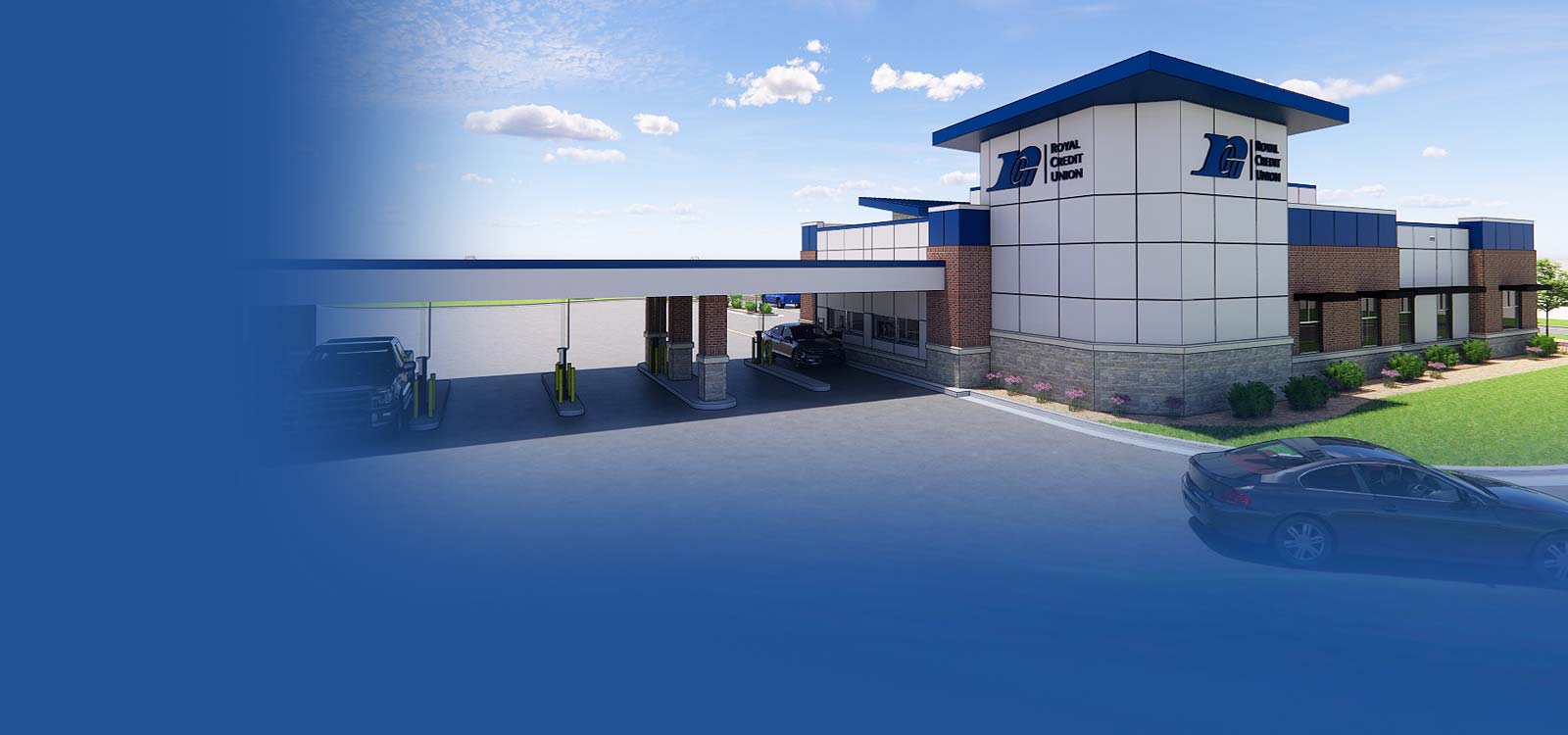 New Altoona Office Construction
Get updates and information about Royal Credit Union's new Altoona office in the River Prairie corridor
Royal Credit Union is building a new office at the intersection of Blazing Star Boulevard and River Prairie Drive in Altoona, WI. This property is next to Woodman's Gas & Lube Center in the thriving River Prairie corridor. This new office location will offer added convenience for our Members to receive in-person services in a high-traffic, easily accessible location.
Construction on the new 4,200 square foot Altoona office began in late summer 2021, and the new office will potentially be finished in spring 2022. The new location will be a full-service Royal office with parking and a drive-up. The new location's address will be 1159 Blazing Star Boulevard, Altoona, WI 54720.
Once construction is complete, we will be moving office operations from our current Eau Claire North office on North Hastings Place (near Birch Street) in Eau Claire, WI, to the new office in Altoona. We will then convert the current Eau Claire North office to a mortgage operations center. Stay tuned for more updates about that conversion as our office construction projects progress.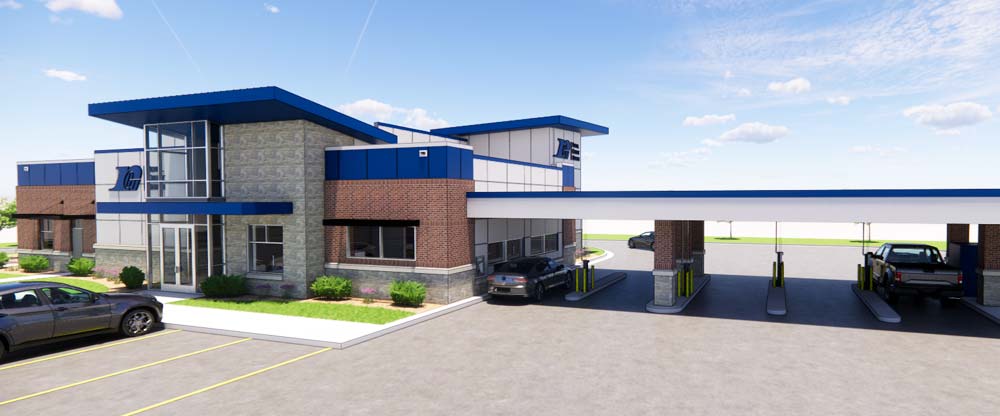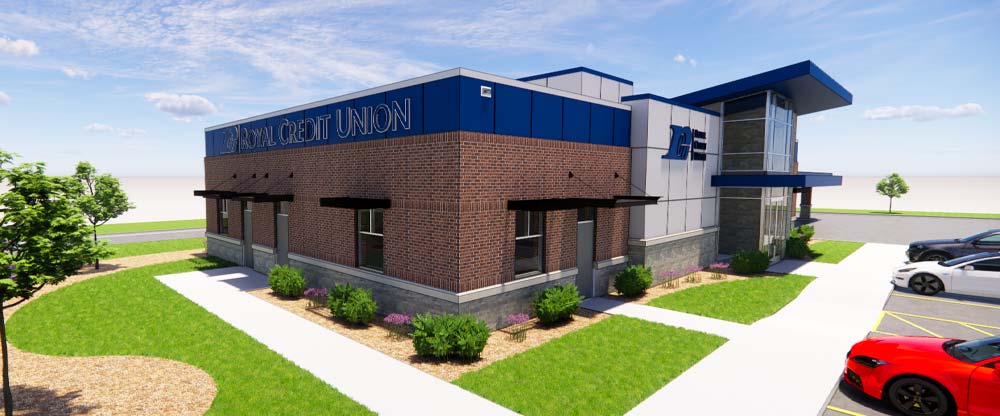 In The Media
Please note that any information or preliminary drawings shared on this page are subject to change.