May 11, 2020
Eau Claire, WI – The RCU Foundation has transitioned the 2020 Rock the Riverfront featuring the Charity Classic, planned for June 27, to a Virtual Race. This will be a first in the 26-year history of the event. The decision was made with the safety of the community in mind as a result of the current environment created by COVID 19. Proceeds from the Virtual Race will benefit three partner charities: Family Support Center of Chippewa Falls, National Alliance on Mental Illness Chippewa Valley, and New Horizons Shelter and Outreach Center. Mental health and domestic violence have emerged as two prevalent issues during the global pandemic and the event is providing support to these organizations at a critical time.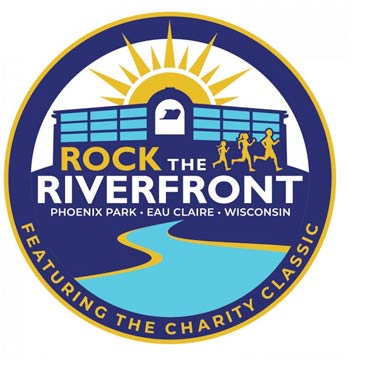 Registration is now open through June 27. Participants will be able to complete their race anytime and anywhere between June 27-July 12. Course maps will be available on rcu.org for those interested in running the traditional 2 mile or 10K routes. Racers will be given the option to record their time online through July 13 and qualify for fun prizes.
The Virtual Race will be offered at a special price of $30 for either the 10K or the 2 mile through June 14. Youth, ages 12 and under, can participate in either distance for $20. All registered participants will receive a t-shirt, medal, and one free charity vote. Additional votes can be purchased at $2 each. The charity with the most votes will receive $15,000, second place will receive $7,500, and third will receive $5,000.
Those who registered prior to the transition to a Virtual Race will receive additional details via email.
Virtual Rock the Riverfront featuring the Charity Classic offers a safe way to "run for a reason" and give back to three organizations that are making a positive impact in our communities during these difficult times.
About Royal Credit Union
The RCU Foundation (Foundation) was established in 2012 to support organizations and initiatives in communities where Royal Credit Union operates in western Wisconsin and eastern Minnesota. The Foundation focuses on large-scale, capital projects that help build community and create the spaces where people come together. Focus areas include education, health, and the arts. The Foundation hosts the annual Rock the Riverfront-Charity Classic event in Eau Claire. Currently, it has awarded nearly $4 million in grants. Contact foundation@rcu.org for more information.