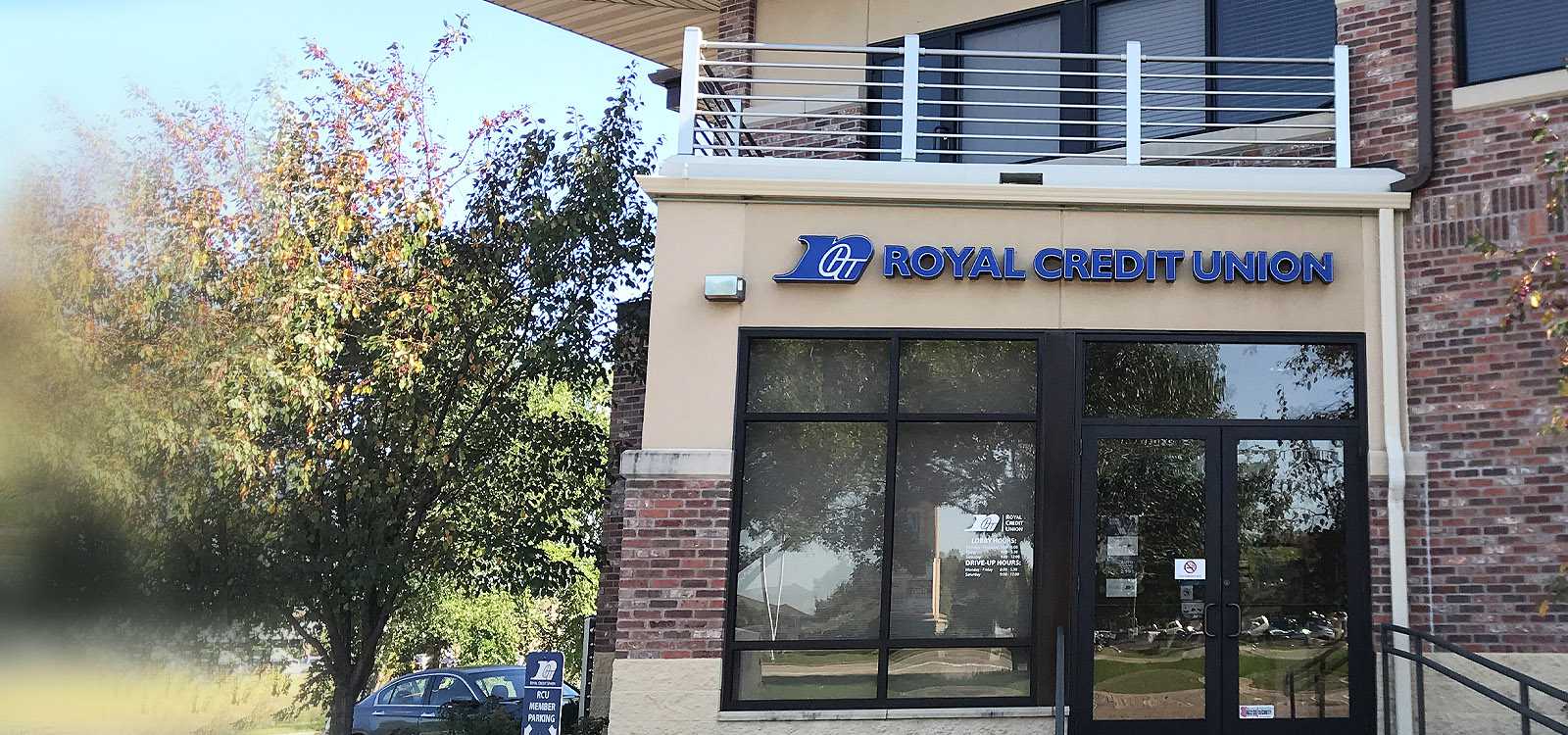 Hudson Office
2501 Hanley Road Ste 100
Hudson, WI 54016
800-341-9911
Royal Credit Union Hudson Office
This office lobby is open by appointment only.
Would you like to request an appointment?
In April of 2014, Royal Credit Union further cemented its commitment to serving the St. Croix Valley community when it opened its Hudson, WI location. Conveniently located at the intersection of Hanley and Carmichael Roads and just east of Menards, the Hudson location takes pride in being your not-for-profit financial cooperative. At Royal Credit Union, our purpose is to positively impact the lives of our Members and the communities we serve. The Hudson location is a living and breathing example of this purpose, and has donated $550,000 to help build the Royal Credit Union Discovery Center at YMCA Camp St. Croix. We love our community and our Members and look forward to seeing you soon!
Lobby Hours
Mon: 9 a.m. - 5 p.m. (appointment only)
Tue: 9 a.m. - 5 p.m. (appointment only)
Wed: 9 a.m. - 5 p.m. (appointment only)
Thu: 9 a.m. - 5 p.m. (appointment only)
Fri: 9 a.m. - 5:30 p.m. (appointment only)
Sat: 9 a.m. - noon (appointment only)
Sun: Closed
Drive-Up Hours
Mon: 8 a.m. - 5:30 p.m.
Tue: 8 a.m. - 5:30 p.m.
Wed: 8 a.m. - 5:30 p.m.
Thu: 8 a.m. - 5:30 p.m.
Fri: 8 a.m. - 5:30 p.m.
Sat: 9 a.m. - 12:00 p.m.
Sun: Closed
ATM Information
Deposit-enabled 24-hour drive-up ATM
Office Services
Personal Savings and Checking Accounts
Wire Transfers
Cash Advances
Night Deposit Box
Coin Counter
Prepaid Visa Cards
Investments
Health Savings Accounts
Home Equity Loans
Debit Card Replacement
Loan Consolidation
Cashier Checks
Notary Services
Deposit-Enabled 24-Hour Drive-Up ATM
Student and Youth Accounts
Personal and Auto Loans
Credit Cards
Drive-thru Services
Safe Deposit Boxes
Financial Counseling
Money Orders
Certificates
Open Saturday (limited services)
Business and Commercial Banking (by appointment)
Mortgage Loans (by appointment)