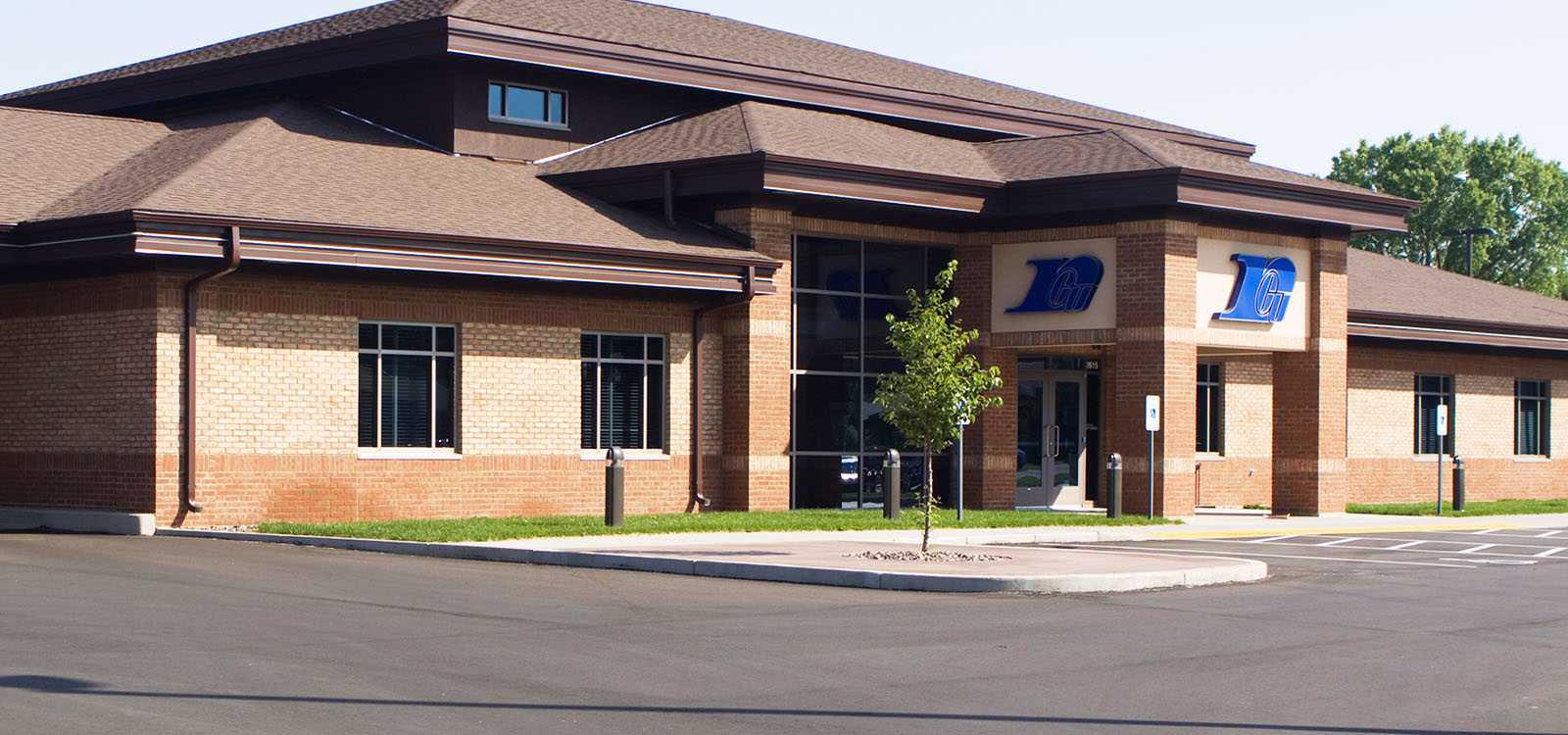 Menomonie North Office
Now Open
2615 Hils Court
Menomonie, WI 54751
800-341-9911
Royal Credit Union Menomonie North Office
The Royal Credit Union Menomonie North location is conveniently located on Hills Court, one block off the intersection of Cedar Falls Road and Highway 25 for all of your banking needs. The Menomonie North office has been providing Royal Credit Union's signature service and great products to Members at this location for over 9 years. It has become a staple for Menomonie, WI residents looking for a local credit union to assist with their banking and financial needs. Stop in today to find out how Royal Credit Union can help you with our full suite of financial offerings for you and your family. Royal Credit Union is pleased help Menomonie residents of all ages and stages of life with their banking needs.
Walk-ins are welcome, but appointments are recommended.
Would you like to request an appointment?
Lobby Hours
Mon: 10 a.m. - 6 p.m.
Tue: 10 a.m. - 6 p.m.
Wed: 10 a.m. - 6 p.m.
Thu: 10 a.m. - 6 p.m.
Fri: 10 a.m. - 6 p.m.
Sat: 10 a.m. - 2 p.m.
Sun: Closed
Drive-Up Hours
Mon: 10 a.m. - 6 p.m.
Tue: 10 a.m. - 6 p.m.
Wed: 10 a.m. - 6 p.m.
Thu: 10 a.m. - 6 p.m.
Fri: 10 a.m. - 6 p.m.
Sat: 10 a.m. - 2 p.m.
Sun: Closed
ATM Information
Deposit-enabled 24-hour drive-up ATM
Branch Services
Personal Savings and Checking Accounts
Wire Transfers
Cash Advances
Night Deposit Box
Coin Counter
Prepaid Visa Cards
Health Savings Accounts
Home Equity Loans
Debit Card Replacement
Loan Consolidation
Cashier Checks
Notary Services
Deposit-Enabled 24-Hour Drive-Up ATM
Student and Youth Accounts
Personal and Auto Loans
Credit Cards
Drive-thru Services
Financial Counseling
Money Orders
Certificates
Open Saturday (limited services)
Business and Commercial Banking (by appointment)
Investments (by appointment)
Mortgage Loans (by appointment)
Safe Deposit Boxes (limited availability)