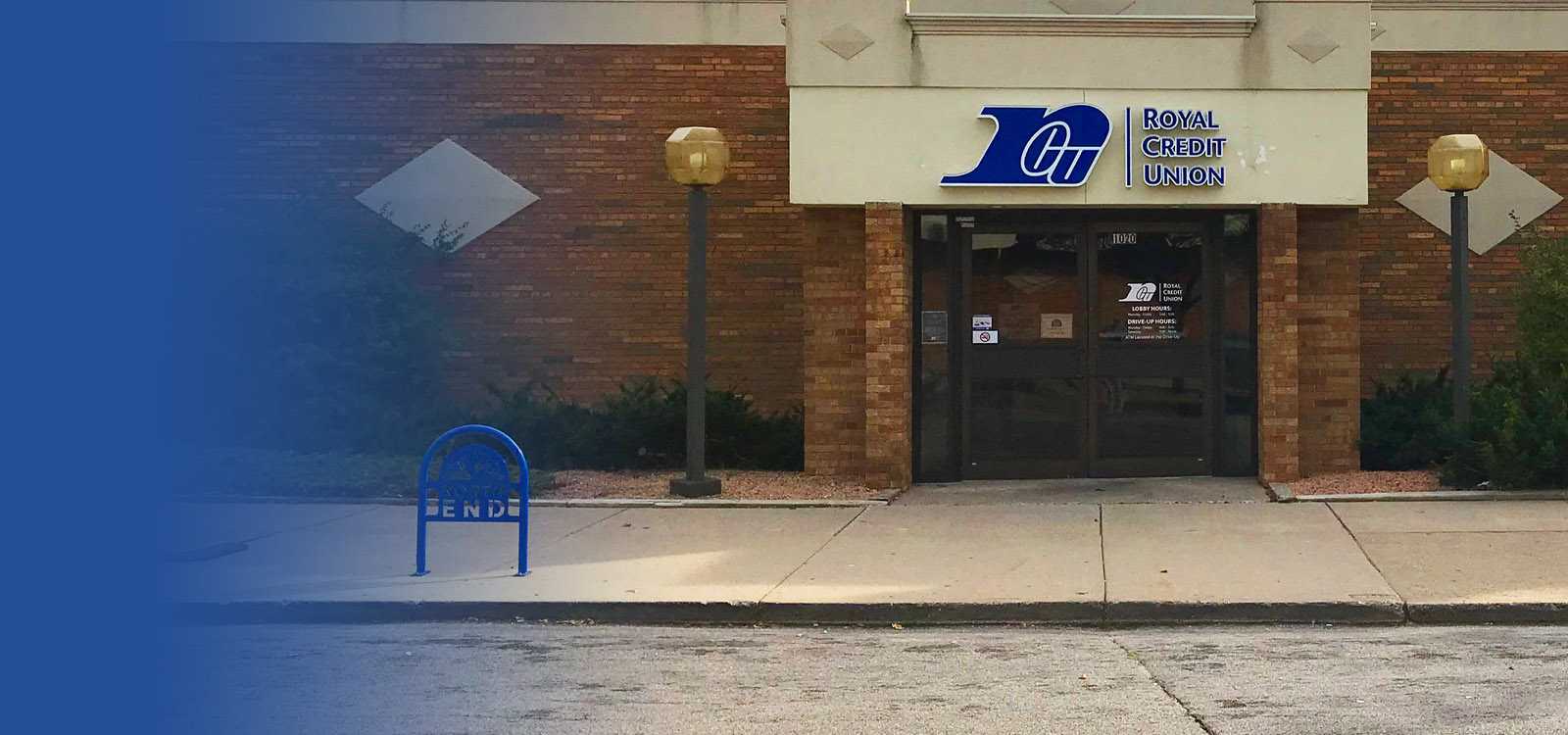 St. Paul Office
Now Open
1020 Rice Street
St. Paul, MN 55117
800-341-9911
Royal Credit Union St. Paul Office
Conveniently located at 1020 Rice Street in the heart of St. Paul's historic North End neighborhood, directly across from the Rice Street Library and just south of the famous Dar's Double Scoop, Royal Credit Union's St. Paul office has deep ties to the North End community. This connection with the North End community continues today with Royal Credit Union team members visiting the Rice Street Public Library to talk to community members about managing credit and participating in North End Business Association meetings. At Royal Credit Union, giving back to the communities that we serve is our pride and joy, and we're pleased to be a part of our beloved city of St. Paul.
Walk-ins are welcome, but appointments are recommended.
Would you like to request an appointment?
Lobby Hours
Mon: 9 a.m. - 5 p.m.
Tue: 9 a.m. - 5 p.m.
Wed: 9 a.m. - 5 p.m.
Thu: 9 a.m. - 5 p.m.
Fri: 9 a.m. - 5 p.m.
Sat: Closed
Sun: Closed
Drive-Up Hours
Mon: 8 a.m. - 5 p.m.
Tue: 8 a.m. - 5 p.m.
Wed: 8 a.m. - 5 p.m.
Thu: 8 a.m. - 5 p.m.
Fri: 8 a.m. - 5 p.m.
Sat: Closed
Sun: Closed
ATM Information
Deposit-enabled 24-hour drive-up ATM
Office Services
Personal Savings and Checking Accounts
Wire Transfers
Night Deposit Box
Coin Counter
Prepaid Visa Cards
Health Savings Accounts
Home Equity Loans
Debit Card Replacement
Loan Consolidation
Cashier Checks
Notary Services
Deposit-Enabled 24-Hour Drive-Up ATM
Student and Youth Accounts
Personal and Auto Loans
Credit Cards
Drive-thru Services
Safe Deposit Boxes
Financial Counseling
Money Orders
Certificates
Business and Commercial Banking (by appointment)
Investments (by appointment)
Mortgage Loans (by appointment)