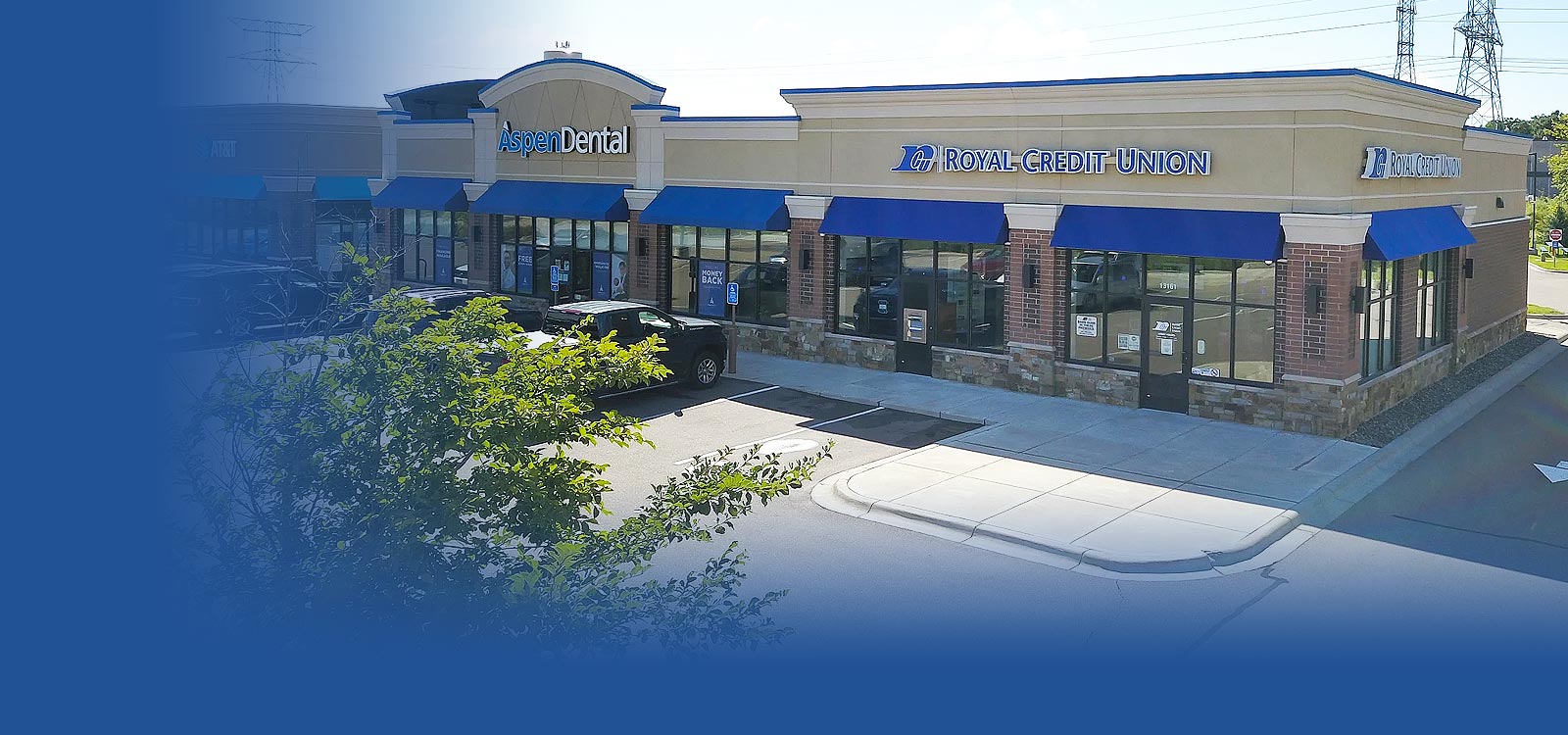 Stillwater Office
13161 60th Street North
Oak Park Heights, MN 55082
800-341-9911
Lobby Hours
Mon: 9am - 5pm
Tue: 9am - 5pm
Wed: 9am - 5pm
Thu: 9am - 5pm
Fri: 9am - 5pm
Sat: 9am - noon
Sun: Closed
Drive-Up Hours
Our Stillwater Office does not have a drive-up.
ATM Information
Deposit-enabled 24-hour drive-up ATM
Royal Credit Union Stillwater Office
In July of 2018, Royal Credit Union proudly opened its Stillwater location! We are conveniently located just off Highway 36 on 60th Street N, directly north of Menards, kitty-corner from Kowalski's and Walmart, just east of the Stillwater High School. Royal Credit Union designed the Stillwater office location with the Member experience in mind. You'll find a friendly, open environment where the traditional teller line is replaced with a more engaging teller pod concept, as well as friendly team members that can help you with pretty much anything. Stop in to see our smiling faces and don't forget to leave with a fresh cup of coffee.
Office Services
Personal Savings and Checking Accounts
Business and Commercial Banking
Wire Transfers
Cash Advances
Night Deposit Box
Coin Counter
Prepaid Visa Cards
Health Savings Accounts
Home Equity Loans
Mortgage Loans
Debit Card Replacement
Loan Consolidation
Cashier Checks
Notary Services
Deposit-Enabled 24-Hour Drive-Up ATM
Student and Youth Accounts
Personal and Auto Loans
Credit Cards
Drive-thru Services
Safe Deposit Boxes
Financial Counseling
Money Orders
Certificates
Open Saturday (limited services)
Investments (by appointment)