April 2, 2021
Royal Credit Union's Organizational Relations and Recruiting Manager, Betty Laskowski, is a shining example of what it means to live by Royal's core values. She has been mentor to other Royal team members, contributing to their success through her selfless giving of time, knowledge, and guidance. After nearly 29 years of dedicated service, Betty Laskowski is entering retirement.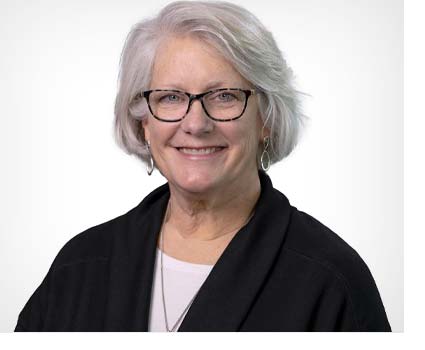 Betty joined Royal in 1992 as a teller at our Eau Claire Downtown office. Betty became a Member Lending Specialist in 1999 before accepting the role of Organizational Talent Advisor in 2000. In October of 2015, Betty became the Organizational Relations & Recruiting Manager. Betty led the organizational talent services team to provide ongoing management support to Royal's team members and leaders helping them reach strategic organizational goals. She also worked to ensure job applicants and candidates had an exceptional experience in all phases of the talent acquisition process and assisted countless team members as they started their journey with Royal.
"I have had a rewarding career with Royal and want to thank Joe Underwood, Carrie Halvorson, Danielle Geissler and recognize the late Staci Hotujec for all they have done to support me and Royal over the years," said Betty. "This team, along with leadership from Nicole Wilson, Jan Johnson and so many team members, have made everyday something to look forward to. I am excited to have Jodi Berg as the new manager leading the team and wish everyone at Royal continued success."
Betty was also dedicated to making a positive impact in the community. She served on the West Central Wisconsin Workforce Development Board, the Eau Claire Chamber Workforce Committee, CVTC Business Advisory Panel, was a Chippewa Valley Society for Human Resource Management Workforce Readiness Advocate, and was part of 100 Women Who Care. Earlier this year she was presented the 2020 Leadership Positive Impact Award, Royal's highest team member recognition, for the extraordinary impact she had on Royal team members and the communities we serve throughout the unique challenges of 2020.
Betty plans to spend her retirement enjoying her family. She and her husband, Bryan, look forward to traveling and spending time with their grandchildren. Betty will be staying involved in the community and already has plans in place to start volunteering at Altoona Elementary School.
Betty's efforts have made a difference in the lives of every team member at Royal. Her big smile, positive attitude and unwavering kindness will be missed by all. Thank you for your service and leadership, Betty. We wish you the best of luck in your retirement.