After 22 years of dedicated service to Royal Credit Union, Kathy Gonsowski is starting her journey into retirement. She has played an integral role at Royal over the years at our Chippewa Falls offices, living our core values and always putting our Members first. We wanted to share a little about Kathy and her service to Royal before she begins her next chapter in life.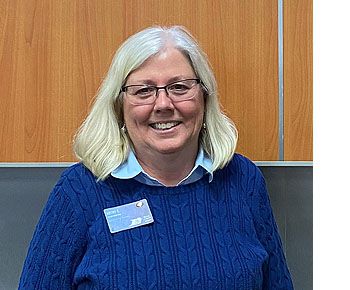 Kathy joined Royal in 1997 as a teller in Chippewa Falls and most recently served as a teller team lead. Her primary responsibilities included processing a variety of transactions, developing strong Member relationships, and mentoring team members. The kindness and compassion Kathy has shown to everyone she has connected with over the years will be missed.
"I have enjoyed working at Royal Credit Union," said Kathy. "I am a people person and have come to know many of our Members on a first-name basis. I also appreciate the opportunity I have had to get to know the RCU team members. I consider them friends and wish them all the best in 2020 and beyond."
Kathy will join her husband, Ray, in retired life. He is retiring on the same day! The couple plans to spend their newly-acquired free time camping, fishing, four-wheeling, and enjoying life in the outdoors.
Royal Credit Union is able to fulfill its core purpose of creating a positive impact in the lives we touch as a result of the hard work and dedication of team members like Kathy Gonsowski. Her positive attitude, warm demeanor, and commitment to helping our Members achieve their goals is appreciated. Thank you for your service to Royal, Kathy, and we wish you the very best in your retirement.