Through her passion for delivering on Royal Credit Union's core purpose of creating a positive impact in the lives we touch, Executive Vice President of Organizational Agility, Jan Johnson, has significantly contributed to Royal's success and our commitments to strengthen communities and to be a best-in-class employer. Today, after more than 10 years of dedicated values-driven service, Jan is retiring from Royal.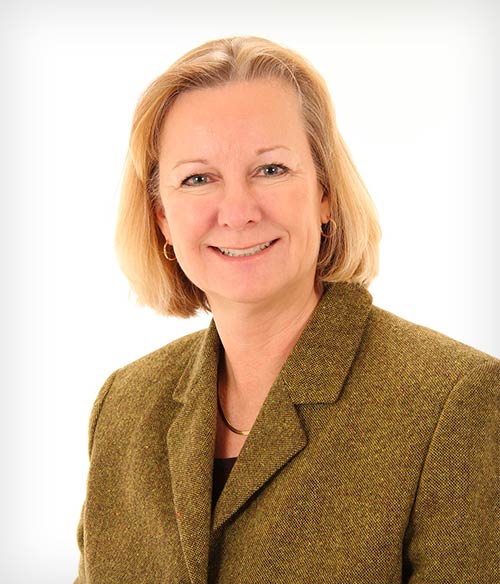 During her tenure at Royal, Jan has overseen Talent Services; Community Engagement; Shared Projects Services; and Organizational Alignment, Diversity, & Inclusion. Jan has been instrumental in the growth and advancement of our credit union and has done an exceptional job leading through change, rising to overcome challenges, and making the most of opportunities for the benefit of our Members, communities, and team members.
"Jan has had a significant positive impact on Royal and the communities we serve," said Brandon Riechers, Royal President/CEO. "I have appreciated working alongside her for the last decade and was fortunate to gain from her experience and guidance. She leaves a lasting impression on Royal with her commitment to our values as well as her passion for developing team members."
Directly, and through the teams she has led, a few of Jan's many accomplishments include the implementation of Royal's corporate project planning and oversight processes, team member benefits enhancements, and process automation innovations that have driven efficiency enhancements for our Members and team members. The professional development curriculum implemented under Jan's leadership has strengthened our teams and provided our team members with greater focus and opportunity for achieving their career aspirations at Royal.
Jan and her teams have played a key role in establishing Royal as a leader in the credit union industry. Royal has received many awards including Outstanding Community Partner, multiple Wisconsin and National Desjardins Financial Education Awards, two Wisconsin Governor's Financial Literacy Awards and the Wisconsin Governor's Financial Literacy Legacy Award. Royal has also been selected as a national Community Credit Union of the Year for exemplary work related to community involvement and has been named Best Credit Union in Wisconsin by Forbes for the past five years. Through Jan's leadership, Royal has continued to grow our financial education and other give back programs to improve the financial health of our communities and to serve the underserved. Jan has shared her talents and expertise nationally, serving on the Credit Union National Association (CUNA) Councils Executive Committee and as Chair of CUNA's HR & Organizational Development Council Executive Committee. She has also given back to her local community through her service on the West Central Wisconsin Rail Coalition Organizing Council, the Grants Committee of the Eau Claire Community Foundation's Women's Giving Circle, and the American Red Cross of Northwest Wisconsin Board of Directors.
"My experience at Royal has been exceptional, both personally and professionally. It has been a privilege to work with a team that, at every level, puts our Members first and executes from a values-driven perspective," shared Jan. "Royal's reputation as a best-in-class credit union is recognized throughout the credit union movement due to the commitment, expertise, and industry involvement of our Board of Directors, CEO Brandon Riechers, executive team, and many of our other leaders and outstanding team members. I can't imagine a more rewarding place to have spent the final 10 years of my career and I leave with a deep sense of gratitude and affection. I wish the entire Royal team ongoing success."
In her retirement, Jan is looking forward to having more time to pursue her personal interests which include travel, theater, cooking, and spending time with family and friends. She plans to continue making a positive impact in her community.
Thank you, Jan, for your service to Royal Credit Union. We wish you all the best in your retirement and are deeply appreciative of the positive impact you have made in the lives of our team members and the communities we serve.