Royal Credit Union's Executive Vice President- Chief Financial Officer, Jon Hehli, has been creating a positive impact in the lives we touch since 1990. Jon is an exceptional leader and is recognized by peers across the nation as a pioneer in the financial industry. Today, after 31 years of dedicated service, Jon is retiring from Royal.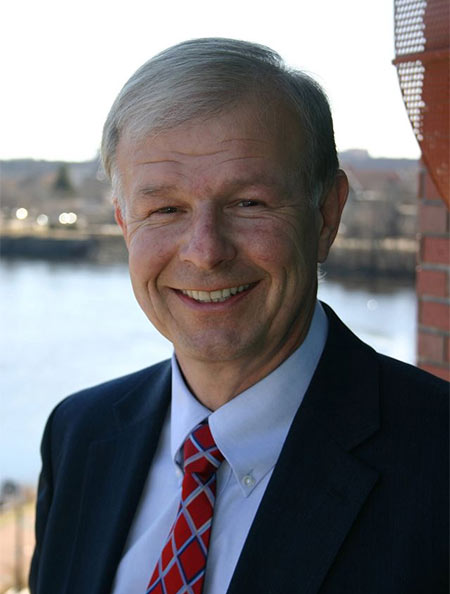 Because of Jon's leadership, strategic planning and decision making, Royal has consistently exceeded our overall financial goals year after year. Here are just a few examples of the tremendous growth we have seen during Jon's time with Royal:
Royal's assets grew from $158 million in 1990 to $4 billion today.
When Jon joined the team, Royal only served Eau Claire, Chippewa and Trempealeau Counties. Since then, 23 additional counties in Wisconsin and 16 counties in Minnesota have been added to Royal's Field of Membership.
Royal's Branch network grew from 6 offices to 24 today, along with the addition of the Corporate Center.
Royal was also proud to add 29 student-run School $ense locations.
Royal embraced developments in technology as a way to better serve our Members and implemented a website, ATMs, online banking, bill pay, online account opening, a mobile app, person-to-person payments and much more.
Jon has shared his talents and expertise nationally by serving on credit union committees for organizations like, TYME, Corporate Central Credit Union, PSCU, and the National Association of State Credit Union Supervisors. Jon has also been passionate about making a difference locally. He has made a positive impact in the lives of countless young people by serving as youth baseball coach, high school football official, and official for high school basketball where he officiated three WIAA state tournament games. In 2021, Jon was awarded Chippewa Valley Technical College's Distinguished Alumni of the Year Award for the significant contributions he has made for his community, college and career.
When asked what has kept Jon with Royal for so many years, the answer was easy. "Most importantly, it's the culture. We may all have different titles and roles, but we all share the same passion of helping our Members and fellow team members," shared Jon. "Royal is a respected leader in our communities and even nationally. I was always proud to go out to lunch with my nametag on knowing some stranger would tell me that they are proud to be a Member of Royal Credit Union."
In his retirement, Jon is looking forward to being able to start his morning workout routine a little later, spending more time at his cottage in Hayward, WI and catching up on all the little things he has put off for the past 31 years.
Thank you, Jon, for your service to Royal Credit Union. We wish you all the best in your retirement and are deeply appreciative of your numerous contributions over the years.