Royal Credit Union's Vice President- Senior Business Loan Officer, Royed Wollberg, is known for utilizing his industry expertise to help Royal Members and team members explore new opportunities, experience personal growth, and achieve their ambitions. Today, after nearly 9 years of dedicated service, Royed is retiring from Royal.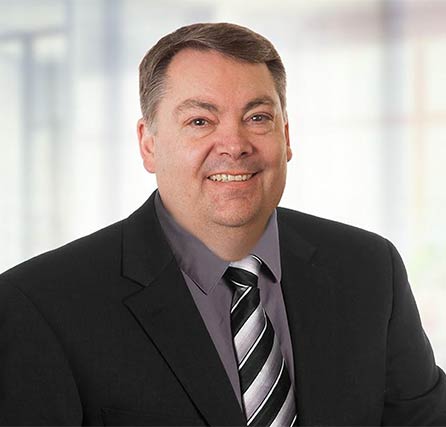 Royed started his career in 1981 as an Agricultural Loan Officer with Production Credit Association. Over the years, he worked at two additional financial institutions and held a variety of positions. Royed gained extensive experience in commercial, consumer, agricultural and home lending and even served as a credit analyst, compliance officer and branch manager. Royed was able to use this well-rounded perspective and knowledge throughout his career to make a difference in the lives of everyone he worked with.
"I want to thank Royal Credit Union's Board of Directors, management, and team members, especially those on the Business Loans and Services team, for making the past 8 plus years incredible," shared Royed. "I have loved having the ability to work in such a 'breath of fresh air' environment where the focus is on helping Members and team members succeed."
In retirement, Royed is looking forward to slowing down and taking things as they come. He plans to spend more time playing golf, traveling, enjoying the outdoors, and reading for pleasure.
Thank you for all you have done for Royal, Royed. We wish you the very best in this new chapter.