In December 2020, Royal Credit Union embarked on an exciting new partnership with Power of Perception, a local mentorship program for 6th-12th grade African American and biracial students. Participants were part of our first ever Virtual FUSE (Future US Entrepreneurs) program, where they met bi-weekly for five weeks and learned what it takes to start a business. In addition to hearing various speakers teach about business concepts, students were partnered with both a Royal and a P.O.P. mentor and worked in small breakout groups with them each week.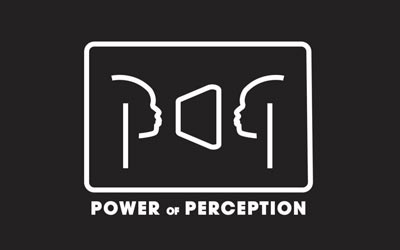 At the end of the five weeks, 11 students presented their business plans to two judges from Royal. These judges had the very difficult task of narrowing it down to only five students to move on to the final round. A panel of celebrity judges with entrepreneurship experience from Wisconsin, Minnesota, and Georgia joined us to judge the finalists. Students were vying for not only bragging rights, but a chance to win cash or prizes meant to help them continue to develop their small businesses.
Congratulations to our winners:
1st – Desirae, owner of Born Beautiful. Desirae creates a variety of custom apparel and products that support the Black Lives Matter movement. Desirae has a passion for encouraging Black girls and women to let their magic shine. Her passion for her purpose and target market sets her apart!
2nd – Elijah, owner of Jah's Drip. Elijah creates custom designed bleach dyed apparel. Elijah has been able to offer a high quality product at an affordable price that can be customized with any design the customer requests.
3rd – Leah, owner of Mist It. Leah developed a device that attaches to the side of your candle. Once attached, you sync it with your smart phone through use of an app and can set when you want your candle to be extinguished. Leah saw a need for this device to improve safety in many households!
Top Marketing - Saihon, owner of Saucy Tees. Not only does Saihon offer fun apparel, but he also designs an exclusive newsletter for subscribers to get first access to new design launches.
Product Appeal - Tristan, owner of Tristan's Troops. Tristan developed a lawn care company aimed at providing quality, affordable service for veterans and the elderly.
Royal couldn't be more proud of what these students were able to accomplish in a short period of time! Their passion for their products and dedication to learning are admirable.