In December 2021, Royal Credit Union embarked on our second year running our FUSE (Future US Entrepreneurs) program with Power of Perception, a local mentorship program for 6th-12th grade African American and biracial students. Last year we ran our first ever virtual version of FUSE (Future US Entrepreneurs) and this year we were able to return in person. Students met bi-weekly for five weeks and learned what it takes to start a business. In addition students were partnered with both a Royal and a P.O.P. mentors each week.
At the end of the five weeks, 13 student groups presented their business plans to four celebrity judges from Eau Claire. These judges had the very difficult task of narrowing it down to only five students who would take home not only bragging rights, but a chance to win cash or prizes meant to help them continue to develop their small businesses.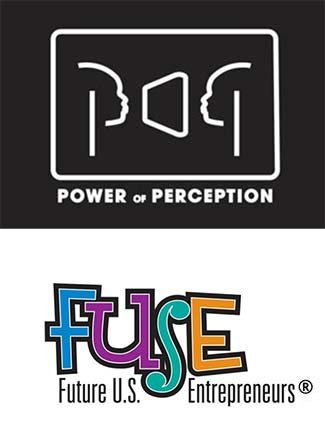 Congratulations to our winners:
1st T's Manga & Art; a business selling manga (Japanese comic books) with the goal to raise awareness of this aspect of the culture and eventually sell merchandise that helps tell the story of the Manga creations.
2nd Zwina; an e-commerce site & physical store that is designed the Eau Claire Black female community with beauty products designed specifically for their bodies by other Black female entrepreneurs. These products are not easily found in this area and understanding what is available and having access is a crucial part of helping Black females grow into and learn about their true selves.
3rd The Black Experience Podcast; a safe space for people of all ages to learn and discuss both the positive and negative experiences the Black community is facing. This is a podcast for both conversation around key topics and a space for learning through specialized trivia episodes.
Best Marketing award Ja's Drips; Elija was our first place winner in our first round of FUSE with the Power of Perception. During this session he worked on expanding is brand both through a variety of different product offerings, and through re-vamping is branding to try and better include a wider audience.
Product Appeal award A.N.A Sweet Spot; this bakery was built from a passion for baking and the stress relieving benefits it has for one student and the amazing recipes she has passed down from her grandma. Abbe brought her grandmas cupcakes and brownies for the judges and P.O.P group to sample.
Royal couldn't be more proud of what these students were able to accomplish in a short period of time! Their passion for their products and dedication to learning are admirable.