Giving Never Melts Away Toy Drive
Royal is sponsoring a community-wide Holiday Toy Drive. Please bring a new, unwrapped toy to any Royal office from November 1 to November 30. All donated toys will be distributed to families in your community. Please take a moment to make a difference, because Giving Never Melts Away!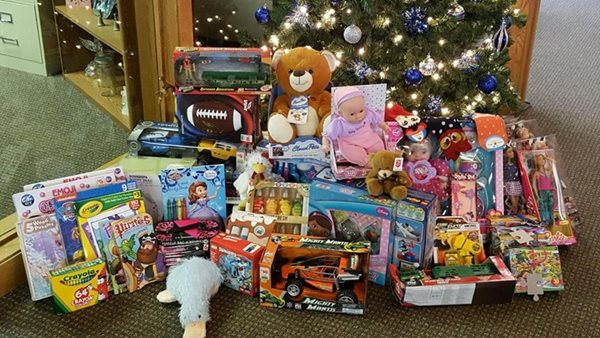 At Royal, our core purpose is to make a positive impact in the lives we touch. One of the ways we fulfill that purpose is through our partnership with the Salvation Army to spread holiday cheer to many families each year. Last year Royal Credit Union offices collected over 700 toys to share with families in need. Our goal this year is to collect more toys than ever!
When selecting your toys:
Please send unwrapped and unopened gifts only
Toys can be for boys or girls, ages newborn to 18 years old
Gifts for ages 13+ are appreciated!
Suggested Gift Ideas for Every Age:
Ages 0-3: Blocks, push-pull toys, nesting toys, stacking toys, stuffed animals, interactive toys
Ages 3-9: Puzzles, dolls, dress up clothes, action figures, simple board games, storybooks, toy cars, coloring books
Ages 10-18: sports equipment, chapter books, art supplies, card games, remote control vehicles, science sets, jigsaw puzzles, strategy games, hand-held electronics, skateboards, headphones, portable indoor games