Eau Claire, WI – Royal Credit Union (Royal) has named Jennifer McHugh Vice President of Community Engagement. She is responsible for overseeing all corporate-driven community outreach and philanthropic initiatives, including acting as a liaison and advisor to the RCU Foundation. McHugh will also lead Royal's advocacy initiatives and robust financial education program, including 29 student-run credit union offices in K-12 schools located in Minnesota and Wisconsin. McHugh is assuming the role following the retirement of 38-year Royal Credit Union team member and former VP-Community Engagement, Vicki Hoehn.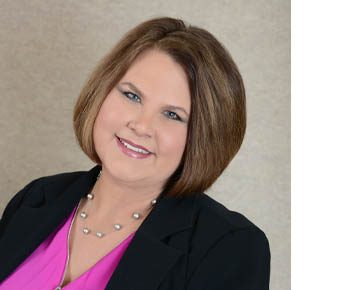 McHugh joined Royal's community engagement team in 2011 as community relations manager and has served as its director of public affairs and financial education since 2015. She is a credit union development educator (CUDE) and serves on the Wisconsin Governor's Council on Financial Literacy. McHugh holds a bachelor's degree in journalism from Northern Illinois University and is currently pursuing her master's degree in strategic communication and innovation from Texas Tech University.
McHugh actively participates in the community through her service as chair of the Eau Claire Area Chamber of Commerce government affairs committee and as a member of the Wisconsin Credit Union League government affairs committee. She is also a trustee for the Eau Claire Public Schools Foundation and serves as co-chair of the communications committee for the L.E. Phillips Memorial Public Library's Story Builder campaign.
McHugh and her husband, Terry, live in Eau Claire.
About Royal Credit Union
Royal Credit Union is a federally insured credit union proudly serving over 220,000 Members in Minnesota and Wisconsin. Royal is driven by a core ideology which is built on strong purpose and values. You can open an account or apply for a low-rate loan at Royal Credit Union if you live or work in 26 counties in western Wisconsin or 16 counties in Minnesota. Counties served in Wisconsin include Adams, Ashland, Bayfield, Barron, Buffalo, Burnett, Chippewa, Clark, Douglas, Dunn, Eau Claire, Jackson, Lincoln, Marathon, Pepin, Pierce, Polk, Portage, Price, Rusk, Sawyer, St. Croix, Taylor, Trempealeau, Washburn, and Wood. Counties served in Minnesota include Anoka, Carver, Chisago, Dakota, Goodhue, Hennepin, Isanti, Olmsted, Pine, Ramsey, Scott, Sherburne, Wabasha, Washington, Winona and Wright. Realtors in the state of Wisconsin or Minnesota are also eligible to join the credit union. Visit rcu.org or call Royal Credit Union at 800-341-9911 for more information.