You may already know that Royal Credit Union has a financial education team dedicated to providing free financial literacy to schools and organizations throughout the communities that we serve. But did you know that our scope reaches far beyond that to share financial education to anyone, anywhere, at any time of the day or night? It does and it's available through our wide array of virtual financial education resources!
The first resource that's packed full of virtual learning opportunities is the Educational Programs page on our website. Here you will find a several virtual program options: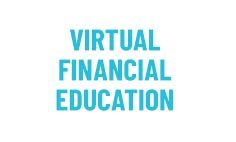 Virtual Financial Education
A Virtual Financial Education page that's filled with activities, videos, and information that help you and your whole family learn about important topics from identifying coins and budgeting for a family fun day to meal planning and making a bill payment calendar. We also have awesome youth activity books available to download.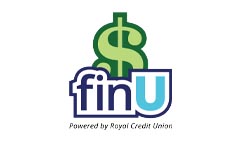 finU
finU is a series of virtual financial education classes for high school age youth that's offered throughout the year and offers cash incentives. Each series has four classes, covering topics like credit, fraud, savings, and preparing for life beyond high school.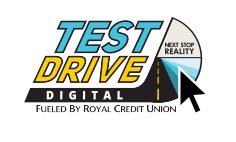 Test Drive Digital
Test Drive Digital is the virtual version of our in-person reality fair, where high school students get to see what it's like to live as a 25 year-old and manage a monthly budget. We create individual virtual classrooms for each educator to use with their students.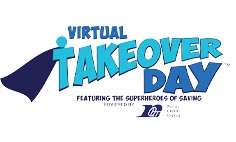 Virtual Takeover Day™
Virtual Takeover Day™ Featuring The Superheroes Of Saving™ is a tool that elementary schools can use to provide financial education to every student in the school on the same day. It includes engaging videos and fun activities and each student receives a special gift for participating.
Another virtual resource we've launched engages community members though social media on topics related to their financial well-being. Our Facebook group "Money Talk | Tips, Tricks, and Tools" is a place to ask questions, receive expert information and share best practices. Royal understands that money is on the minds of many individuals, so we created the group as a way to share financial empowerment resources in many different forms.
To follow our Facebook group, make sure to like us on Facebook, and request to join the group by clicking this link.
If you're more of an audible learner, then you will definitely enjoy listening to our Money Donuts® podcast! This fun podcast features snack-size episodes on all things money, from saving and spending to earning and lending. You can find the podcast wherever you get your favorite podcasts or by visiting the Money Donuts Podcast page on our website.
At Royal, our mission is to create a positive impact in the lives we touch and providing financial education to all through virtual resources is one of the ways that we live out our mission. If you would like to contact us regarding financial education, please send us an email at financialeducation@rcu.org.