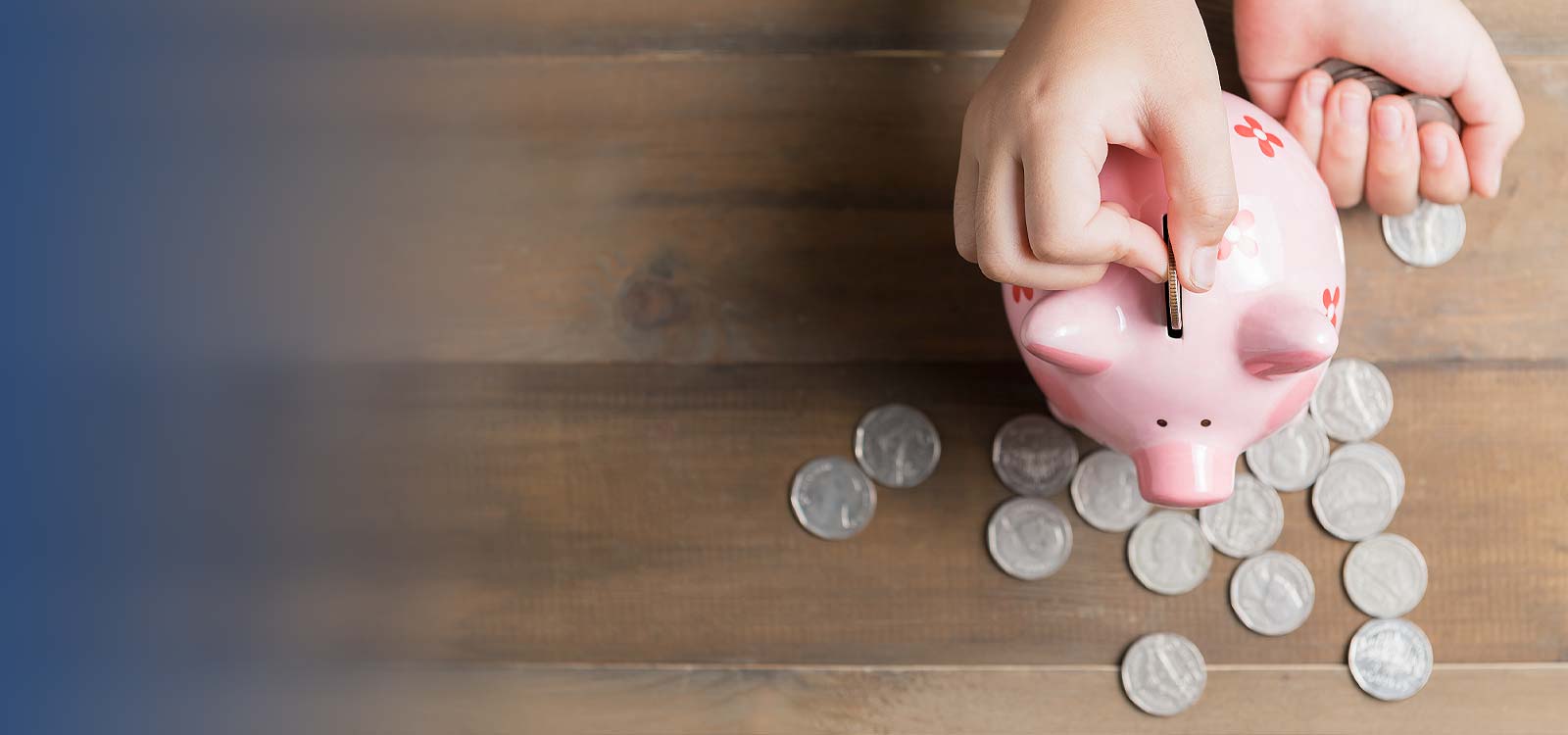 Virtual Financial Education
We're proud to bring you virtual financial education materials for kids and adults that are accessible anytime and anywhere
For more information, email financialeducation@rcu.org
We're always looking for new ways to help kids and adults learn more about money and finances! Our virtual financial education page is filled with activities, videos, and information that help you and your family learn about important topics. From meal planning to making a calendar for the due dates of your bills, you're sure to learn something new with our virtual financial education resources!
Create Your Own Puzzle!:
Use your artistic skills and design your own money puzzle!
---
Match Your Money!:
Test out your money counting skills with these "Match Your Money" worksheets, see if you can match them all!
---
How Much Do I Need?:
Do you like to color? Do you know what each of the coins and bills look like? Then these worksheets are for you! Show your artistic skills along with your knowledge of money!
---
Youth Activity Books:
Download these fillable Activity Books geared towards ages 4-7 and 8-12! Each book has multiple pages of fun financial education worksheets including word puzzles, coloring pages, trivia, currency addition practice, and more!
---
Coin Hunt!:
How can plastic eggs and a jar of coins encourage kids to get outside, run around, and learn a about counting money? Check out the details in this fun Coin Hunt activity for kids ages 5-12 that is part scavenger hunt and part financial education!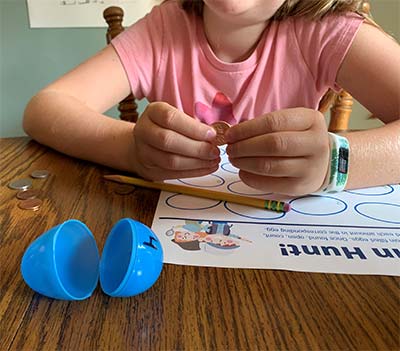 ---
Coin Mazes:
Print off these mazes for each coin! These are a fun coloring activity to help children with coin recognition. Pay attention to the details of the coins and color a line of coins from top corner connecting to shiny coin at the finish square!
---
Color by Coin Tree:
It's a great time to print this fun Color By Coin tree image. Kids will learn to identify pennies, nickels, dimes, and quarters while they create a beautiful fall tree!
---
Uncommon Money:
In this lesson we talk about all the coins and bills you might not see on a daily basis. Expand your money knowledge and learn all about the uncommon money we use.
---
Coin Sun Prints:
Here is a fun summer activity to do at home with your family! Using coins and paper you can make unique coin sun print art. Use your imagination and get creative!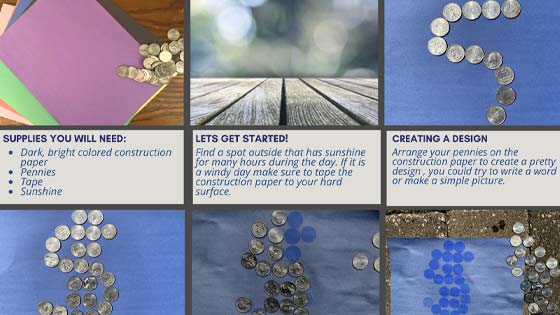 ---
Who is on my Bills:
Have you ever looked at one of our paper bills and wondered who's face was on each? In this video we will take at who is on each of our bills, along with a history lesson on what they are most famous for.
---
Bills of Equal Value – Adding Up:
Let's take a look at how the values of bills can balance out and equal the value of other bills by adding up from smallest to largest!
---
Who is on my coins?:
Have you ever looked at a coin and wondered who's face was on each? During this activity we will take a look at who is on each coin, along with a history lesson on what they are most famous for!
---
Family Fun Day:
FAMILY FUN DAY A virtual lesson aimed at kids ages 7 through 12. Go on four virtual adventures with your family and make decisions at each stop! At the hardware store, will you buy a birdhouse or buy the wood to make one? How many scoops of ice-cream will you gobble up at the ice-cream shop? This self-guided activity is a fun way for kids to take charge on a pretend day out with their families -- making decisions and learning how those decisions will affect the total cost of their day. This activity not only provides a lesson in money, addition and decision-making, but also provides a virtual trip around town when we find ourselves at home more and not able to get out for real adventures! All finished worksheets will look different as kids use their own preferences and family size to answer questions. Have fun!
---
Family Movie Night:
In this fun family activity, kids earn money by doing chores and projects around the house in preparation for a home movie night where they will choose their movie, pay their admission, and buy concessions with the money they earned. This is a great way for parents to teach their kids about earning, saving and spending money with an added bonus of quality time together! Enjoy!
---
Meal Planning:
Check out Meal Planning for Kids! Meal planning is a fun activity to get kids into the kitchen to plan, budget, and cook meals at home! This video and worksheet will help kids ages 8 and up work through steps to create a meal for everyone in the house to enjoy. While we are all spending more time at home, meal planning has become an even more important life skill. It's a great time to help teach your kids that they have what it takes to answer the daily question "What's for dinner?" Happy cooking!
---
Coins of Equal Value:
This video and corresponding worksheet will take a look at how the values of coins can balance out and equal the value of different coins. We will also go into how many of each coin we need to equal a dollar!
---
Coins Have Value (I Know About Coins):
This fun video and worksheet activity will get kids thinking about the value of money! "I Know About Coins!" helps kids learn the names of each coin and what they are worth!
---
Money Can Make You Smarter:
This fun, self-guided activity teaches kids 3rd grade through middle school that looking at the details on their money can help them learn about important people, places, and times in history. All finished worksheets will look different as kids explore and conduct searches online!
---
For More Information: