November 1, 2022
EAU CLAIRE, Wis. – Royal Credit Union (Royal) Branch Manager II, Shane Dutton and Business Intelligence Analyst II, Linda Kampa, were presented Royal's 2022 Positive Impact Awards at the all-team member Summit held on Monday, October 10, 2022. The Positive Impact Awards are Royal's highest team member recognition for a leader and team member who have truly gone above and beyond to make a lasting impact on Royal's Members, team members, and communities.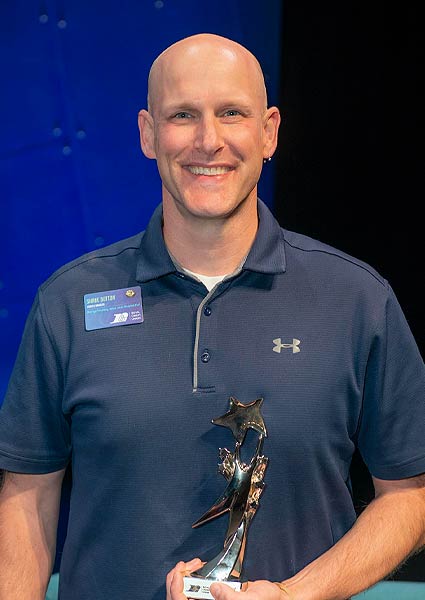 Leader Positive Impact Award – Shane Dutton
Dutton has been making a difference at Royal for over eighteen years. Dutton has served several offices in Chippewa Falls and Eau Claire, and recently led his team in the transition to the new Altoona office. Members and team members alike will often request to work with Dutton because of his positive attitude and special ability to make everyone around him feel welcomed and valued. Dutton is always willing to share his knowledge and experience with others. He has played a major role in several credit union wide projects that have advanced Royal's ability to serve its Members. Dutton is passionate about helping team members grow and develop and is skilled at guiding others to identify and embrace their personal strengths. He helped establish a new onboarding experience for branch managers and leaders, and regularly gives back to the community by serving as volunteer for Junior Achievement. "Shane is a mentor to other Royal team members, contributing to their success, and to Royal's success, through his selfless giving of time, knowledge, and guidance," said Royal President and CEO Brandon Riechers. "We are very proud to acknowledge his accomplishments with Royal's 2022 Leader Positive Impact Award."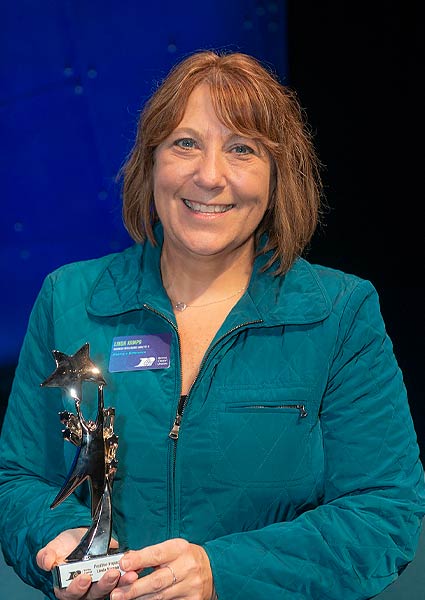 Team Member Positive Impact Award – Linda Kampa
Kampa, a Royal team member since 2008, has made a difference through consistently approaching her work with a values-first perspective. Kampa is known for her innovative mindset and for sharing her vast knowledge and experience with other team members across multiple departments. Kampa played a critical role in ensuring the success of Royal's recent mergers and acquisitions. Her focus on excellence helped establish a path for continued success and a bright future for Royal. Kampa carefully considers and implements the ideas of others and serves as a mentor helping the career growth and development of her fellow team members. "Linda has made a significant contribution to the development and continuous improvement of our data analytics platform. She has enhanced the accessibility and clarity of information making it easy for all team members to understand Royal's strategic process and reach their goals," shared Royal President and CEO, Brandon Riechers. "We are honored to recognize Linda's achievements with Royal's 2022 Team Member Positive Impact Award."
About Royal Credit Union
Royal Credit Union is a federally insured credit union proudly serving over 270,000 Members in Minnesota and Wisconsin. Royal is driven by a core ideology built on a strong purpose and values. You can open an account or apply for a low-rate loan at Royal Credit Union if you live or work in 26 counties in western Wisconsin or 16 counties in Minnesota. Counties served in Wisconsin include Adams, Ashland, Bayfield, Barron, Buffalo, Burnett, Chippewa, Clark, Douglas, Dunn, Eau Claire, Jackson, Lincoln, Marathon, Pepin, Pierce, Polk, Portage, Price, Rusk, Sawyer, St. Croix, Taylor, Trempealeau, Washburn, and Wood. Counties served in Minnesota include Anoka, Carver, Chisago, Dakota, Goodhue, Hennepin, Isanti, Olmsted, Pine, Ramsey, Scott, Sherburne, Wabasha, Washington, Winona and Wright. A complete list of Member eligibility requirements is available on the Royal Credit Union website. To learn more about Royal, visit rcu.org or call 800-341-9911.