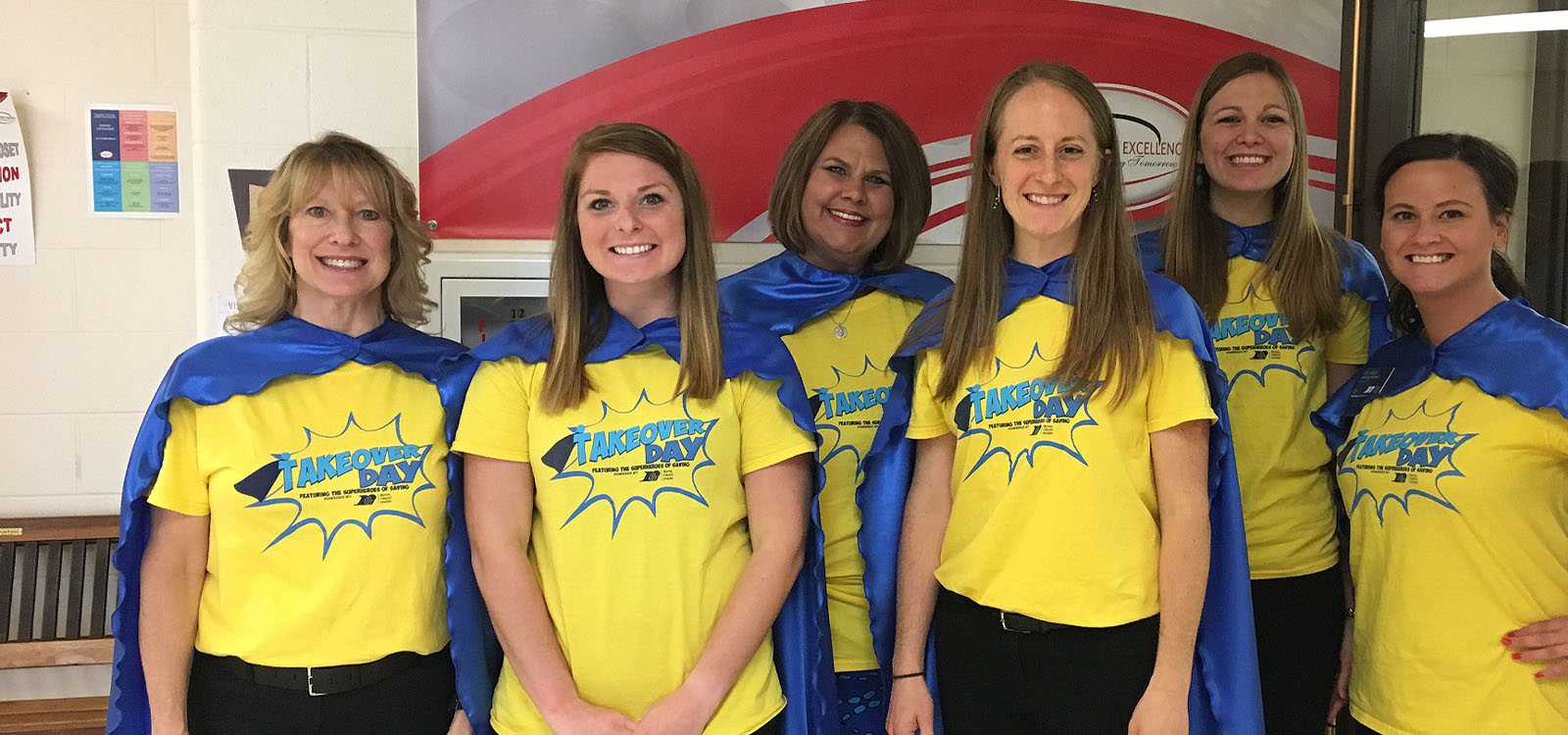 Takeover Day® Featuring The Superheroes Of Saving®
This exciting event provides financial education to an entire elementary school in one day
Takeover Day® Featuring The Superheroes Of Saving® provides financial lessons to all students in an elementary school in one day!
The Royal team delivers classroom presentations throughout the day to reach every student.
The 30 to 40 minute presentations are tailored to each grade level.
The lessons also meet financial education curriculum standards.
Students get excited to participate in Takeover Day Featuring The Superheroes Of Saving! Our financial education team dons their royal blue capes and swoops in to capture students' engagement with their interactive lessons. We also provide take-home activities to extend their learning and a special gift for each student to maximize the impact of this one-day event.