Open A New Checking Account And Get $250*
Royal's checking accounts give you more! Get a $250 bonus when you open your account by November 15 and receive two payroll direct deposits.
Open A New Checking Account And Get $250!*
Open a new checking account at Royal and get $250! Just open a new checking account, receive two payroll direct deposits, and we'll put $250 in your savings account. It's that easy!
You also get all our great account features, including online banking, our mobile app with free check deposit, a free debit card that's compatible with digital wallets, and surcharge-free access to over 40,000 ATMs nationwide. Choose Smart Checking with no minimum balance or dividend-earning Smart Checking Plus.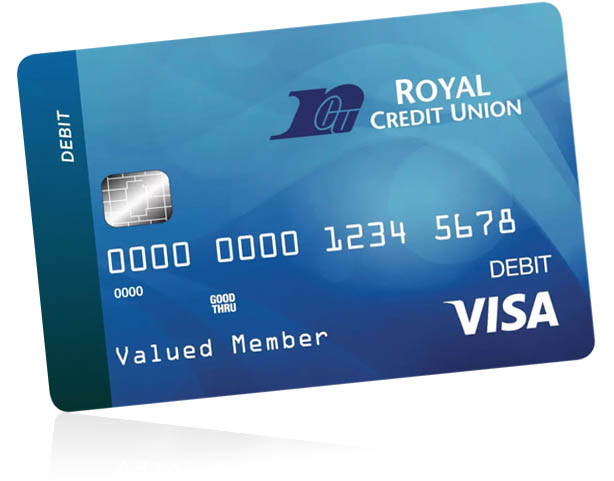 Smart Start Checking
Perfect for ages 13-25
No minimum balance
No monthly fees
Way-to-Go Rewards
Smart Checking
No minimum balance
No monthly fees
$250 bonus!
Smart Checking Plus
$700 minimum balance
$10 monthly fee if balance falls below $700 at any time during the month
Earns dividends
$250 bonus!
Not a Member?
If you don't have any open Royal accounts, or if you're not the primary owner of an existing Royal savings account, use the button below to get started!
Already a Member?
If you already have an open Royal personal account, log in to online or mobile banking to start your new account application.
Prefer to Visit an Office?
We're here to help open your account in person! Schedule an appointment to meet with a Royal expert at the office of your choice.
*Receive a $250 bonus after opening a new checking account and receiving two direct deposits between September 15, 2023 and November 15, 2023. Membership qualification required. Business checking accounts are not eligible. Recipients with existing Royal checking accounts or with a previous Royal checking account in the last 12 months do not qualify. New checking account must receive two qualifying direct deposits of at least $200 each from a paycheck, pension, Social Security, or government benefit electronically deposited into the account from an employer or outside agency. First deposit must occur within the first 60 days from account opening; second deposit must occur within 120 days of account opening. Account must remain open for six months. Must open and be primary on a Primary Base Savings account. Incentive will be deposited into the qualifying Member's Primary Base Savings account within 10 days after the second qualifying deposit. Royal reserves the right to withhold or reclaim incentive if qualifications are not met based on Royal's sole discretion. Limit of one account per Member may be included in promotion. The incentive is subject to federal and state tax requirements, which are account holder's responsibility. Royal reserves the right to end this promotion at any time. Offer cannot be combined with any other Royal checking account offers. No minimum balance to open a checking account. Fees could reduce the balance and earnings on the account. Other conditions or restrictions may apply. Refer to our disclosures and service fees for more information. Insured by NCUA.