Royal Credit Union operates 29 student-run credit union School Sites in elementary schools, middle schools, and high schools throughout Royal's footprint in Wisconsin and Minnesota. Our 2021-22 school year was a huge success with record-breaking transactions at schools—more than 18,000 transactions to be exact! This activity is especially significant since most of the school year the majority of Royal's school partners operated under the School Site Lite model because in-person programming was not an option. However, in spring 2022, the program transitioned fully back to in-person and made a positive impact. Elementary, middle, and high school sites are staffed by students, for students. As the school year closed, student efforts were recognized with celebrations at the schools.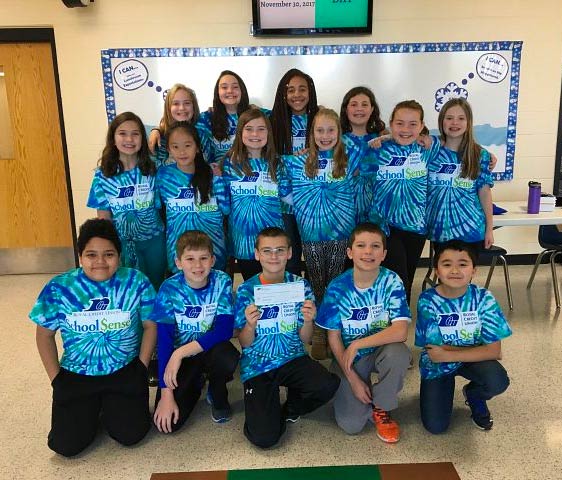 As an added incentive to help partner elementary schools, for every 300-500 student deposits made, Royal donates $150-$250 to the school. In the recent school year, 22 elementary schools received a total of $6,050. Royal also provides financial education in classrooms. For example, the financial education team held two in-person Takeover Days® this spring, teaching financial education lessons to students in kindergarten through fifth grade and reaching a total of 31 classrooms and 671 students.
Royal also operates in-school branches at high schools. In Wisconsin, Royal employs eight high school students each year as High School Tellers through the Wisconsin Department of Workforce Development's Youth Apprentice (YA) Program. Students are required to work 450 hours in a school year and receive school credit and a finance certification. Royal hires students from North High School and Memorial High School to work at in-school branches during the school day and in a community branch after school and on weekends. Starting in Fall 2022, Royal will launch a new partnership with Regis Catholic Schools as they have recently joined the YA Program. Royal also hires six High School Tellers at our Eden Prairie High School site in Minnesota. The high school program provides essential workforce experience for young adults.