Royal's education team is committed to helping achieve financial well-being for all, including our youngest Members! Over the last several months, we've been dedicated to creating digital offerings for youth and young adults, in addition to developing a program to remain engaged with students at our school sites during the COVID-19 pandemic. Here are a few highlights of how financial education innovation has allowed your credit union to stay connected with youth: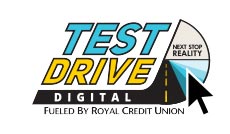 Test Drive Digital was developed by Royal's financial education team in May of 2020 as a way to continue offering a reality fair experience to high school students during the pandemic. Test Drive Digital gives high school students a real-life simulation of money and finances and helps them gain a better understanding of what it takes to make it on their own as a 25 year-old young adult. Best of all, Royal is proud to offer this program completely free of charge!
On April 1, 2021, through a joint effort with the Wisconsin Department of Public Instruction (DPI), Royal launched Test Drive Digital on Xello, DPI's academic and career planning website. Through this platform, Royal is now able to offer the program to all 514 public high schools in the state of Wisconsin. During the 2020-2021 school year, over 2,000 students in 35 schools completed Test Drive Digital and earned Royal a Wisconsin Governor's Financial Literacy Award. The benefits of Test Drive Digital will extend well beyond its initial intent. The innovative design of the program and digital delivery have made this important financial education resource far more accessible and inclusive, and will provide an impactful learning opportunity for high school students for years to come. Click here to learn more about Test Drive Digital.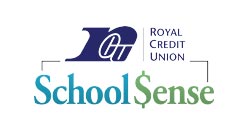 School $ense Lite allowed many students to continue saving at school during the pandemic. Developed in the fall of 2020, the program was created using a safe and contactless model. Seventeen elementary schools and one middle school participated in the program during the challenging 2020-2021 school year. Students completed 7,673 transactions and saved a total of $159,616. Students also continued to earn prizes that were safely delivered in their super saver pouches. We look forward to re-opening Royal's 29 school site locations this fall and we can't wait to see the students' smiling faces in-person!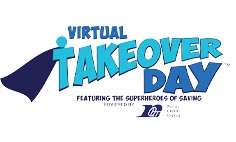 Virtual Takeover Day is targeted to elementary schools and provides fun financial education to a whole school in one day. We took our award-winning in-person program and converted it into a virtual interactive classroom presentation. Schools complete Virtual Takeover Day with teacher assisted lessons for each grade and every student receives a fun prize to take home. We delivered the program to nine schools reaching nearly 2,700 students this spring! Click here to learn how to bring Virtual Takeover Day to your child's school.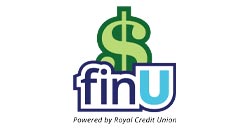 finU, short for "Financial University" is a virtual financial education program for young adults ages 14-22. The program consists of a series of four different classes, taught live on Zoom, designed to help boost financial independence and foster creative financial learning. Participants can attend one class or all four and are incentivized to participate with a rolling cash payout after passing a posttest. We had over 100 young adults complete our first finU program this spring. Check out rcu.org/finu to learn more.